Rubble Master mobile impact crusher increases safety, reduces wear costs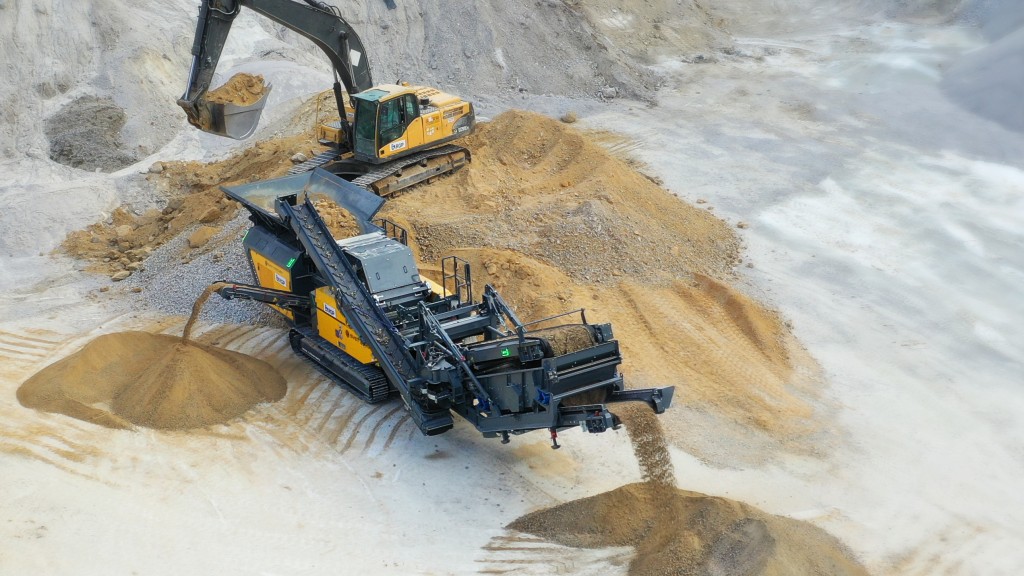 The new RM 120X mobile impact crusher from Rubble Master features an all-new active 61/2 x 31/2 ft 2-deck pre-screen to scalp off fines and reduce the amount of undersized material passing through the crusher. This reduces wear cost and increases the amount of finished material by up to 30 percent.

Another new feature is the optional underpan feeder. This is ideal for heavy-duty concrete recycling applications, reducing wear cost and downtime so that contractors can increase their bottom line.
New machine interface makes crushing easier & safer
The new lighting concept provides instant visual feedback to operators regarding the machine's condition and performance without leaving the safety of their cab. The feedback loop through the new performance indicator on the crusher's rear allows operators to adjust quickly to performance drops to increase their production and reduce downtime.
Future developments
Rubble Master aims to have a common platform across all products to help connect crushers and screens in a crusher train setup. This means that capacity peaks are communicated between machines to adjust the material flow seamlessly so users can increase efficiency and lower operating costs.
Related Articles
The new Volvo EC950F crawler excavator was made for large haulers. In fact, it can fill our 60-ton A60H haul truck in just four bucket passes with an average cycle time of just over a minute. Right now, get 0% for 24 months to save up front, then enjoy improved efficiency and lower fuel consumption to spend less down the road.
Learn more about how the perfect pair from Volvo boost your profitability.