Linamar and Skyjack launch community vaccination clinic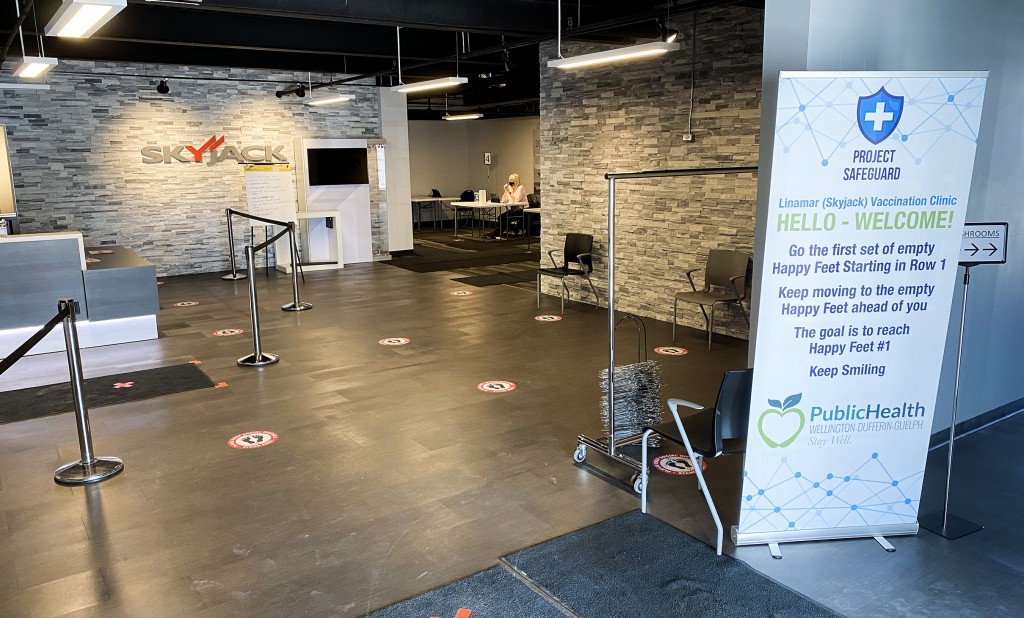 Linamar, together with its Skyjack division, is hosting one of three vaccination sites within the City of Guelph, ON to ensure rapid and efficient vaccination of the community.
Longstanding Skyjack customer United Rentals has also partnered in this campaign to ensure material needed to help make this location a success is readily available.
"When our parent company Linamar came to us with this opportunity we knew we had the perfect space to support this initiative," said Skyjack President Ken McDougall. "We typically host hundreds of customers throughout the year at our Customer Access Centre, and with travel restrictions the space has gone largely underutilized in recent months."
Together the parent and subsidiary companies have transformed the building into a vaccination centre for the Guelph community. This site is one of two privately provided vaccination sites within Guelph, the other being at the University of Guelph. Together, there are now five vaccination centres in Wellington-Dufferin-Guelph.
"Skyjack reached out to United Rentals about their equipment requirements to help make this vaccination site successful," explains Scott Teron, district manager at United Rentals. "We were ready to help and are ensuring their team has all the equipment and solutions needed to transform their space into something that will benefit the whole community."
"I want to thank Linamar Corporation, their leadership and staff for being an enthusiastic partner in our local COVID-19 vaccination program," said Dr. Nicola Mercer, medical officer of health and CEO of Wellington-Dufferin-Guelph Public Health. "Their partner-led clinic site demonstrates true corporate leadership in a vital project for our region."

Pre-registration is critical to ensuring a smooth vaccination roll-out within the region. Public Health has created an online portal to funnel everyone to, ensuring Public Health can contact them as soon as they're able to book an appointment.
"Vaccinating 75 percent of Wellington-Dufferin-Guelph by August will require an all-hands-on-deck approach," explains Mercer. "Linamar's participation is a key component of this approach and demonstrates the importance of working with partners including our large private corporations to quickly and efficiently reach this goal."
The priority groups across Ontario remain the same, and the groups serviced at Skyjack and Linamar's new vaccination centre will follow those same protocols and procedures.
Related Articles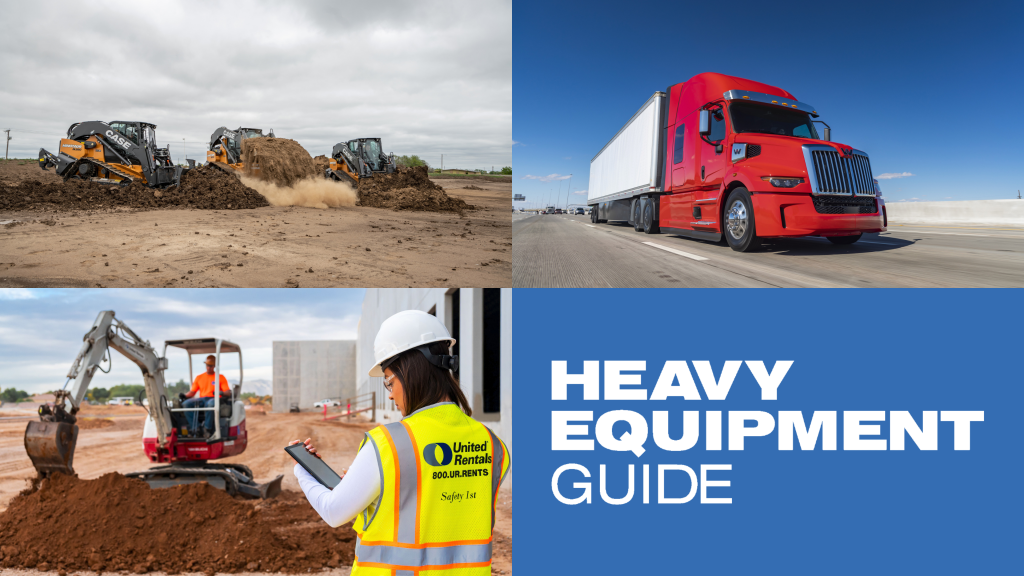 Weekly recap: CASE launches first-ever compact dozer loader, Western Star's new on-highway truck, and more