Mack Command Steer for Mack Granite models is now in production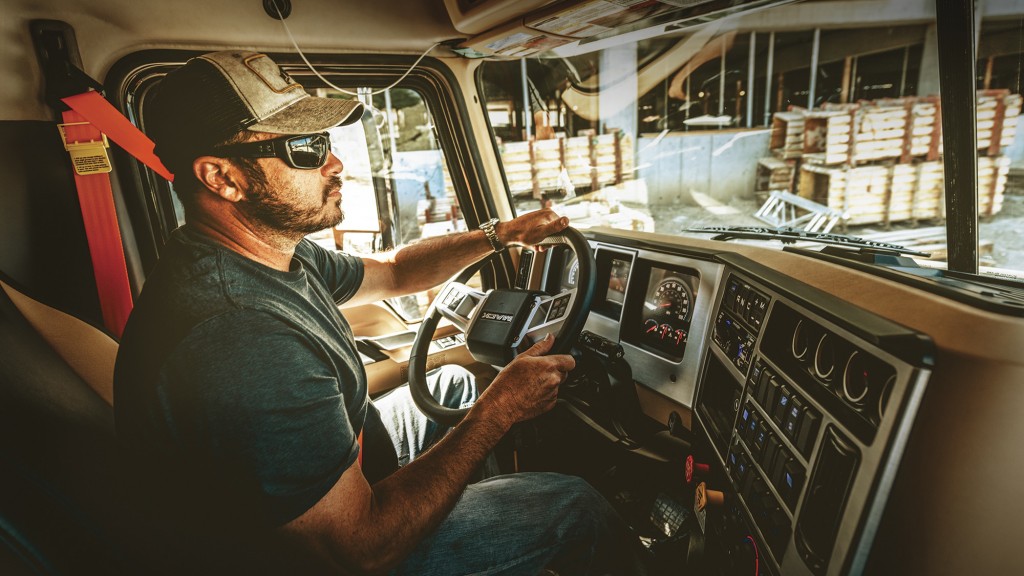 Mack Command Steer, Mack's active steering system that reduces driver fatigue, is now in production in Mack Granite axle back models.
Produced at Mack's Lehigh Valley Operations (LVO) facility in Macungie, Pennsylvania, where all Mack Class 8 models for North America and export are assembled, Mack Granite models with Command Steer help reduce the physical demands of working on a jobsite.
"Driving a heavy-duty construction truck is physically demanding on the body," said Tim Wrinkle, Mack construction product manager. "Jobsites have uneven road conditions, which contribute to wear and tear on the driver. Mack Command Steer has been shown to reduce driver effort by 85 percent, improving jobsite safety and driver productivity."
Mack Command Steer combines an electric motor with the Mack Granite model's existing hydraulic steering. Multiple sensors throughout the truck monitor the terrain, driver inputs and environmental elements more than 2,000 times per second. Based on the collected data, the system provides variable steering effort through its electric motor, applying additional torque as needed to make it easier to keep the truck on the desired route.
Along with a significant reduction in driver steering efforts at slow speeds, Command Steer suppresses uneven terrain, such as potholes, dips and ruts. The system reacts to those irregularities by countering the steer force, smoothing the steering feedback and reducing steering wheel "kicks."
"Drivers no longer need to fight the wheel when driving on severe terrain or during difficult weather conditions requiring a lot of steer effort," Wrinkle said. "Mack Command Steer helps the driver maintain greater control of both on-highway and off-road applications at low speeds and high speeds."
An additional benefit of Mack Command Steer is that the system features a unique return-to-zero capability that automatically returns the steering wheel to the center position in forward and reverse, helping to simplify tight maneuvers.
Mack mRIDE suspension paired with Mack axles delivers weight savings
The Mack mRIDE spring leaf over rubber block suspension, ideal for vocational customers needing improved stability and greater traction on jobsites, now offers additional weight savings for increased payload when paired with proprietary Mack axles.
"Mack made these enhancements as a result of ongoing continuous improvement that is a hallmark of Mack's product development," said Wrinkle. "The Mack mRIDE already offers customers a smooth ride, and now when paired with our legendary Mack axles, it saves weight and reduces their total cost of ownership."
Available at 40,000-pound and 46,000-pound suspension ratings and with standard track axles, customers can save 140 pounds with drum brakes and 146 pounds with air disc brakes as a result of casting suspension components into the Mack axle housing.
The mRIDE's parabolic springs are thickest at the centre to ensure the clamp load area offers the greatest strength and are tapered to improve driver comfort. The mRIDE provides extreme articulation and constant tire contact, delivering superior traction on the rough terrain of jobsites.
The spring leaf design and V-shaped torque rods ensure stability to efficiently transmit forces into the truck's frame. Shock absorbers, along with rubber and steel shock towers, improve ride and handling.
The mRIDE is fully integrated with Mack MP engines, transmissions and axles and can be spec'd in the Mack Pinnacle axle forward, Mack Granite, Mack TerraPro and Mack LR.
Company info
Related products