Trackunit Kin enables tracking of non-powered construction site assets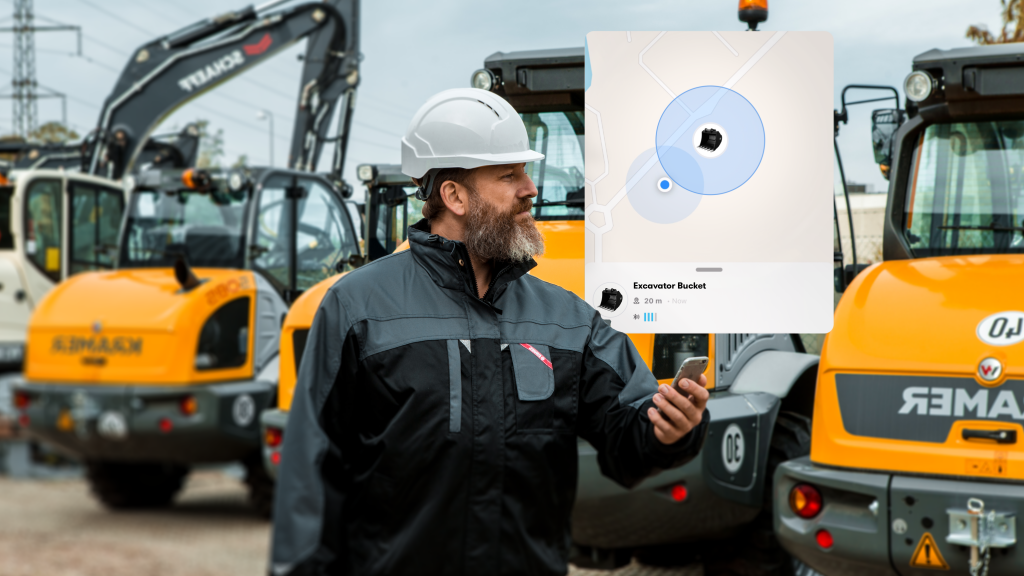 Trackunit has launched Trackunit Kin to enable seamless connectivity and tracking of all non-powered construction site assets. The new tag leverages and extends Trackunit's globally available mesh network.
Compliant with the latest Bluetooth 5.2 standard, Kin is designed to connect to the Trackunit RAW (TU600) installed network of devices via the Trackunit Go app installed on end user mobile devices. Each connected tag extends the operability and range of the complete tracking system, leveraging thousands of installed TU600 devices already in operation on work sites and in equipment stores around the globe.

Amongst the major benefits of Kin is a contribution to site productivity - construction industry studies indicate that site workers waste significant time searching for lost equipment. Additionally, up to one third of all annual tool purchases are the direct result of theft or loss, with only one fifth of lost equipment ever recovered.
Utilizing Trackunit's cloud-based IoT platform, built specifically for construction, OEM's, rental companies, fleet managers, foremen, operators and users now have a data platform offering real-time meaningful intelligence on equipment and accessories. Kin users will be able to precisely locate and identify attachments, accessories and tools quickly and easily. Kin capabilities will include a phased roll out of features that include:
• Find my asset - Use the mobile app anywhere on site or in depot to locate an asset
• LED indicator - Identify a specific asset in a pool of assets by activating the LED on the tag
• Pairing - Track the utilization of machine attachments and tools - including correct 'attachment to machine' pairing
Trackunit Kin is simple to install, connect and make ready for use within one minute. The new hardware offers a compact 2.12" X 1.4" (53mm X 35mm) and robust device that can be attached to any small, medium or large asset and exceeds industrial design standard PP66K and IP69K guaranteeing UV resistance and flame-retardant housing. The Kin device meets the latest standards and offers a range of capabilities.