Multi-reverse camera system now available for JLG SkyTrak telehandlers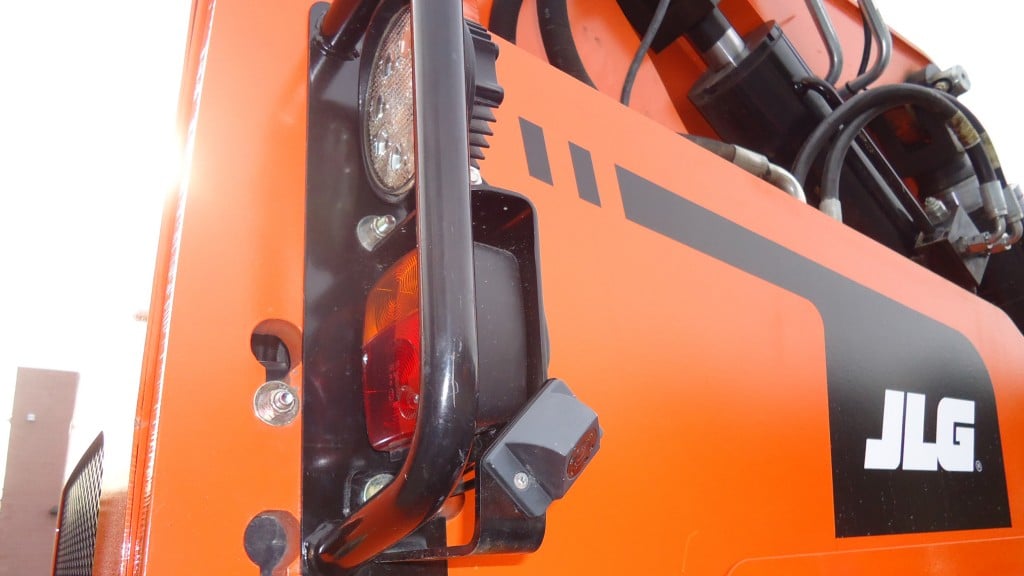 JLG Industries has introduced a multi-reverse camera system for SkyTrak telehandlers. Giving operators more confidence when backing up, this optional feature increases job site awareness by displaying multiple views from behind the machine — left, right, and rear. The SkyTrak multi-reverse camera system can be used for day or night operation and features three components: left- and right-side back-up cameras, rear back-up camera and a tri-view monitor.
Left- & right-side back-up cameras
These compact back-up cameras easily mount to the back of the SkyTrak telehandler and provide a wide, 170° all-encompassing viewing angle behind the machine. Equipped with four infrared lights, the cameras provide high-quality pictures during day or night operation. The images are crisp and clear thanks to the 620 TV lines, and the completely waterproof encasing (IP68 rating) allows operators to use these cameras in all weather conditions.
Rear back-up camera
The RVS-812N 120° ultra-wide viewing angle backup camera boasts a 250,000-pixel, 2.1-mm lens with 30 infrared illuminators for superior night vision, enabling operators to see in total darkness. The diecast casing of the camera is completely waterproof (IP69K rating) to withstand all weather conditions, and the built-in heater can withstand temperatures to -49° F, keeping the camera warm in the coldest of climates.
Tri-view monitor
The 7-in, tri-view monitor features a TFT LCD digital color display with auto dimming for low light conditions. It is equipped with touch screen technology and is completely waterproof (IP69K rating).
The multi-reverse camera is currently available fitted from the factory on new SkyTrak telehandlers. For new machine orders, contact a JLG sales representative or the JLG Sales Department at 1-877-JLG-LIFT.
Related Articles
The new Volvo EC950F crawler excavator was made for large haulers. In fact, it can fill our 60-ton A60H haul truck in just four bucket passes with an average cycle time of just over a minute. Right now, get 0% for 24 months to save up front, then enjoy improved efficiency and lower fuel consumption to spend less down the road.
Learn more about how the perfect pair from Volvo boost your profitability.