Skyjack's new electric vertical mast lift features platform height of 20 feet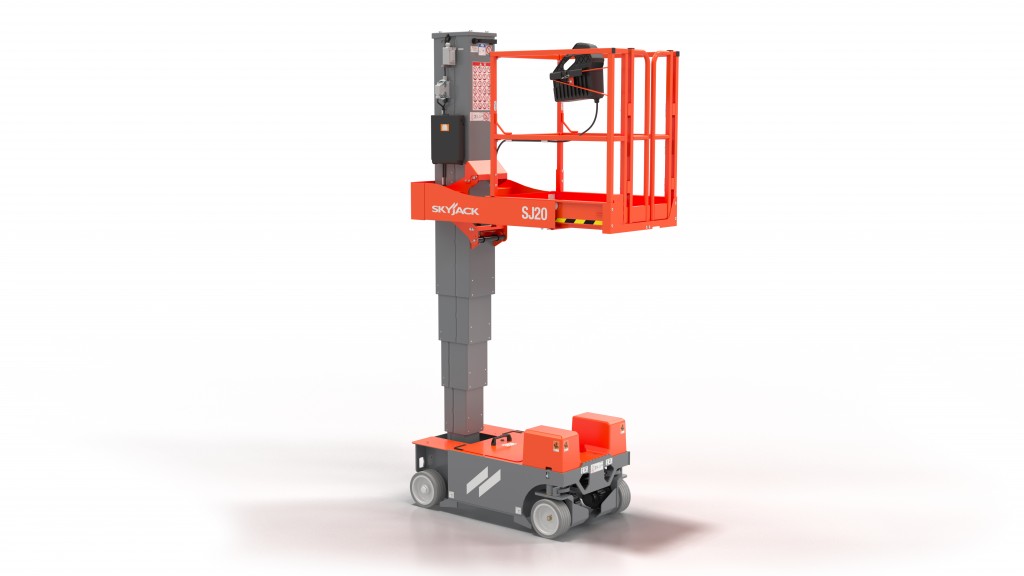 Skyjack has built on the success of its unique vertical mast range and has introduced the all new SJ20. With a 20ft platform height, full electric drive, and an optional wind rating, the SJ20 offers a compelling ROI for rental companies.
"The SJ20 lift features proportional lift and drive controls with full electric drive, the latter in response to the growing demand for vertical masts with increased duty cycle expectations," says Kristopher Schmidt, product manager at Skyjack. "The higher height also meant a new 5-section mast design with a closed multistage cylinder."
The SJ20's consistent torque provides up to 25 percent gradeability and boasts a 350lbs (159kg) platform capacity. Its compact size has been achieved without compromising the work area. It holds a GVW of 2,440lbs (1,170kg), which translates into low ground pressure making the product ideal for standard elevator and mezzanine applications.
"Similar to our Next Generation DC scissor lifts, our new vertical masts also feature an onboard diagnostic system," continues Schmidt. "By providing operators or service technicians with real-time faults in plain simple language, we've eliminated the need for plug-in calibration for day-to-day troubleshooting."
The new SJ20 mast design minimizes site debris, buildup, damage to components, and is free from any chains, sheaves, or bushings, which reduces maintenance. Skyjack's existing SJ12 and SJ16 are the only masts in the market to keep the mast to the rear of the control position and the SJ20 is no exception.
"While designing the SJ20, we kept customer demands in mind, specifically the demand for both indoor and outdoor applications," Schmidt continues. "The SJ20 is wind rated for one person up to 13ft (3.96m), which increases the application possibilities and increases the rate of return for rental companies."
Related Articles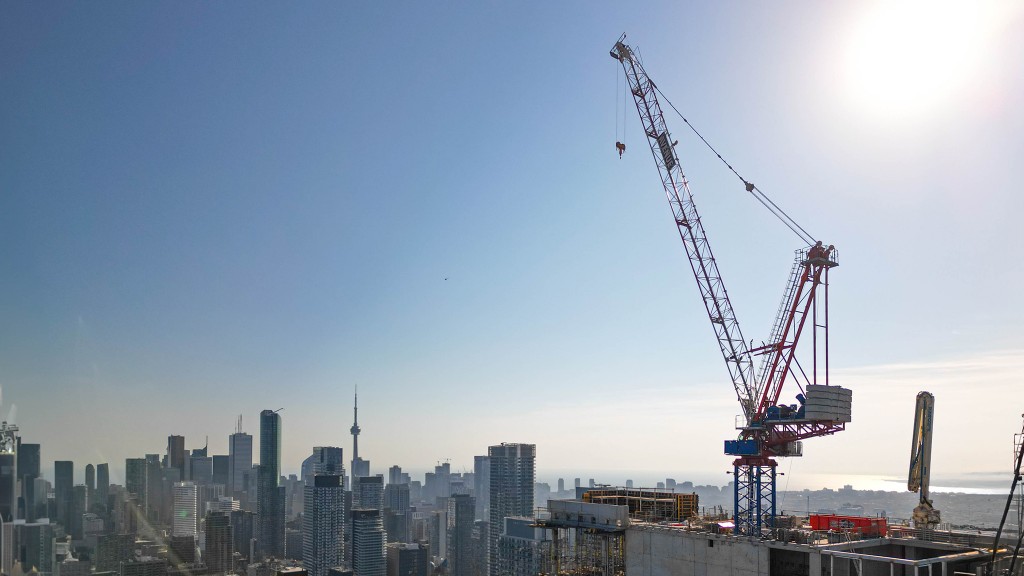 Tight squeeze in Toronto skyline is the right fit for Raimondi luffing jib crane