Low-level access lifts vs. ladders and scaffolding
Low-level access lifts are a safer, more productive solution compared to ladders and scaffolding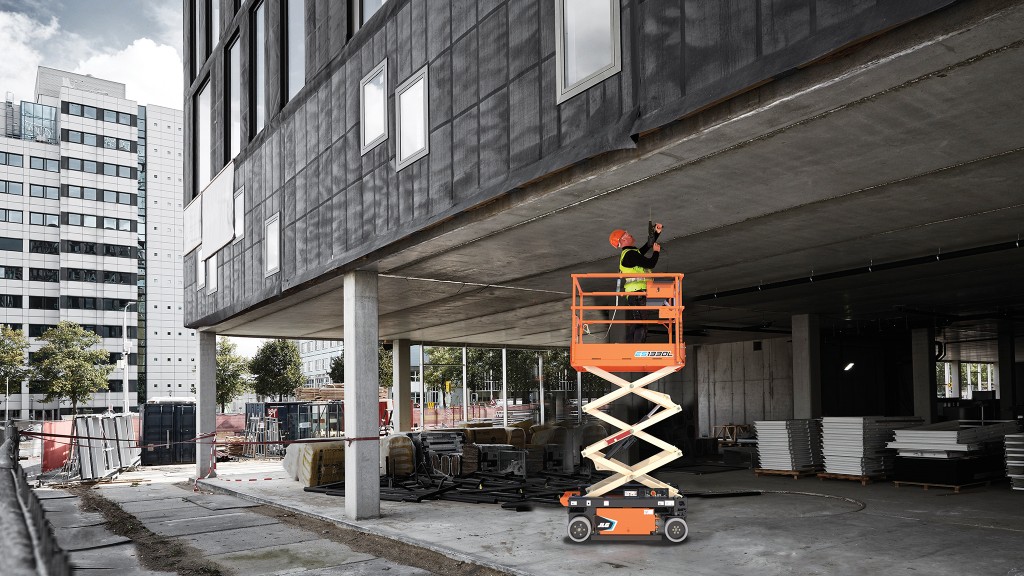 The history of human innovation for working at height dates back centuries. Scaffolding – first depicted in drawings from ancient Greece in the 5th century BC – was fashioned from wood secured by rope knots. Then, in 1862, American carpenter John H. Basely invented the first patented folding wooden stepladder. While designs have evolved over the years, both scaffolding and ladders continue to be hazardous for workers.
Dangers of working at height
According to a CDC report, 20 percent of workplace injuries from falls involve a ladder. That statistic surges to 81 percent in the construction industry. In addition, more than 90,000 people receive emergency room treatment for ladder-related injuries each year. Falls-from-height violations ranked three separate times in OSHA's Top 10 List of Violations for 2019. Fall protection ranked first with 7,014 citations, scaffolding was third with 3,228 and ladders sixth with 2,766 citations.
Cost of occupational injuries
According to the 2019 Liberty Mutual Safety Index, serious, non-fatal injuries cost $189.81 million each week in the construction industry. The number one cause was a fall to a lower level – accounting for 25.29 percent of construction injuries and totaling $2.5 billion in compensation.

Unfortunately, hundreds of fatal falls occur each year. The National Safety Council estimates a fatal injury at work costs companies over $1 million per fatality.
Low-level access lifts – a safer solution
Low-level access lifts offer a safer, more productive alternative to ladders and scaffolding that deliver a maximum work height of 20 feet. OSHA safety guidelines state that three-point (two hands and a foot, or two feet and a hand) contact must be maintained on a ladder when climbing. Low-level access lifts allow operators to use both hands allow for a 360-degree range of motion.
Ergonomics, versatility and nimble size boost productivity
The ability to carry additional equipment on the platform means fewer trips up and down ladders, which can significantly reduce fatigue – in addition to reducing the possibility of trips or falls. It also enables an ergonomic work position that reduces strain on the body and helps lower musculoskeletal injury risk.

Versatile low-level access lifts can replace multiple ladders, and these lifts are easier to move through doorways or from one job to the next. With fewer components, low-level access lifts are a cleaner, quieter solution that are less disruptive to sensitive environments, such as schools and hospitals.

These lifts can eliminate the time it takes to assemble scaffolding, and compact footprints make them easier to store.
A solution for every job
There are several types of low-level access lifts to support a wide range of industries and applications.

Personal portable lifts can be easily rolled through a facility and assembled or disassembled quickly, allowing workers to access catwalks, landings and other hard-to-reach areas. These lifts are ideal for applications including mechanical and electrical work, HVAC and ductwork, hanging drywall, painting, retail refit and display, construction finishing work and cleaning.

Non-powered vertical low-level access lifts like the JLG EcoLift Series can be used for many of the same applications as personal portable lifts. However, since the EcoLift is an eco-friendly solution with no batteries, hydraulics or oil, it is a completely leak-free machine, making its various models ideal for performing facility maintenance in buildings, including schools, hospitals and data centres. They are also quieter since they can be pushed into place and lifted/lowered with the turn of a handle.

Powered vertical low-level access lifts combine height and reach with low ground bearing pressure, making them optimal for use on sensitive floors and when the need to move them between floors using elevators is required. Where power is required, these lifts help boost productivity during finishing work or routine maintenance in indoor spaces.
Regulations drive need for safer solutions
As OSHA, ANSI and other regulatory groups continue to implement stricter regulations to enhance worker safety, there will be a greater need for safer solutions.

With their ability to provide greater safety to workers and help mitigate the costs of occupational injuries, low-level access lifts will continue gaining popularity on the job site. Available in a variety of configurations, low-level access products offer contractors an alternative to ladders and scaffolding to help minimize slips, trips and falls associated with more traditional methods of working at height.
Chad Kritzman is Product Manager at JLG Industries, Inc.
Related Articles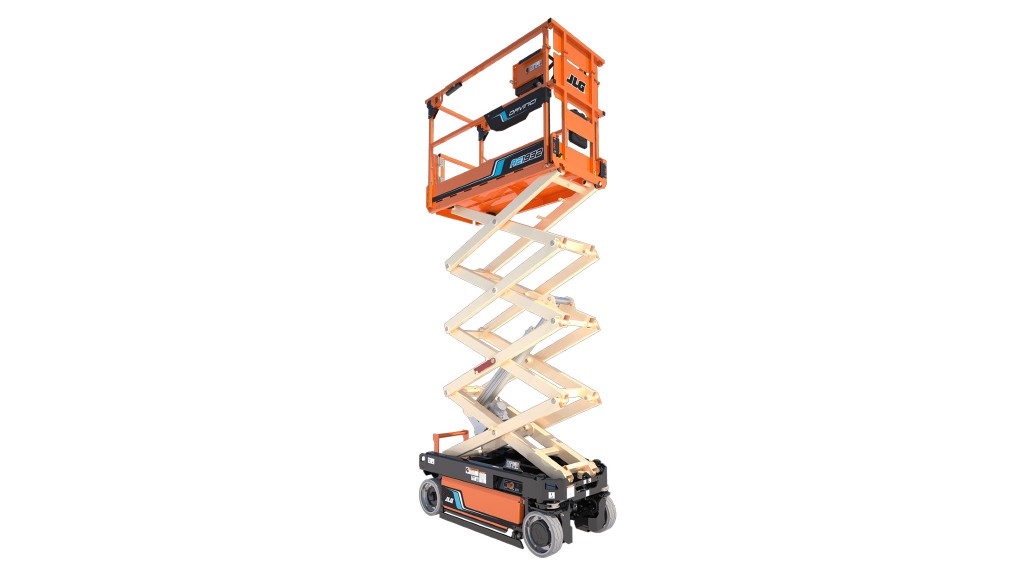 Case study highlights performance of JLG all-electric scissor lift in cold temperatures