Mammoet helps to restore Edmonton's iconic Roxy Theatre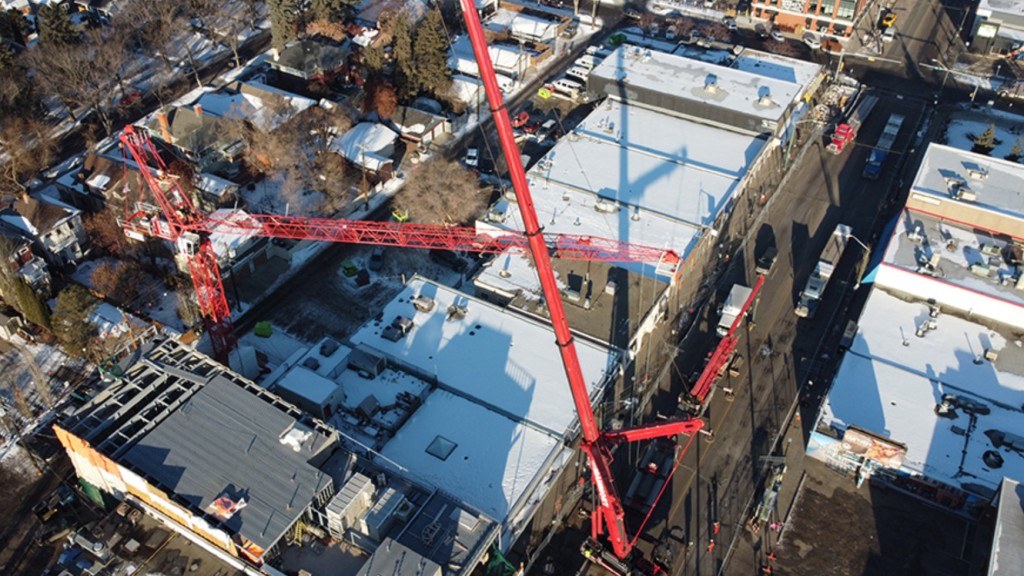 Mammoet's crews have successfully dismantled a tower crane on site that had lifted more than 1,000 cubic meters of concrete as part of the restoration construction of the Roxy Theatre.
The original Roxy Theatre was an iconic landmark of Edmonton, Alberta, and burnt down in 2015. The new Roxy is scheduled to open in November of 2021.

Teams were able to complete the crane removal in only three days throughout a weekend to reduce the traffic disruptions in the busy downtown core. Setting up the LTM1400 on one of the main roadways gave the team ample space to dismantle the tower crane, while an LTM1055 was also on-site to disassemble the pieces further and load them onto trucks to be transported off-site.

Mammoet was awarded this opportunity due to a longstanding good relationship with the tower crane provider. Depending on construction schedules in the area, the local Edmonton branch often completes a number of these dismantling projects each quarter. This year, in particular, has seen an increase in the first months of 2021.