Dirt delivery goes paperless and contactless with Soil Connect e-ticketing app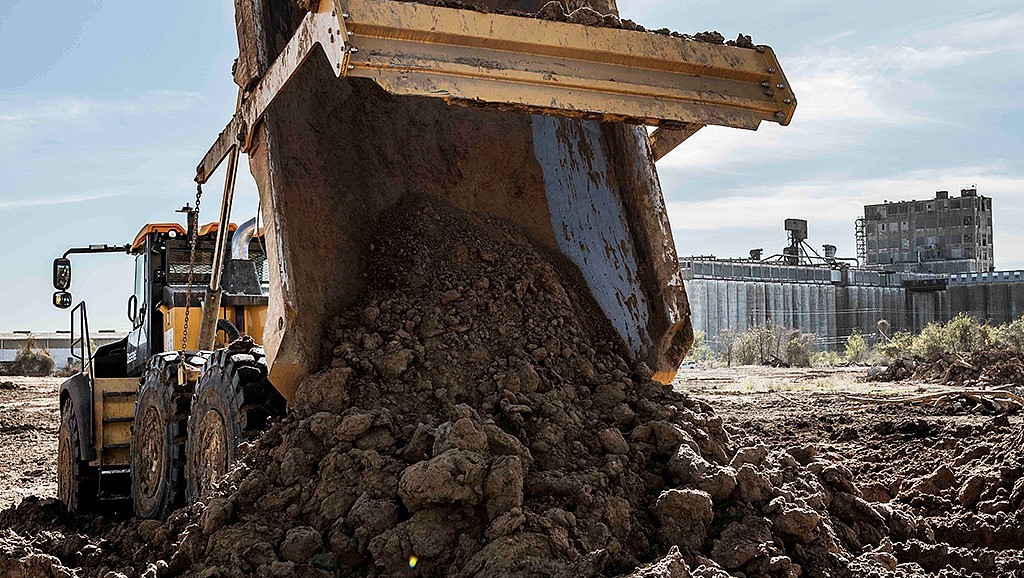 Soil Connect has launched eTickets, a paperless ticket management solution for hauling and managing loads. The mobile phone app lets users easily track information such as customer profiles, truck type, load destination, pictures of materials, virtual signatures and material type to create a detailed log of the transaction from start to finish.
Tracking and invoicing dirt-related transactions has traditionally been completed on paper; however, if a company completes 25 deliveries in a day and each ticket takes 10 minutes to process, the company will have spent over four hours on data entry alone. Not only is data entry time consuming, but paper tickets are often illegible or accidentally discarded, which can result in a significant loss of time for contractors. Implementing a paperless ticket management solution eliminates human error during invoicing so that construction companies can increase productivity and get paid faster.
Soil Connect aims to become a one-stop shop for contractors who need to buy or sell dirt and other materials. By connecting users who have soil with users who need soil, contractors, developers and landscapers can save time and money while preventing material waste.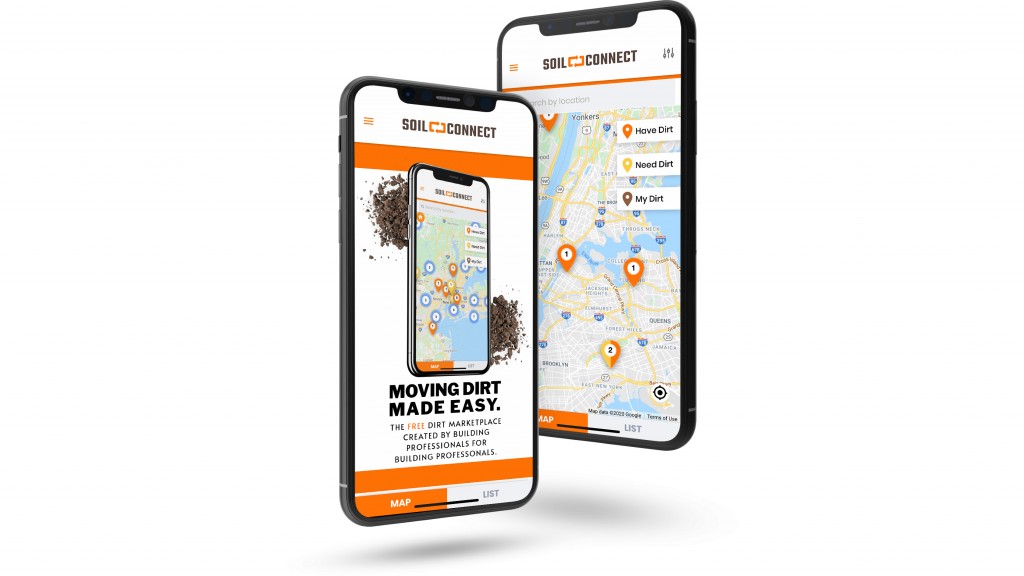 Connecting soil supplies with soil demands
Since transportation is a large portion of the overall cost of materials, helping users find dirt closer to their location helps them save money on transportation costs. Free to use, contractors indicate their material needs in a brief questionnaire and are then connected with potential suppliers. The process is reversed if they have excess material to sell.
Soil Connect initially launched with a focus on soil, but has since expanded to include rocks and stones, recyclables, compost, mulch and asphalt millings.
Soil Connect was founded when Cliff Fetner, a third-generation builder and developer, was working on a job site where he had thousands of yards of fill that was getting in the way. In an attempt to find someone to take it, Fetner went through his Rolodex and called everyone in his network to no avail. Facing tipping fees and the expense of hauling, Fetner's lucky break came when a contractor from a nearby construction site drove by and spotted the dirt pile, offering to buy all of it.
"At that moment, Cliff had this realization that there has got to be a better way than the way he was doing it. Just because his dad used a Rolodex with people didn't mean that he had to stop there. We've got technology we didn't have back then. And there's a much bigger group of people beyond our own networks that we can transact with now," says Jonathan Alvarado, chief growth officer at Soil Connect.
Contactless paperwork helps users stay safe during COVID-19
Soil Connect's e-ticketing platform is entirely contactless, a feature that has become increasingly important as COVID-19 continues to change the ways in which people interact on job sites.
"We've had COVID complicate things now by people not wanting to exchange papers and be in contact with each other. Now, when someone shows up to the job site, you just push a button that says 'I'm here' and then the signature process and confirmation of the delivery goes to that person's device. They e-sign on their own device, and that completes the chain of custody contactlessly. It's definitely better for safety, definitely better for everyone's health and wellness in this current environment that we're in," says Alvarado.
Company info
998C Old Country Road PMB #323
Plainview, NY
US, 11803

Read more