Q&A: Volvo CE's Matthew McLean talks efficiency and precision in evolved machine control systems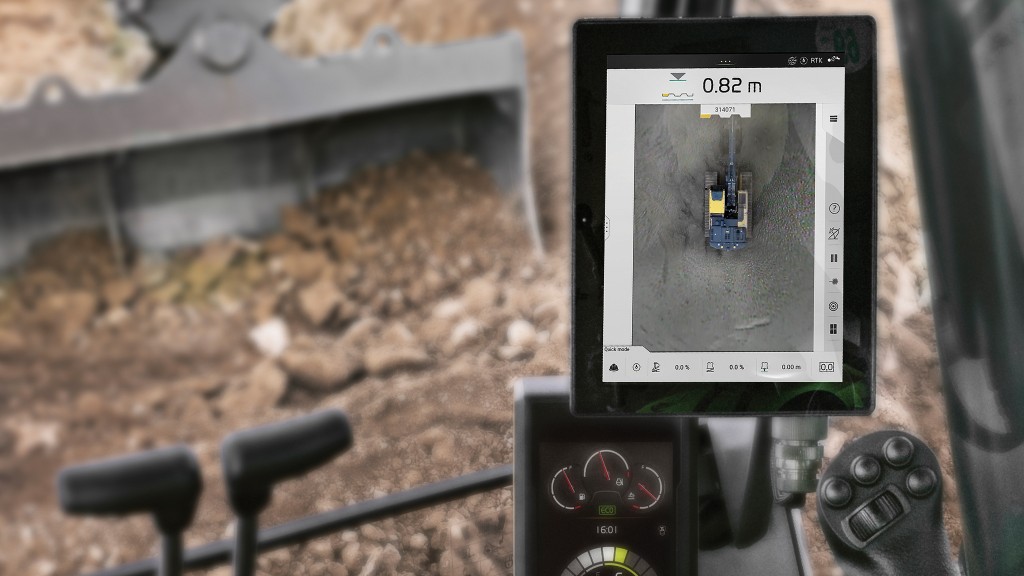 Machine control systems are becoming a popular efficiency tool for excavator owners and operators. Many manufacturers have recognized the importance of these tools, and a variety of systems have been introduced. Volvo Construction Equipment recently introduced new updates for its Dig Assist system; Heavy Equipment Guide Editor Lee Toop spoke with excavator product manager Matthew McLean about the growth in machine control and why this market is expanding.
Lee Toop - The machine control market seems to be expanding steadily. What are the key drivers behind that growth?
Matthew McLean - It looks like we've actually hit a tipping point. Before, it was offering these products to our dealers and having them teach the customers: "This is what it does - is it going to help you? Do you want it?" This year we're noticing a lot of dealers having customers come in and say "I want machine control. I've heard these other contractors using machine control - they love it, and it's saving them money."
Instead of having to do a hard sale - look at this new technology, don't you want it? - there's been sufficient adoption of machine control technologies that customers are coming in and saying, "My cousin Bob is using this on his projects, now I want it too."
LT - Technology for heavy equipment especially does take a little while to catch hold, and then when it does, it breaks out, isn't that the case?

MM - Absolutely. The first ten trade shows I went to - we've had dig assist on our machines since 2017 and a lot of salesmen were actually scared of it. . .the extra screens in the cab, the technology, on one level wasn't that hard. It's as easy to use as the smartphone in your pocket. But when they saw it show up in an excavator, it wasn't familiar. Now, the thing I like to do, especially if I have a contractor walking past that brought their kids with them, is say "want to show your dad how to draw a pool?" We get them on our demo. . .and I walk them through what he would need to design a pool in his backyard. If you can get somebody's child to do it you can't believe it's that hard to figure out.
LT - What are the key features buyers are looking for in machine control systems?
MM - It depends on the level. Smaller, I want to say solo operators, small businesses, people who are doing water lines or basins here or there, they need depth, so a system like Dig Assist Start, where you touch the ground and say how far down you want to go from there is all they need. In-Field Design is for people who need something a little fancier - they want to draw the basement, to have some slope to the basement or doing complex ditches.
They can still have the simple technology - it's a touchscreen, you draw your shape on the screen, but you have the accuracy of a high-level program because you're connected to RTK navigation. The benefit of that is if you're doing a project where you're putting in a basement, you have a septic tank, you have a swimming pool. You can put those tasks in there, you can work on one - start working on the septic tank, work on the pool, and come back to the base, and the locations of all of those will be stored in the computer. As long as you're connected to the correction signal, it will put you back on the right spot every time.
Then you have the customers who are doing subdivisions, highway projects, shopping centres. . .they have the ability to have the civil engineering site plan loaded. Then your bulldozers, your graders, your excavator, every product on the site can have that same site plan.
LT - What do you see as the trajectory of machine control? Where do you think it's going to expand to next?
MM - There are two things I can see. One is carrying things over to other products. Right now you have weighing systems, whether it's an excavator or a loader, tied into the bucket - but there are a lot of other practices out there. You might have people who, say, operate transfer stations. They may not be using the bucket, they might be using grapples. So I guess you'd use them moving in a direction where they're actually going to want other products to be able to use weighing systems.
You also want to have fleet management, where you want machines to talk to each other. By having the excavators talking to the trucks. . .you can match up vehicles. If you have, say, a quarry, you have 20 trucks coming down the road and you have three loading tools - who's free right now, which excavator is free, which truck is nearest. That's another way to improve efficiency in the long term for the industry itself. You're going to see a lot more connectivity.
Volvo's Dig Assist has evolved extensively since its introduction in 2017. It started with two simple packages that allowed users to manage level and slope or to draw shapes into the system in the field. From there, it has added options for even simpler digging, integration with third-party systems and more.