Easier online shopping for components through Endress+Hauser FLEX categories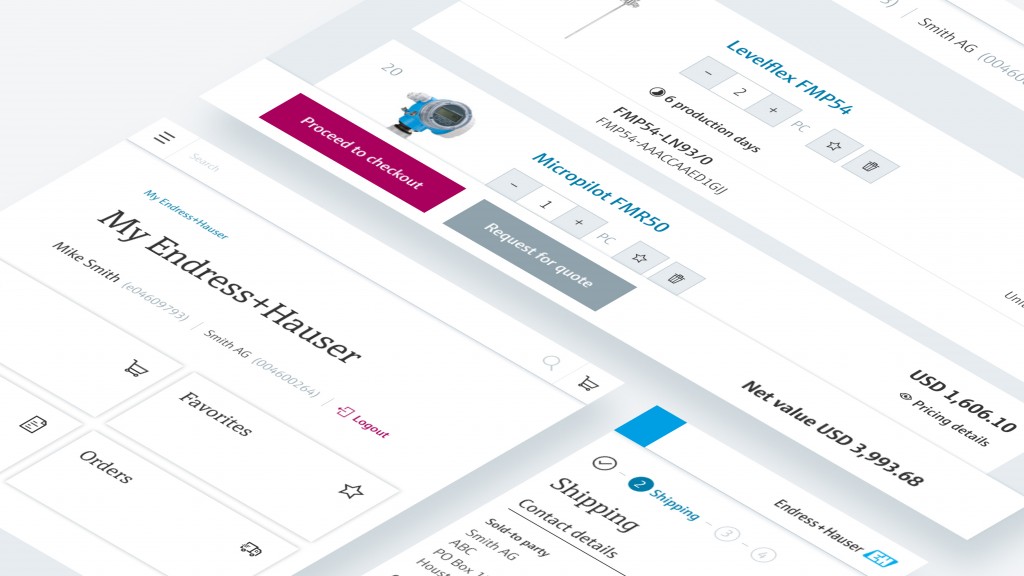 With reliance on online shopping by industry increasing, Endress+Hauser Canada has introduced major enhancements to its e-commerce store at endress.com, including FLEX product segmentation to help customers find the products they need faster. In addition, the company has merged its standalone shopping tool, the E-Direct Portal, with the e-commerce store and optimized the latter, creating the company's best-ever, one-stop digital shopping experience.
The FLEX segmentation structure in the e-commerce store divides the Endress+Hauser measurement instrument portfolio into four categories: The 'Fundamental' segment contains basic products that are easy to select, install and operate. 'Lean' features reliable and robust instruments designed for the efficient management of core processes. 'Extended' shows all innovative process optimization technologies, while the 'Xpert' segment combines specialized products for demanding applications. This new FLEX feature supplements the existing search-and-select options.
"For years now, online purchasing has been growing at Endress+Hauser and throughout industry, but Covid-19 has boosted volumes to new highs," says Steve Houlahan, Director of Sales, Endress+Hauser Canada. "In the first five months of 2020, online orders processed via endress.com globally nearly doubled. It's just a simpler way for engineers and purchasing agents to find the products they need. We made these latest enhancements in the belief that this will continue to be our customers' preferred means to become acquainted with our measurement products and accessories, and make purchases."
In addition, the endress.com e-commerce store has been expanded with useful functions to improve the user experience. Customers can sign into their 'My Endress+Hauser' account to easily manage all of their activities, such as the ability to call up the status of their orders at any time and from any device.
"By merging both e-shopping channels and introducing several enhancements at endress.com, we are making it even easier for customers to do business with us digitally," says Nikolaus Krüger, Chief Sales Officer at the Endress+Hauser Group. "While the global E-Direct Portal was designed for simple products that serve basic measurement needs, the e-shop at endress.com offers the entire Endress+Hauser portfolio. Everything is available from a single source, thus eliminating the need to switch shops and accounts."