Landoll Trailers introduces new options on detachable trailers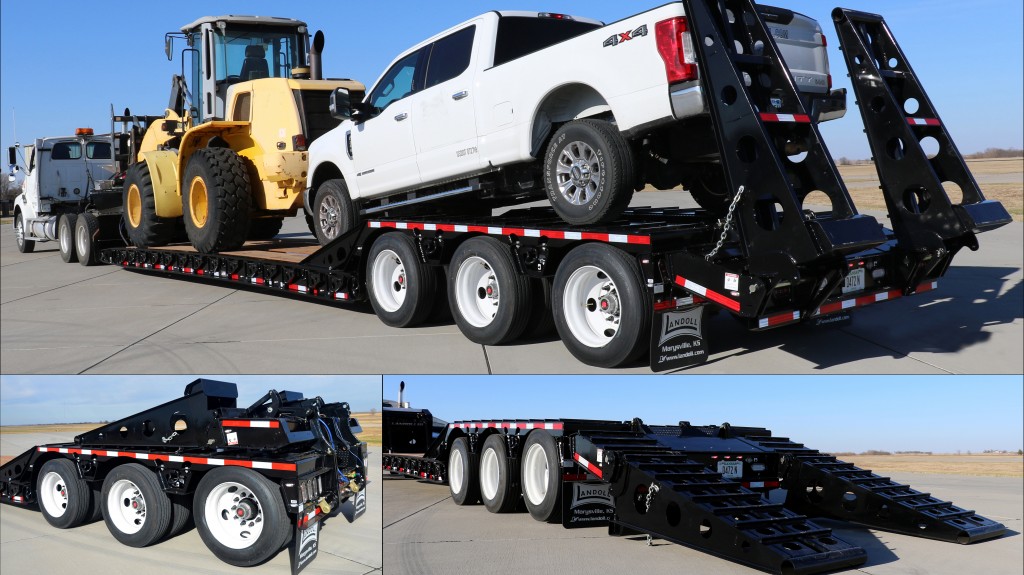 Landoll Trailers has introduced a new option available for the 855 and 860 Construction Series detachable trailers. The all new pin-on beavertail and hydraulic power ramps option allows customers to load and unload from the rear of a detachable trailer.
All Landoll detachable trailers come standard with flip axle brackets and will accommodate this new beavertail option. It pins onto the trailer in the same location as the flip axle. The heavy-duty ramps operate hydraulically from the trailer's control panel where the power supply is located. Any current owner could field install this option and update the trailer to have this new feature.
This option may also be installed on other brands of trailers with very little work or modifications, and gives the operator the versatility to haul a wider variety of payload and load or unload in a wider range of job site or over the top of a curb.