Registration opens for first-ever People, Plants and Paving digital conference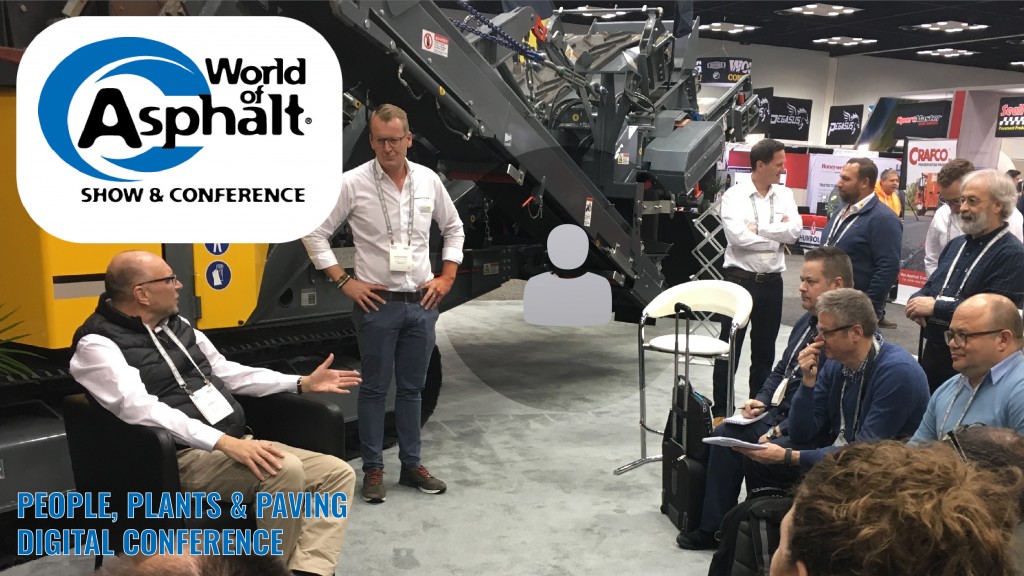 World of Asphalt and the National Asphalt Pavement Association (NAPA), have opened registration for the first-ever "People, Plants and Paving" digital conference.
"We're excited for this new, digital experience for asphalt paving professionals," said NAPA President & CEO Audrey Copeland, P.E., Ph.D. "COVID-19 won't stop us from providing world class education and training for the asphalt pavement industry. Our members and stakeholders value this opportunity to expand their knowledge and strengthen their competitive advantage, performance, and success."
"We already have 60 education sessions confirmed so far," said World of Asphalt Show Manager Brittany Weltcheff. "This is going to be one of the best lineups of professional education sessions ever offered, and everyone can access the content safely from their own home or office."
The People, Plants, and Paving digital conference features content spanning:
People: Focusing on important skills necessary to manage and coach personnel to maximum performance.
Plants: Discussing how to evaluate and improve plant performance and to keep the plant operating at peak levels.
Paving: Including important techniques to construct safe and smooth quality pavements at optimum efficiency and enhanced profitability.
Pavement Preservation: Including techniques to extend the life of pavements such as seal coats, in-place recycling, and crack sealing.
Environment, Health, Safety & Sustainability: Discussing the tools, best practices, and innovations to build a world class safety and sustainability culture.
Company info
6737 West Washington Street, Suite 2400
Milwaukee, WI
US, 53214-5647

Website:
aem.org
Read more