Hilti launches self-sharpening concrete chisel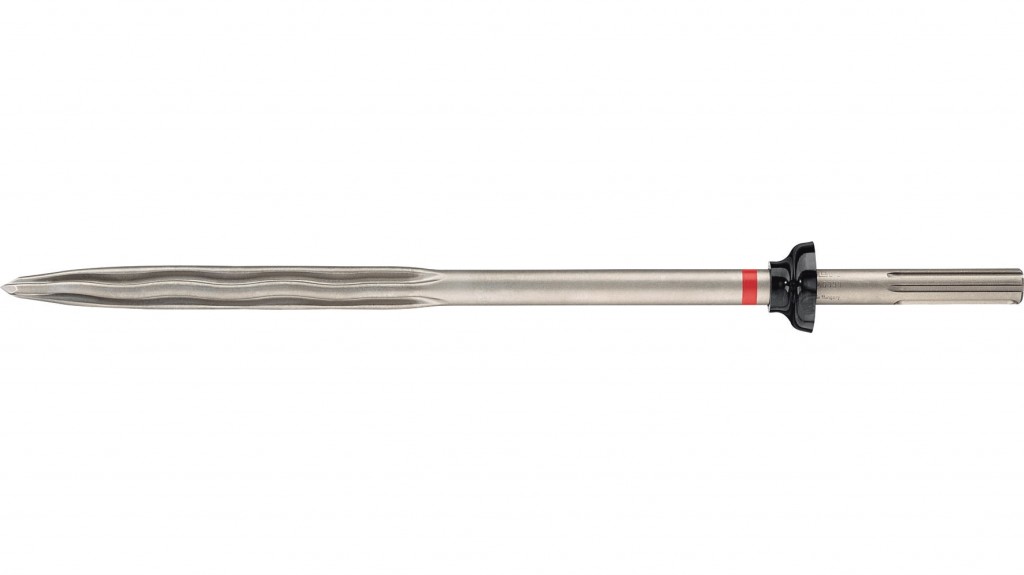 With a self-sharpening technology, the new Ultimate SDS Max pointed chisel completes Hilti's polygon wave portfolio and delivers concrete breaking and chiseling performance.
This new generation of chisels helps to increase performance, as its new polygon X-section breaks concrete faster with less sticking, helping contractors tackle challenging applications on the jobsite and working up to three times longer than standard concrete chisels available in the market. High-alloy steel and induction hardening technology allows for higher bending strength and break resistance, leading to longer life.
Compatible with all Hilti SDS Max breakers and rotary hammers, these chisels can be used in several applications, such as light breaking and demolition, openings and enlargements, chipping and surface treatment.
The Hilti TE-YPX SDS Max chisels are fully available for purchase with options in 11, 14.2, 19.7, and 27.6 inches.