12 tips to help construction equipment owners reduce total cost of ownership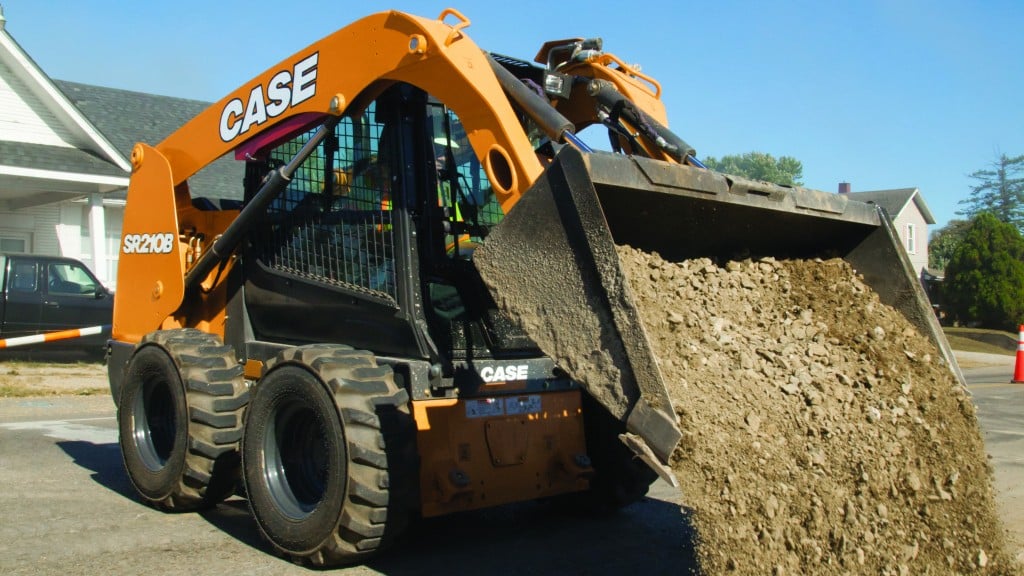 Purchasing or renting heavy equipment is a big investment, and it's important to get the most out of that piece of equipment to ensure that it has a positive impact on the bottom line.
To make that work, it's important to consider the total cost of ownership that comes with that piece of equipment - but there are many aspects to TCO that can be brought into the equation. CASE Construction Equipment identified a dozen points to consider during a recent webinar, covering points that run the gamut from operating tips to maintenance planning.
​Reducing idle time
While historically machines have spent a lot of time at idle as a normal practice, today's machines are different and operators need to treat them differently.
"This is probably one of the most common topics you'll hear referred to because of fuel cost and expense, which is certainly something everyone needs to consider, even with fuel prices as low as they are today," advised Ted Polzer, CASE director of product and customer support. "It has a lot to do with the emissions systems on these machines - today with new machine emission systems it's critical to have higher exhaust gas temperatures to make those function properly."
Reduced idle times will aid in extending the duration between maintenance intervals on today's equipment. Polzer said.
Undercarriage and tracks
It's important to understand the condition of the undercarriage, tracks or tires on any particular machine, said Brad Stemper, North American light equipment product lead with CASE.

"These components are pretty much the most costly wear item on a machine, so the more you do to be aware of their use and application, and to maintain their life expectancy, the more you'll save over the life of that machine," he said.
Stemper advised that a routine of daily walkarounds and pre-operation inspections is important to ensure the machine is clean and ready to run. "This gives you the ability to have a constant reminder of what the machine looks like, any new dings or scratches, and the ability to see what's changed on the machine since the last time it was operated," he said.
Remove dirt and debris from the undercarriage or other moving parts to help keep the undercarriage is clean and ready to go. It's also a good idea to review the jobsite to note any potential to damage tracks or tires while working.
Understanding utilization
It's important to know how a machine is being used to ensure that it is operating to its full potential as well as receiving the necessary maintenance. There are multiple ways of doing this, including through the use of telematics such as CASE's SiteWatch system.
"SiteWatch gives you the opportunity to dive in and really look at how that machine is being utilized, where it's being utilized, when it will need maintenance and, maybe the biggest question, why that machine is being underutilized," Polzer said. "That may be the most expensive thing - here you are making payments or renting, and the machine is sitting idle."
If a machine is parked too long it's good to check in with the operator, he added - they may not be familiar with its operation and need support to get it on the jobsite. Polzer said that with the way technology has changed in earthmoving machines recently it's key to coach operators and provide support to ensure they can use them to their greatest potential.
Attachments
When a contractor buys a new machine they usually have a primary job in mind, but there's a good opportunity to expand that use with a variety of attachments, Stemper said.
"That primary duty is going to earn you the most amount of money, and you're justifying the purchase of the machine around that base operation, but those additional attachments afford you the ability to bid more to the job," he said.
Selecting a range of attachments means the machine can be used for more jobs on each particular site, and in some usages it might extend the time a machine can be used. Landscapers, for example, generally use their machines mostly from spring through fall; a snow removal attachment can give them an extra few months of potential operation to expand the bottom line.
Maximizing machine operation during use
Operating equipment at its peak potential is another strategy that is being supported by updated technology in modern machines, particularly through the use of operator modes, Polzer said.
"The complexity of machines has grown to provide operators and owners many options. It's critical to understand what these different modes mean," he said. "Wheel loaders offer different modes and excavators have different settings for throttle as well as pressure and speed."
It's key to read the operation manual and understand how these modes work; if that doesn't clear up issues, then connecting with a dealer can be a good idea. "They'll show you how to put dollars back in your pocket that you were losing before," Polzer said.
Machine control
Precision pays, and machine control helps ensure that precision, noted Stemper. 2D or 3D blade control or excavation systems are key to making a good operator better and improving efficiency through less passes and putting fewer hours onto a machine, while avoiding over-excavation or underdigging.
"It is going to be a higher priced option on the machine, or a higher priced feature, but what we often see with machine control is payback for those features because of the increased efficiency and the lowering of actual wear and tear on the machine," Stemper said. "You're paying back those systems rather quickly sometimes... as few as one or two jobs."
Precision can also be improved by the use of things like payload systems, along with other options.
Rent, lease or own?
How a contractor acquires a machine makes a big difference in cost over time, Stemper noted.
"With ownership, you're buying the machine and putting it to use for an expected period of time for an expected number of hours, whatever that may be. At the end, you want to take care of that machine so you can get the value out of it," he said.
Ownership provides confidence and allows for operating optimization over time. Renting allows users to supplement their fleet for a specific need; while it's a short-term cost it can be offset by the money the machine earns in that short time frame. Leasing is a hybrid of the two - it lets owners get new machines more frequently and generally includes maintenance and support contracts to ensure the equipment stays working.
Machine features
Selecting the right features on a new machine is key to good earning potential. Take auxiliary hydraulics, for example; Polzer pointed out that selecting high flow hydraulics on a skid steer opens up more opportunity for jobs, and considering hydraulic options to run hammers or add thumbs on excavators are also good considerations.
"Maybe today you're not doing many brushing operations, but you pick up a job and you're going to need to brush out, it's awfully nice to have a thumb already on the machine without all of the expense of completely replumbing," he said. Dealer reps will be able to provide ideas of how their other customers are equipping their machines to help make those decisions.
Proper sizing of attachments
Buying a bucket that's too big for the machine is more common than one might think, and another area where advice from the dealer is a good starting point. Polzer explained that in some work conditions smaller buckets may keep things moving more efficiently.
"On an excavator we want to keep the arm and boom and bucket function moving all the time... a smaller bucket can actually help you be a lot more productive with the excavator by not overloading the machine and consistently keeping it moving," he said.
​Planned maintenance
When purchasing a new machine, it's a good idea to look into a planned maintenance contract, which adds assurance over the life of a machine that the proper work will be done at the proper time.
"It's a little investment up front, but it gives you the ability to fix and forget - you put the maintenance on the side burner, because you've contracted with the dealer to go ahead and get maintenance done on time," Stemper said. "The dealer is going to be the most appropriate person to do that maintennace, they'll know the machine and have the right fluids and components."
Programs like CASE's ProCare offer a combination of factory warranty, telematics and planned maintenance to offer long-term assurance that machines will be ready to go when needed, and on machines that don't fall into the program umbrella there are generally options for planned maintenance contracts available.
Remanufactured components
On older machines outside their warranty period, remanufactured components are a good way to reduce parts costs, cutting costs in some cases by more than 40 percent over new parts, Polzer said.
"A lot of these components are the ones we're using on our assembly line as well - the same makes and models. Any improvements that we make on our new machines, these are also benefits and features that we work with our remanufacturing team to include in their rebuilding process," he noted.
Emissions controls
New machines have a variety of emissions systems that are integral to their operation, and can also be a challenge for owners to understand. If they aren't maintained properly and their usage misunderstood, they can bring their own costs.
"Emissions is something that you need to keep in mind as you acquire new machines... you need to understand how that emissions system works on your machine. There are so many different variables that are integrated into the different OEMs out there," Stemper noted. "Each system operates a bit differently, even though the systems that are actually doing the control in the back end are similar. Make sure that you're consulting your operator's manual, understanding the codes and proper operating procedures, and what you might need to do with one system versus another in your fleet."
CASE machines are designed to try and eliminate DPF (diesel particulate filters) in as many situations as possible, to reduce the need for additional fuel burn and downtime; on lighter machines most have been designed without the need for DPFs or the use of selective catalytic reduction (SCR) or additional fluids, Stemper added.
Related Articles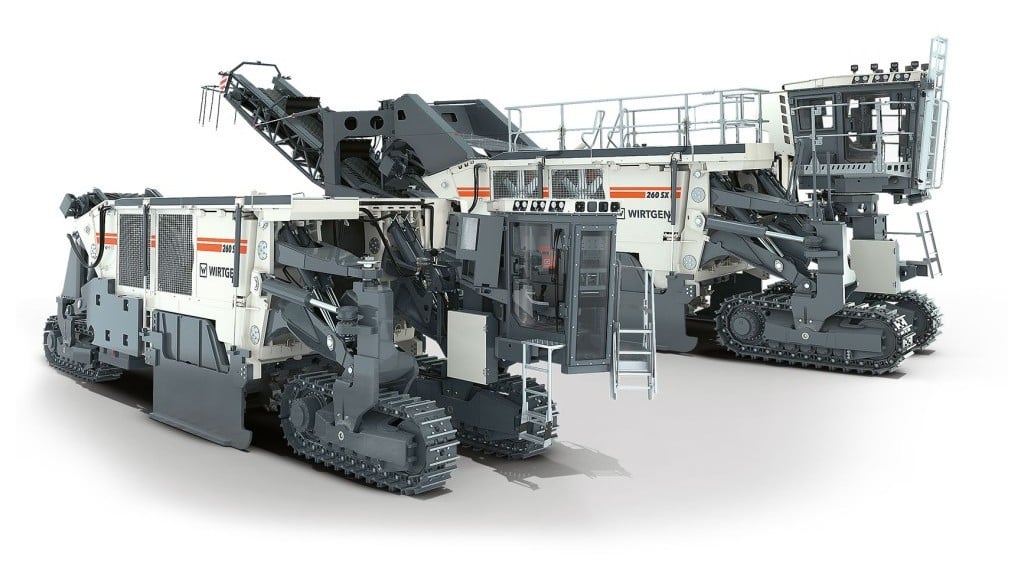 Wirtgen's cross application miner can cut rock above buried infrastructure and near buildings