JCB Universal Charger for electric construction equipment delivers rapid charge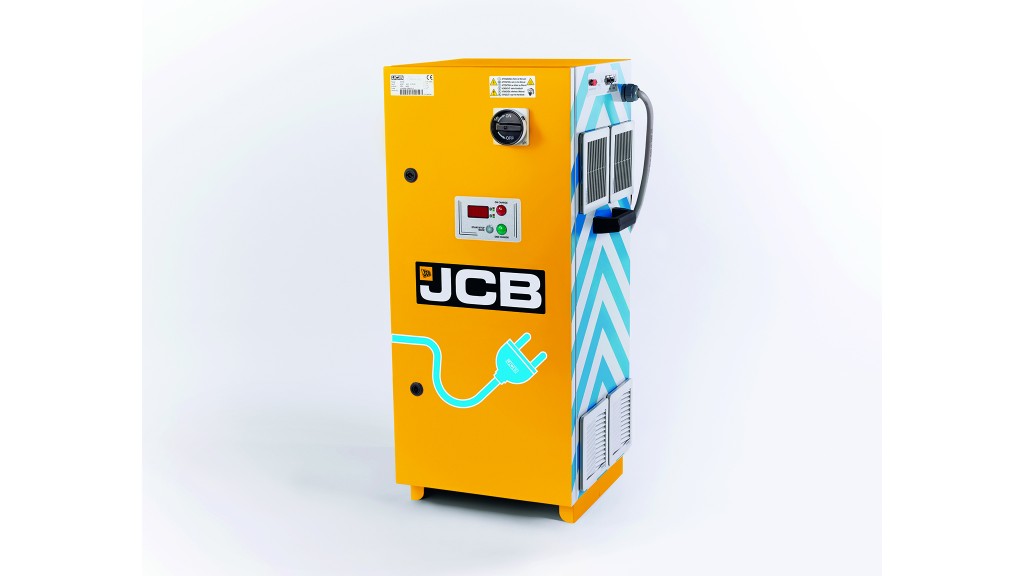 JCB's new rapid Universal Charger is compatible with the company's current and future E-TECH electric models. Working with machine electrical systems from 48V to 96V+, this future-proofed off-board rapid-charging solution delivers extended working capability to battery-electric construction equipment.
All JCB E-TECH equipment is supplied from the factory with a standard built-in charger and rapid charger preparation, allowing customers to simply and quickly cap off the charge and return to work. The charger unit can be easily installed at any site offering 480V three-phase electrical supply.
The Universal Charger is a single rapid-charge solution, which can be used across a fleet of machines. The unit can recharge the 19C-1E electric mini excavator from zero charge to full in just 2.5 hours.
Related Articles
The new Volvo EC950F crawler excavator was made for large haulers. In fact, it can fill our 60-ton A60H haul truck in just four bucket passes with an average cycle time of just over a minute. Right now, get 0% for 24 months to save up front, then enjoy improved efficiency and lower fuel consumption to spend less down the road.
Learn more about how the perfect pair from Volvo boost your profitability.