Daimler Trucks and Torc partner with Luminar to enable automated trucking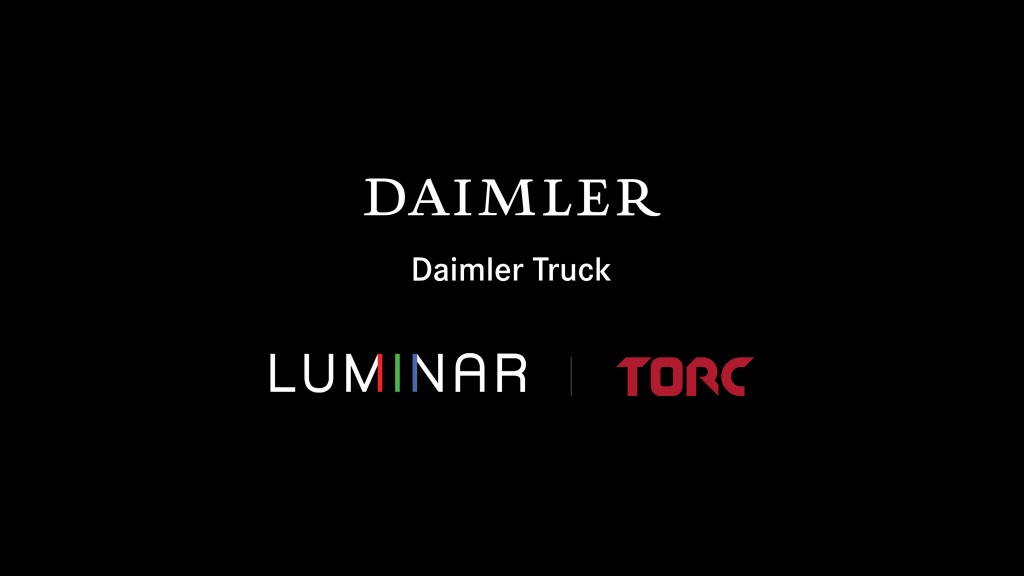 Luminar Technologies and Daimler Truck have entered a strategic partnership to enable highly automated trucking, starting on highways. To strengthen the partnership, Daimler Trucks has acquired a minority stake in Luminar.
Experts at Daimler Trucks, Torc Robotics, and Luminar will work closely together in order to enhance lidar sensing, perception, and system-level performance for Daimler trucks moving at highway speeds.
Dr. Peter Vaughan Schmidt, head of autonomous technology at Daimler Trucks says, "Luminar has pioneered a critical enabling technology for bringing automated vehicles to the road, and we're excited to work closely with them to drive this technology forward. Their company has proven visionary in its focus and unique ability to enable long-range sensing and high-speed driving on the highway. Our common goal is to enable safe deployment of highly automated trucks and shape the future of the trucking and logistics industry at large."
The autonomous trucks are expected to yield dramatic improvements in efficiency and safety of logistics, with an initial focus on long-haul routes on highways. This constrained application of autonomy enables the technology to be commercially deployed in series production on nearer term time frames compared to urban autonomous driving development.
The partnership between Luminar and Daimler Trucks will extend beyond providing critical automotive technology solutions. As part of their joint commitment to safety, the companies will also collaborate on safety standards and operating practices, and make future policy advancements and safety enhancements as a result of the joint program.
Related Articles
Searching for the best-performing excavator? Your search ends here. We tested the Volvo EC350E and EC380E against a leading competitor in three different tests: trenching, truck loading and lifting capacity at reach. The results show a 20% difference in cost-per-ton, a 15% difference in tons-per-hour and a 12% difference in both operating costs and lifting capacity. See the results and put an end to your search for the best excavator.