Bobcat adds Dynaset high-pressure street washing unit to official attachment portfolio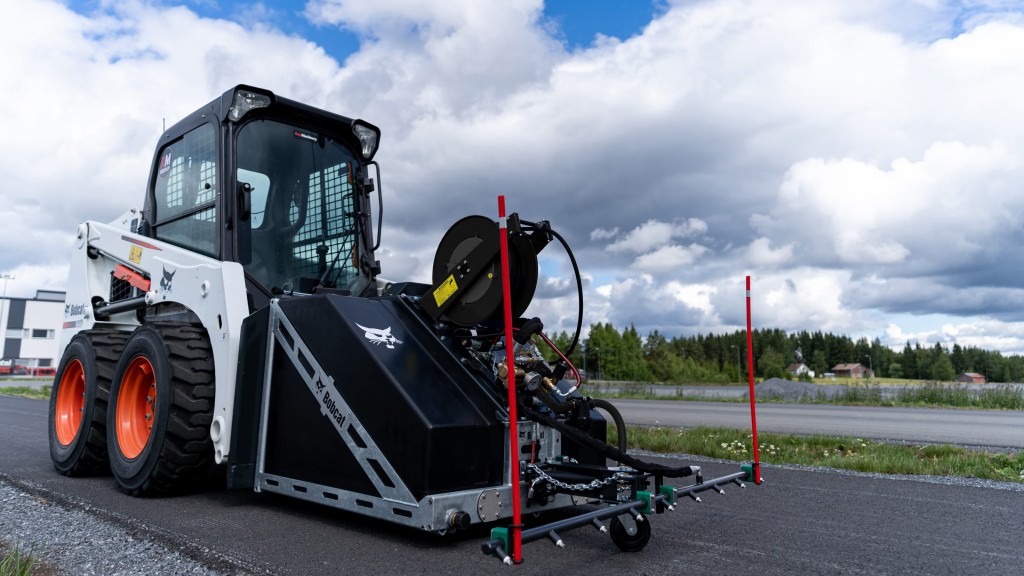 Bobcat will now offer Dynaset equipment under the Bobcat brand. The new cooperation includes three Dynaset KPL high pressure street washing unit models: KPL S, M, and L.

"My expectations are very high. We are talking about an attachment that is fully integrated with Bobcat loaders in order to satisfy all the customer's requirements for street cleaning, sanitization/disinfection, public furniture cleaning, and also sand blasting or even graffiti removal. I believe that Bobcat customers will benefit from this partnership and understand that Bobcat is always open to discover more in order to pursue innovation and bring new great products on the market," says Daniele Paciotti, product line manager of attachments at Doosan Bobcat EMEA.

The models that Bobcat offers are modified and tailored to meet their needs. Bobcat's version of KPL is charcoal coloured, while the standard KPL is blue. Bobcat's version of the KPL unit also has a special control box (ACD, Attachment Control Device) that allows the Bobcat loaders to recognize the attachment and adjust the settings to best fit its needs. Also, the hydraulic quick couplers differ from the standard ones and this version has the Bob-Tach attachment mounting system.
"In only first six weeks we already committed 20 units, and delivered 10 units to the end customers so far to their full satisfaction. Especially the street cleaning, sanitization and graffiti removal with the sand blasting kit applications were very appreciated from the City of Dobris officials. We are looking forward for other customer's feedback but honestly I have no doubts of the partnership between Bobcat and Dynaset," says Paciotti.

The customization process also plays a large role in the partnership. The customization is done by Dynaset designers and engineers, so Dynaset can do more than just minor changes. Dynaset's engineering department makes the required changes to the original product and makes a new version of it for the manufacturer based on their requirements.

"Our path together has just begun and I would say with full satisfaction so far, but we have a long road ahead of us together to perfect the process of 'Bobcatization'. Let's not forget that this is probably the first agreement in the industry between a skid steer loader and compact track loader manufacturer and Dynaset, so my expectations are very high and demanding," says Paciotti.
Related Articles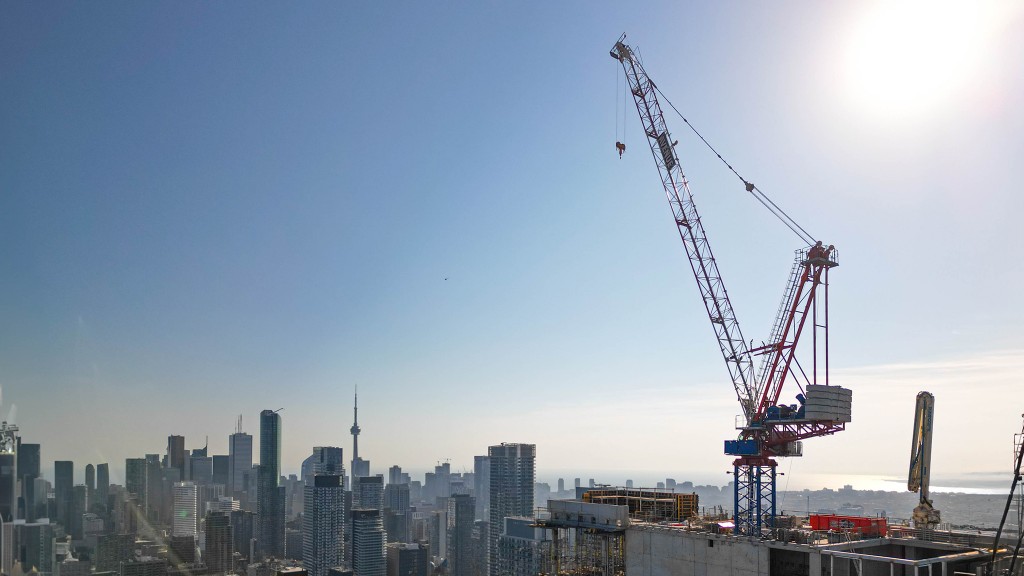 Tight squeeze in Toronto skyline is the right fit for Raimondi luffing jib crane