Manitou introduces Dual Fuel option for industrial forklifts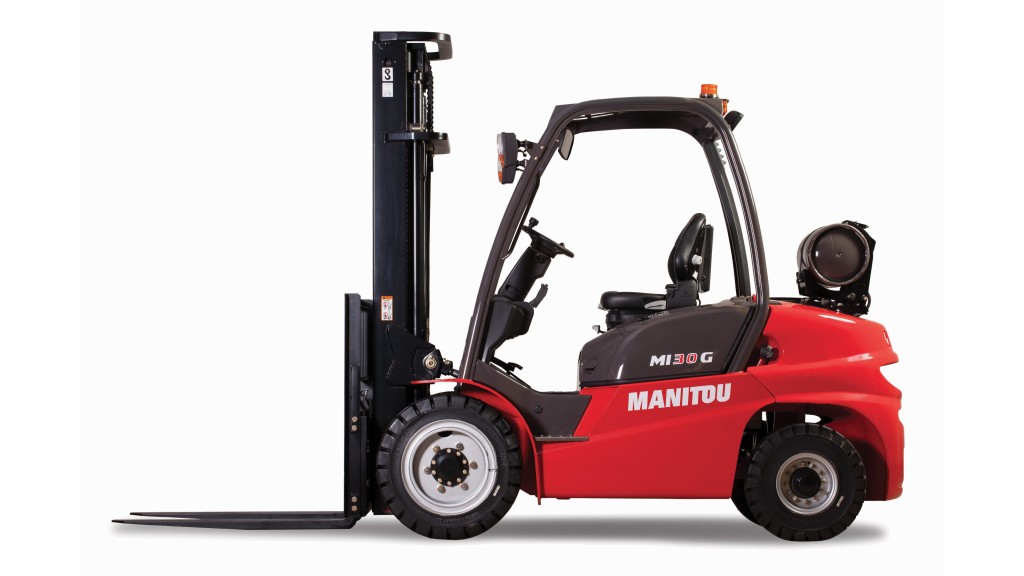 Manitou Group has launched Dual Fuel as an option on the MI 25 G and the MI 30 G industrial forklifts in North America.
This option allows customers to power their industrial forklift with LPG or gasoline with a simple dashboard mounted switch. The Dual Fuel option on these 5,000 - 6,000 pound units allow customers more versatility by being able to choose what energy source is best for their indoor or outdoor applications.
Manitou's Dual Fuel forklifts are equipped with 61 hp (45.8 kW) GCT engine that provides low fuel consumption, low noise, and balanced power. The engine powered technology can operate at maximum efficiency in multiple applications.
"The addition of the Dual Fuel expands the Manitou range of Industrial Forklifts into new segments for more inventory flexibility and jobsite versatility of this high performance machine for Manitou dealers and customers alike," says Brian Rabe, Interim Forklift Product Manager.
The simple design of a Manitou MI industrial forklift keeps the machine highly efficient with a limited number of electrical components and easy access for maintenance. The new models are equipped with the standard safety features and performance seen across the existing MI offering, including a panoramic rear view mirror, optimized hose routing in the mast and a honeycomb roof for added visibility and protection.
Company info
Related products
Related Articles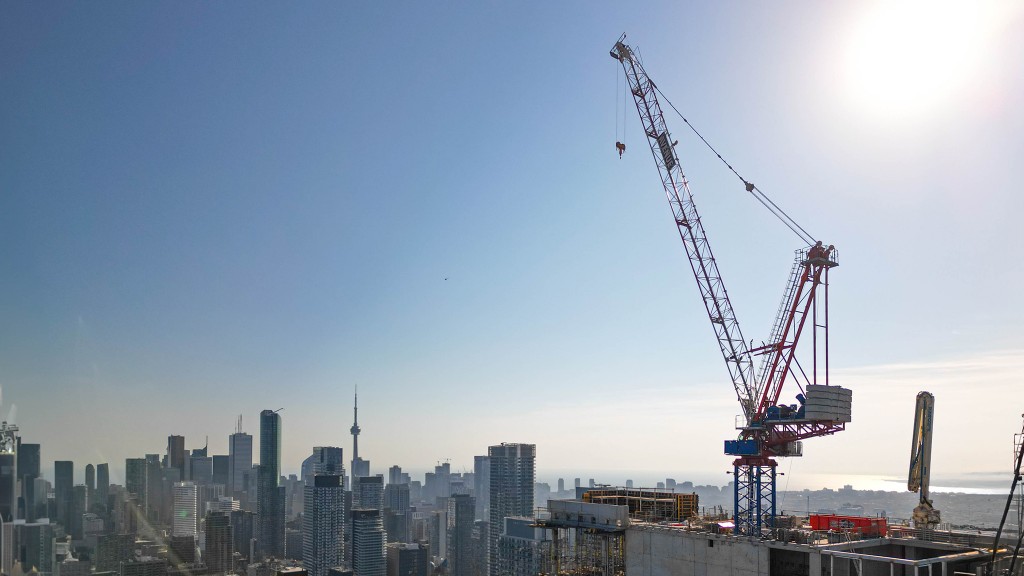 Tight squeeze in Toronto skyline is the right fit for Raimondi luffing jib crane