Watch: How to build a life-sized PAC-MAN game with Cat Grade 3D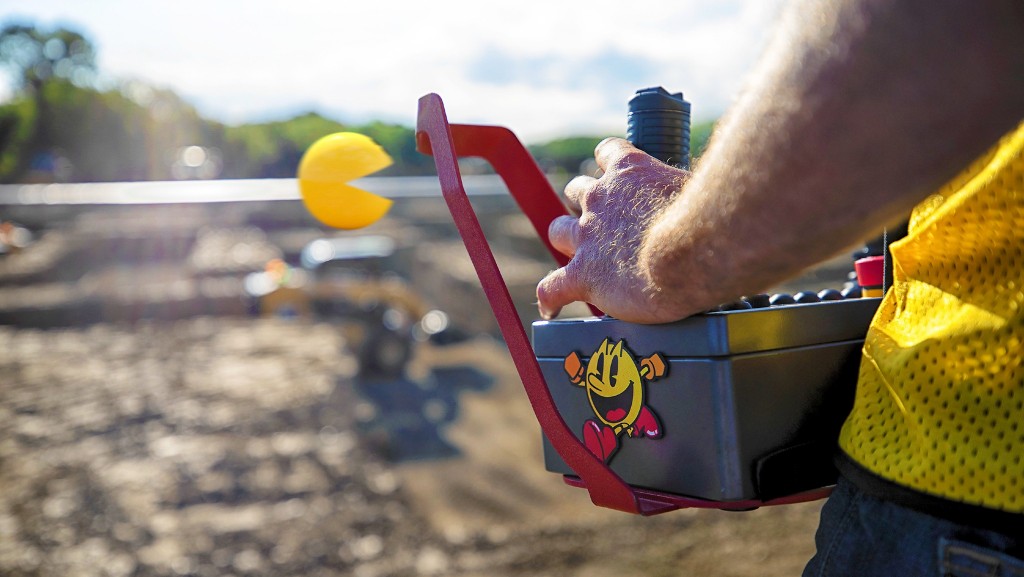 While many of us have been working on pandemic projects such as renovations, the team at Caterpillar has been building something a bit bigger. For its first new Cat Trial video in four years, the company designed and built a life-sized PAC-MAN game board. Played with skid-steer loaders, the trial showcases Cat products, technology and services to celebrate Caterpillar's 95th anniversary, while PAC-MAN celebrates its 40th anniversary. Check out the videos below to learn how Caterpillar turned dirt and equipment into a real life video game – ghosts and all.
How Cat built the PAC-MAN maze
What does it take to recreate an iconic video gameboard in the dirt? Find out in this behind-the-scenes look at The Cat Trial #9:PAC-MAN. Hear from the people who made the life-sized PAC-MAN game a reality, and see the machines in action, including Cat Next Gen excavators with Cat Grade 3D, mini excavators with tilt rotating attachments, as well as wheel loaders, dozers, motor graders, skid steers and compactors.
Creating a life-sized game board
Watch a time lapse video of a life-sized version of the PAC-MAN game board being built out of dirt. Operators used the latest Cat machines, attachments and technology — including Next Gen Excavators with Cat Grade 3D and Mini Excavators with new Tilt Rotating attachments.
Meet the players
It took skills to navigate the board in this version of PAC-MAN. Meet the people and players behind the trial, including social media influencers, equipment operators, and even an eSports NASCAR driver.