IronPlanet improves guaranteed inspection reports with new iPad app for field inspectors
App enhances the quality of information within detailed equipment inspection reports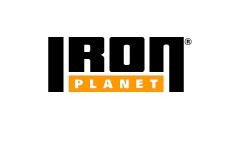 IronPlanet improves its patented and guaranteed equipment inspection reports with the release of a new iPad app for its field inspectors. IronPlanet offers the industry's only guaranteed inspection reports, backed by IronClad Assurance, allowing buyers to bid on equipment with a high degree of confidence. The app improves the quality of these reports by allowing inspectors to complete reports in the field using an iPad app that provides step-by-step instructions for gathering key data based on the type of equipment being inspected.
"Since our online buyers don't have physical contact with the equipment they're bidding on, they rely on the data and images in our guaranteed inspection reports," said Randy Berry, senior vice president of operations and services, IronPlanet. "Our IronClad Assurance guarantees the accuracy of these reports, and we want buyers to have access to the most detailed reports possible. This app improves the quality of our inspection reports while also reducing complexity for our field workers."
IronPlanet's app offers numerous benefits, including:
• Better data through standardization: The app enhances the integrity of the information in the inspection reports through a standardized process. Field workers choose from 120 different checklists based on the type of equipment being inspected. The app then walks the inspector through each step and requests pictures to supplement ratings and text. The app provides an alert if an inspector has missed any necessary information, which eliminates incomplete reports and the need for return trips.
• Improved service: The app improves service and creates a faster sales cycle because inspection data and images are being reported together electronically. Since additional data entry is not required, items and their inspection reports can be listed for IronPlanet buyers more quickly.
• Better media for IronPlanet's marketplace: Since buyers rely on photos when bidding on equipment, it's important for images to be high quality. The app allows inspectors to take better quality pictures using the iPad camera. The checklists ensure inspectors have images of every aspect of the equipment.
Recently, IronPlanet's app was featured at a series of technology seminars organized by Apple Canada in Montreal, Toronto and Calgary. The seminars highlighted the importance of mobile strategy and showcased exemplary business apps.