Crane industry driving for more inclusive and diverse workforce
CRAC webinar participants share their experiences and thoughts to improve industry practices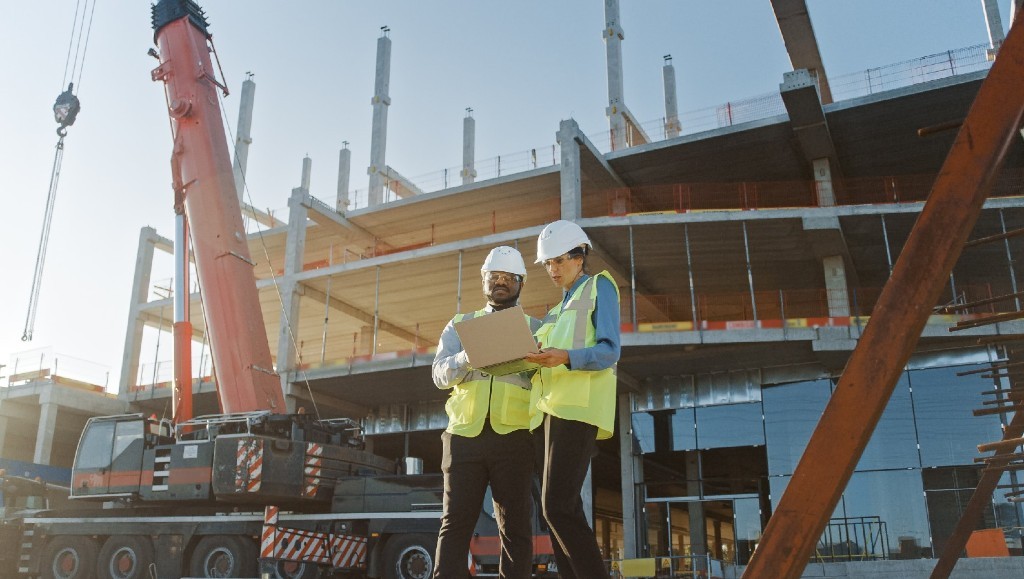 Diverse and inclusive workplaces are stronger thanks to the range of viewpoints and strengths brought forward by a broad mix of employees and their experiences. However, it is still a challenge to break through the many barriers that stand in the way of diversity in established industries like construction.
Pushing through and expanding diverse and inclusive workplaces in the crane and lift sector was the topic of a webinar hosted by the Crane Rental Association of Canada. The panelists shared their insights on personal challenges within the industry, and discussed the strengths that can come from diverse backgrounds to benefit employers as a whole.
According to Shannon Moir-Riendeau, chair of CRAC's diversity and inclusion committee, the webinar was intended as an opportunity to start a conversation on the importance of diverse and inclusive workplaces.
"Today we're sharing our own experiences, creating a safe space for people to ask questions as we move the needle towards a more inclusive workplace," said Moir-Riendeau, operations manager at Moir Crane Service.
The fifth generation of Moirs in the family business, Shannon said that despite advances in the industry, she continues to be discounted when on the jobsite.
"Many times myself, I've been asked 'can we speak to your father, or talk to one of the guys,'" she said. "This needs to change."
Shawna Boreen, the operations director for Women Building Futures, a non-profit that works with women to move into construction and other related trades, said that she has also had similar challenges - despite a long history in the industry.
"I wish I had a loonie for everyone who asked me 'can I talk to your dad?' or 'are you sure you know your directions?'" she recalled. Those people who asked that question were likely unaware that Boreen worked with her own family crane business and, in 2001, on her father's recommendation, became the first female board member of CRAC - and later the first female chair.
Sheena Baker, operations manager with Canadian Crane Rentals, grew up around cranes, and operated the equipment from a young age.
"When I was young, it was cute - everyone boasted 'oh, she can run that, that's so cute,'" she said. "I remember going to buy a crane with my dad and he never ran it - I did. People didn't know how to respond to that."
"Hold up, you're a woman"
As she started to take more of a leadership role in the business, the way that women were treated in construction began to show. "Customers would call in and need something charted out, or we would need to see a jobsite and determine the size of the crane it was, and a lot of people started to say 'hold up, you're a woman, where are the men' and I didn't know how to react," Baker said. "Still to this day, when I ask more questions so I can properly chart jobs, I'm not getting a lot of information - it's like pulling teeth. If my operator were to turn around and ask those questions, they'd get a different response."
Even during training for her crane license, the challenges jumped out, Baker recalled. "I was the only female in the class at the time, and the teacher stumbled over his words, and asked several times if I was in the right classroom. It took a long time for him to feel comfortable teaching with me in that room."
For Jose Perez, export and government sales manager with Broderson Manufacturing, the challenges have been different. As an immigrant to the United States, he said watching his parents - whose primary language is Spanish - try to communicate with others, and break through the barriers that language can create, taught him a lot, even before he started experiencing the same problems.
"My teacher in calculus my senior year asked me twice if I was in the right class - he hadn't had a Hispanic student in calculus," he said.
Perez said that his goal is to turn the barriers aside, and bring his own unique skills to the table.
"For me it's breaking those barriers - being a helpful source, a light to a younger generation," he said. "I'm fortunate to work for a business that allows me to use those skills."
The unique skills that become part of a company's pool of talent when it is diversified and inclusive strengthen the company as a whole, and it's important to encourage them. Boreen noted that one study for Glassdoor showed 43 percent of companies that had diverse management teams experience higher profits, and those teams that are made up of diverse people and viewpoints are 87 percent better at decision making. 78 percent of people feel that diversity and inclusion offer a competitive advantage to a company.
Benefits of diversity are significant
For Meghan Paton, in-house legal counsel and HR manager at Equipment Sales & Service, the benefits of diversity are significant.
"The top benefits of having a diverse and inclusive workforce are things like increased profits, higher employee engagement, less turnover, increased creativity, increased innovation, teams that are able to solve problems faster, better decision-making, better company reputations and better hiring results," she said. "Having a diverse workforce helps our company have different perspectives and skills from different backgrounds that are essential to success."
It's important to note that diversity and inclusion are often used interchangeably, but they aren't the same - diversity refers to the individual - the range of human differences, such as race, ethnicity, gender, sexual orientation, and so on. Inclusion focuses on involvement and empowerment in the group, where peoples' inherent worth and dignity are recognized.
According to a definition from Catalyst, the hallmarks of inclusion focus on: people being valued for their unique perspectives; individuals being trusted to make meaningful contributions and influence decision-making; work sites allowing people to be authentic, expressing aspects of themselves that are different from their peers; employees being given the latitude to hold differing views and make mistakes without being punished; and the security to take risks and address tough issues on the job.
It's important to encourage the development of diversity at all levels of corporate life. Developing diverse hiring practices and encouraging qualified candidates from all backgrounds to apply for leadership positions are key, Paton noted.
"A lot of people think the goal of diversity recruitment and hiring is just to increase workplace diversity for the sake of diversity - the goal is in fact to remove potential biases in sourcing, screening, and ignoring candidates that you might otherwise be missing," she said. "It's important to remind hiring managers that, yes, their job is to identify the best person for the job, but not to find a person who fits their preconceived notion of who should have that job - consider their own biases so they look at how they evaluate each candidate, and what they can do to change that."
Encouraging a broader range of ages and backgrounds to apply for leadership positions is important as well. That can be difficult, Perez said.
"As a person of colour, I've made it my mission in life to encourage people like me - as people, we need to speak up, say 'I do have an interest in acquiring a leadership role,' and show that in your work that your aspirations are to be a candidate," he said.
As more younger people - including Millennials like Perez - enter the workforce in construction-related industries like cranes and lift, the drive for diversity is becoming easier, as many of them consider the diversity and equality policies of companies they connect with during their job searches. That will help accelerate acceptance, but employers can, and should, do more.
For the CRAC, that started with the webinar, and will continue with a range of new resources to be added to the association's website later this fall. Reaching out to other employers in the crane and rental sector is also key as a way to share resources and best practices.
Related Articles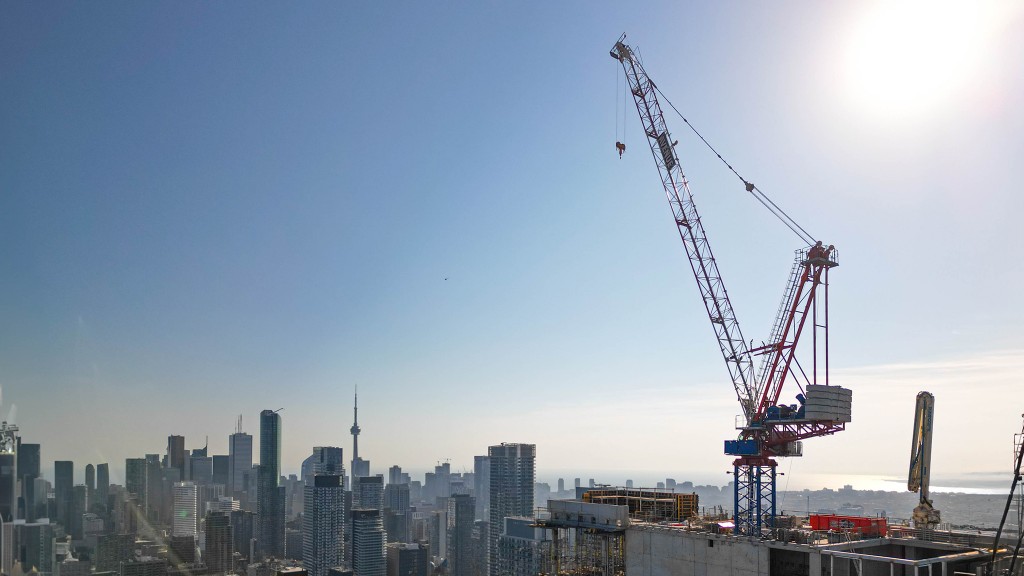 Tight squeeze in Toronto skyline is the right fit for Raimondi luffing jib crane