Saskatchewan Volvo dealer Redhead Equipment helps STARS shine
Program is one of many highlighted through Volvo CE Building Tomorrow program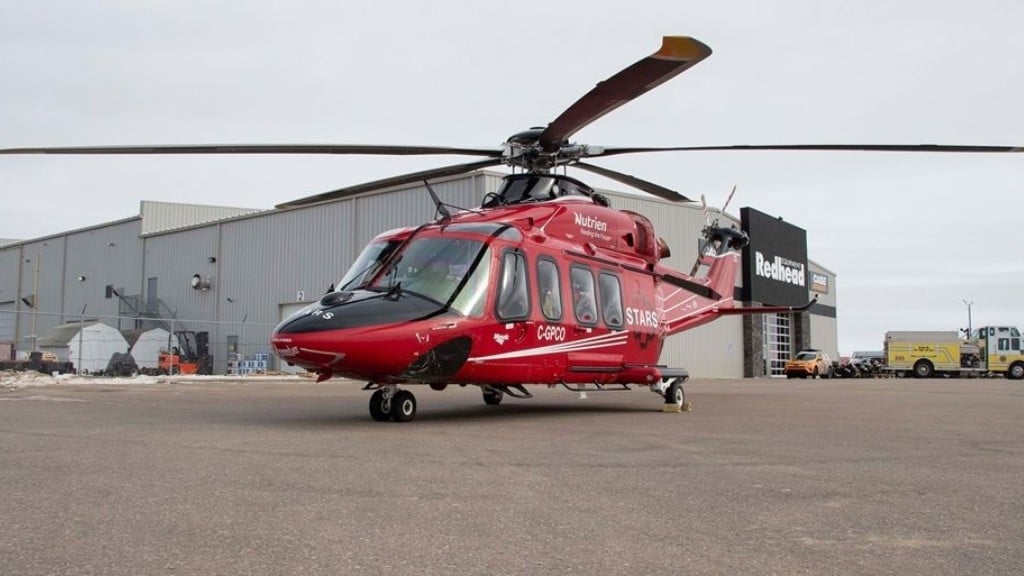 Volvo Construction Equipment is giving back to its communities through a worldwide program that supports involvement by its dealers and others to spread social good. Saskatchewan dealer Redhead Equipment has taken that effort to heart with a program that provides key medical services to rural areas in the province.
Redhead is a truck and trailer, agriculture, construction and forestry equipment dealer that employs roughly 500 people to service the entire province of Saskatchewan, plus a small part of Alberta.
"People at our company live our motto from top to bottom, and we do business in every corner of the province," said Craig Slobodian, Corporate Sales Manager of the company's construction division.
That kind of commitment to a province covering roughly 250,000 square miles (over 650,000 square kilometers) means employees are deployed and working in rural — oftentimes very remote — areas every day.
The population of Saskatchewan is just over 1 million, and approximately a third of those residents live in rural areas, so doing whatever it takes out in the field involves well-equipped service trucks, stocked parts and so on. But there's a safety aspect to it as well — and that's where Redhead Equipment proudly steps in.
For several years now, Redhead Equipment has made a commitment to help fund the Shock Trauma Air Rescue Service (STARS). STARS is a non-profit organization that serves Alberta, Saskatchewan, Manitoba and parts of British Columbia, offering emergency medical care and rapid air transportation services for critically ill and injured patients. From automobile and recreational accidents to injuries on remote farms and jobsites, STARS has never wavered from its philosophy that no matter where you live, work, play or travel, it shouldn't impact your chance of survival.
"STARS was chosen specifically because they offer an important service that affects all residents of Saskatchewan. With employees and customers located in all corners of the province, we wanted to align with a charity that benefits everyone," Slobodian said.
While STARS is partly funded by the government each year, a large portion comes from visionary businesses like Redhead Equipment. An initial $1 million was donated by Gary Redhead, President and CEO, and his wife, Laura, in 2014 — and together with their business partners, the Wallace family, they donated another $1 million in 2019. But the couple's generosity doesn't stop there. Gary and Laura have also personally donated $1 million to STARS, and that's in addition to significant donations to other nonprofits and charities throughout the years.
"STARS would not exist in Saskatchewan without generous support from companies like Redhead Equipment and community leaders like Gary and Laura Redhead and the Wallace family," said Andrea Robertson, STARS president and CEO.
"Our supporters ride along with us on every mission, and Redhead's renewed commitment enables us to continue fighting for the lives of patients when they need us most," she added.
With more than 880 missions flown to communities across Saskatchewan in the last year alone, the importance of supporting organizations like STARS is evident. This has been reaffirmed by the global pandemic, where STARS has not only continued its 24/7 service, but has transported and cared for COVID-positive patients. Its transport physicians have been leaders in the provincial pandemic response and the provision of virtual care and consultation for rural health care professionals. Knowing companies like Redhead Equipment are there with ongoing financial support adds peace of mind for the people of Saskatchewan.
For Redhead Equipment, however, philanthropy doesn't stop with STARS. It's a big part of the company's overall culture throughout all its locations. Fundraising, volunteering and donating to a wide range of causes helps them give back to the communities that have helped them grow and succeed.
As Slobodian sums it up, "From ownership all the way down, everybody is sincerely appreciative for the business we receive and for how we've grown with the province over the years. It's really instilled a want in us to give back and say thank you for everything. This is how we're building tomorrow — it's a big part of who we are."
The Redhead program is being highlighted by Volvo CE as part of its Building Tomorrow Project, which encourages involvement and action to create a more sustainable world in which all have access to clean water, housing, proper nutrition and education.
Volvo dealers around the world are involved in delivering programs that provide support for the communities in which they serve, from construction of hospitals and schools to working with organizations like Habitat for Humanity and assisting in the wake of natural disasters.
Related Articles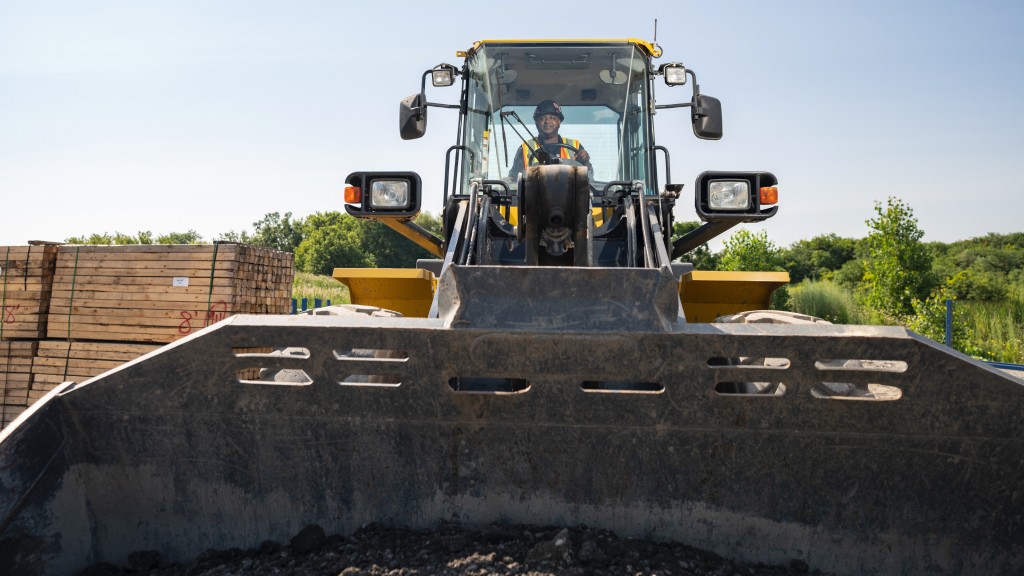 Cooper Equipment Rentals expands presence in Greater Toronto with Hub Equipment acquisition