Mack begins full production of MD Series Class 6 and 7 trucks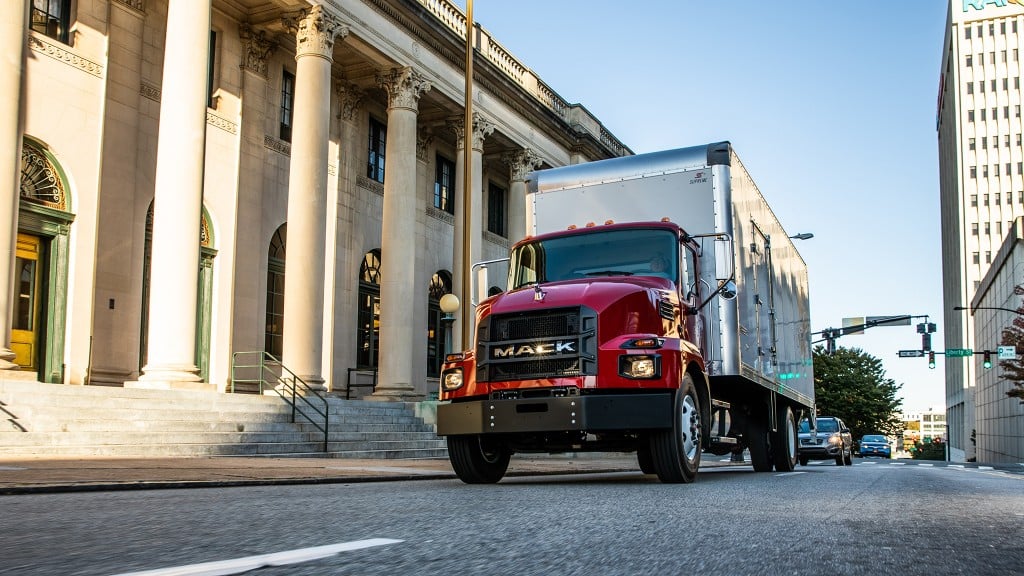 As of September 1, the medium-duty Mack MD6 and MD7 vocational trucks began rolling off the production line at the company's new Roanoke Valley Operations facility in the Roanoke Valley, Virginia. With the introduction of these new models, Mack now offers a complete line of Class 6 to 8 trucks.
The production was originally supposed to launch in July but was delayed by the pandemic. Jonathan Randall, Mack Trucks senior vice president of North American sales and commercial operations, also noted the significant dip in the market over the previous year (down about 40 percent), but is optimistic. The market is recovering, and he anticipates a stronger end to 2020 than predicted in Mack's original COVID-19 forecast.
The new MD6 has a Gross Vehicle Weight Rating (GVWR) of 25,995 pounds and the MD7 has a GVWR of 33,000 pounds. Available in 4x2 configurations, the MD6 and MD7 models feature a sharp wheel cut for enhanced maneuverability for tough urban settings. According to Mack, the MD Series cab design features an industry-best bumper-to-back-of-cab measurement of 103 inches.
"Mack Trucks is pleased that our new MD Series is being delivered to customers as we speak, and the feedback has been very positive," said Randal. "Fulfilling our promise to deliver high-quality, medium-duty trucks reinforces our commitment to supply product offerings that meet a variety of customer needs across the full commercial truck range."
Learn more about the MD6 and MD7 here.

Related stories