Mecalac's compact railroad excavator delivers 8-tonne lifting capacity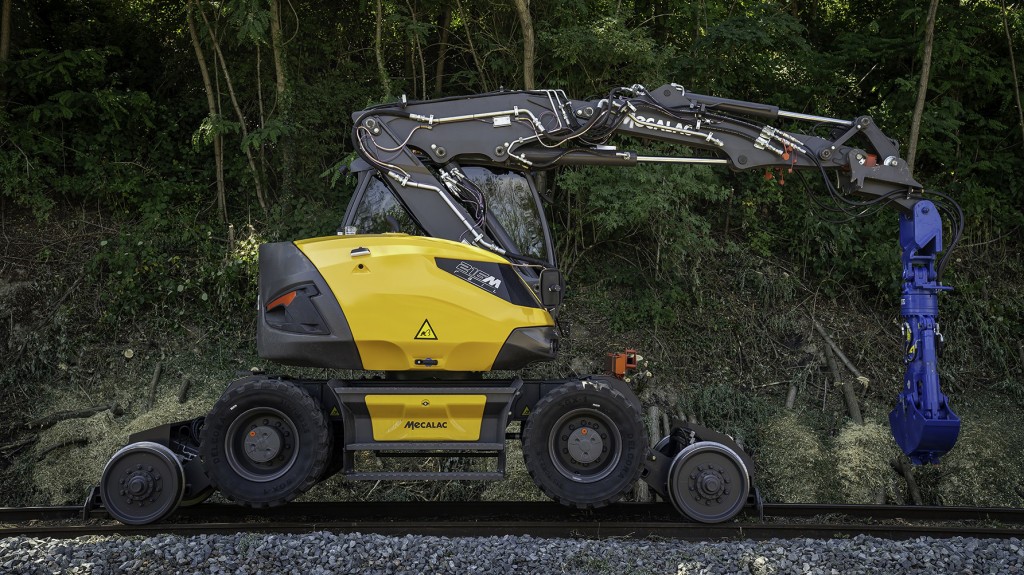 Mecalac's 216MRail is a dedicated compact railroad excavator for railway construction and maintenance. According to Mecalac, it features a leading lifting performance-to-weight ratio for efficiency and productivity. It is purpose-built to be compact for enhanced agility, safety and operator visibility. The design also features intuitive controls and ease of maintenance.
The boom is optimized for lifting and is balanced for railway performance with a design that combines a lowered centre of gravity and a centred upper carriage. Lifting capacity is up to 8.5 tons (8 metric tonnes) on rails and operating weight is 44,092 pounds (20 tonnes) and, according to Mecalac, features the same power as machines that weigh up to 50,700 pounds (23 tonnes). With hydrostatic transmission, the 216MRail drives smoothly and comfortably on rails, reaching 19 mph (30 km/h) on rail or road. It also features pneumatic braking and is capable of towing a trailer.