PACCAR partners with Schneider Electric and Faith Technologies to accelerate electric truck market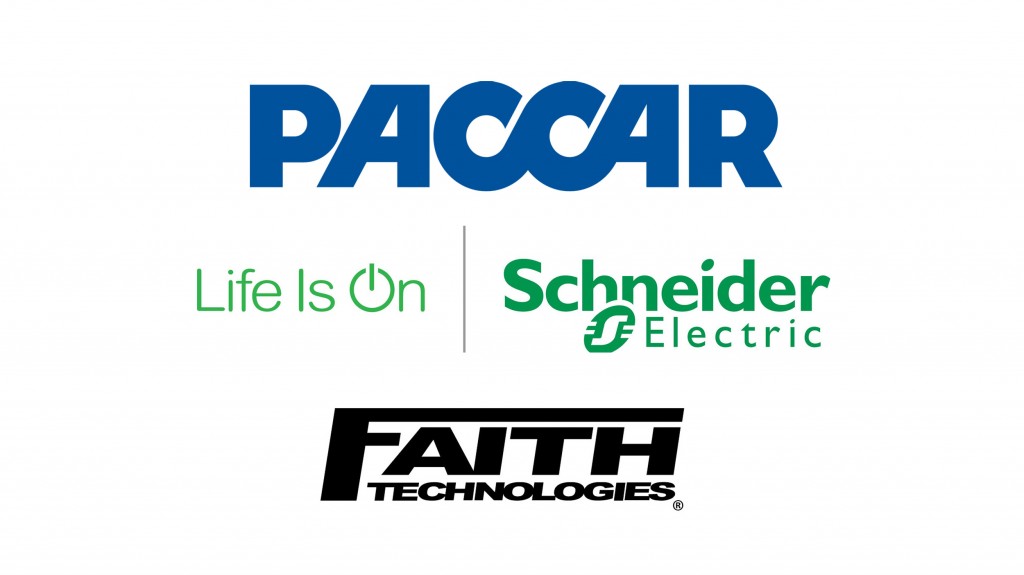 By leveraging their respective strengths in microgrid technology and scalable, repeatable designs, both Faith Technologies and Schneider Electric will help PACCAR deliver power systems solutions that benefit their customers and the environment.
"We are proud to partner with Kenworth and Peterbilt in facilitating their electric truck deployment and offer our infrastructure leadership and reliable approach to microgrids to support this initiative," said Annette Clayton, CEO & President, Schneider Electric North America. "By providing our power systems expertise and expanding Energy-as-a-Service capabilities, we can help PACCAR meet the evolving needs of fleets and truck operators, while further enhancing environmental stewardship."
"We are pleased to partner with Schneider Electric and Faith Technologies to bring this outstanding solution to our customers and dealers," said Kyle Quinn, PACCAR chief technology officer. "Customers will receive the industry-leading operating efficiency and environmental benefits of Peterbilt and Kenworth zero emissions truck models, combined with a comprehensive charging solution utilizing Schneider Electric and Faith Technologies' products and services."
Kenworth and Peterbilt customers will be able to order electric chargers from PACCAR Parts. PACCAR Financial will provide flexible financing options for infrastructure and charging systems. PacLease will bundle the cost of charging systems within full service lease offerings to customers. The partnership will help customers navigate the numerous financial incentives available from a variety of government agencies in the U.S. and Canada.
Faith Technologies will facilitate the integration between Kenworth and Peterbilt trucks, the charger hardware and the network software for seamless installation. They will perform site assessment, energy modeling and engineering to meet unique customer requirements and provide turnkey solutions for installation.
"Faith Technologies welcomes this opportunity to collaborate with PACCAR. We especially look forward to working with Kenworth and Peterbilt and their customers to prepare the charging infrastructure for battery electric trucks," said Mike Jansen, Faith Technologies Chief Executive Officer and Chairman of the Board.