PacLease network continues growth with seven new franchises in U.S. and Canada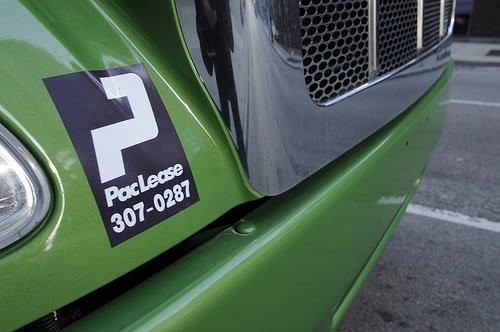 PACCAR Leasing Company (PacLease) continues its expansion with the announcement of seven new franchises in the United States and Canada.

PacLease franchises are opening new locations at:

• Peterbilt PacLease of Northwest Arkansas, 715 North Bloomington, Lowell, Ark. 72745, 479-439-8116;
• Allstate Leasing, LLC, 2265 Howard Dr. W., North Mankato, Minn. 56003, 507-388-9312;
• Hunter Peterbilt PacLease, 2370 Walden Ave., Buffalo, N.Y. 14225, 716-684-0010;
• Hunter Peterbilt PacLease, 8215 Wattsburg Road, Erie, Pa. 16509, 814-825-3330;
• Kenworth Sales Company PacLease, 384 Blairtown Road, Rock Springs, Wyo. 82901, 307-362-6669;
• Peterbilt Atlantic PacLease, 13 Wellon Dr., Deer Lake, Newfoundland A8A 2G6, 709-635-4791;
• Location de Camions Excellence PacLease, 3-30 Montee Saint-Jacques, Saint-Jacques-le-Mineur, Quebec J0J 1Z0, 514-270-3220.

"Peterbilt and Kenworth have both introduced new truck models with innovative designs and features to help companies improve driver satisfaction and reduce operating costs through greater productivity and fuel efficiency," said PACCAR Leasing (PacLease) President Neil Vonnahme. "Companies like Costco, JFC International, Dupre Logistics, and New Belgium Brewing have been able to add cabovers, hybrid diesel-electric trucks, and the most aerodynamic trucks Kenworth and Peterbilt have ever made.

"PACCAR dealers find that full-service leasing from PacLease offers their customers a compelling way to acquire these innovative trucks," Vonnhame said. "Customers can spec' their trucks in a way that best fits their business and we handle all the maintenance."

PacLease, which has locations in the United States, Canada, Mexico and Europe, provides customized full-service leasing programs and truck rentals for customers in a wide variety of industries. To learn more about PacLease programs contact a local PacLease location or visit www.paclease.com.