Nine tonnes of illegal ivory pulverized by Terex Finlay jaw crusher in Singapore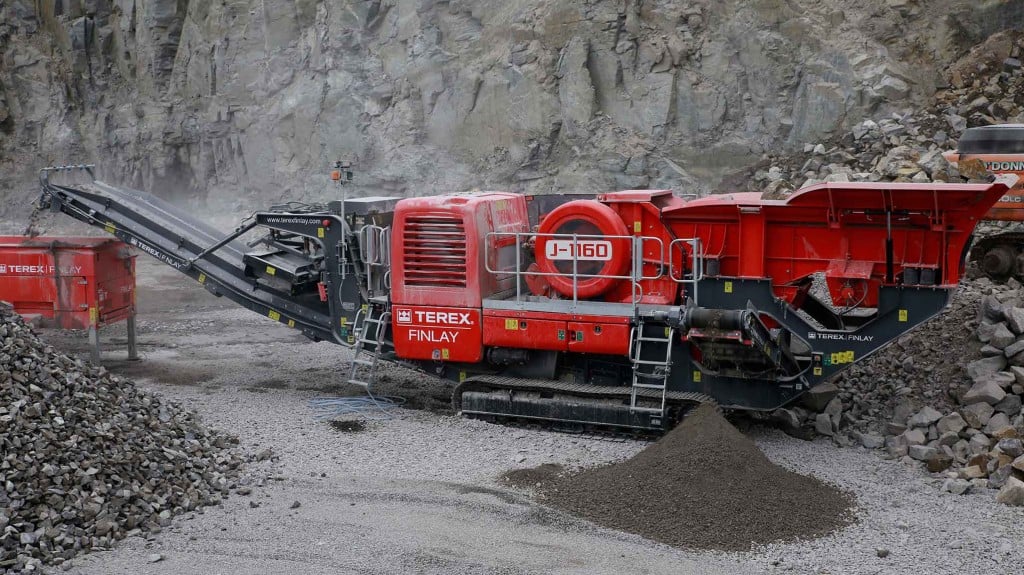 The National Parks Board has begun crushing $18 million worth of illegal ivory, weighing around nine tonnes. This was the largest haul of confiscated tusks destroyed globally since 9.5 tonnes of ivory was crushed in Malaysia in 2016.
According to the World Wide Fund for Nature, wildlife trafficking is the world's fourth largest illegal trade after drugs, human trafficking and counterfeiting. South-east Asia is a hotbed for this trade, with Singapore serving as a major transit hub for illegal items
The ivory destroyed derived from various sources and was seized over the years, including 8.8 tonnes - coming from around 300 elephants - that was confiscated after a check from a container on its way from the Democratic Republic of Congo to Vietnam in July last year. Other sources include an abandoned check-in luggage en route to Cambodia and Laos via Singapore in January 2014, and ivory bracelets and bird cage accessories carried by a traveller in July 2017.
After samples are taken for analysis, the ivory was pulverised by a Terex Finlay J-1160 jaw crusher and then incinerated.
Dr. Adrian Loo, Wildlife Management group director at the National Parks Board, said that aside from the strong message it sends, crushing the ivory prevents it from re-entering the market and helps reduce demand for it.
An estimated 100 African elephants are killed every day by poachers seeking ivory, meat and body parts, leaving only 400,000 remaining, environmentalists estimate. A large chunk of the demand for ivory comes from Asian countries such as China and Vietnam, where it is turned into jewels and ornaments.
Julian Fegan, Terex Finlay Sales Director, said, "We are glad that our machine was able to play its part in the destruction of this contraband and play a part in encouraging the end of this illegal trade and poaching of elephants. I would like to commend and thank our local dealer, BONCO Ent Pte Ltd, who helped NParks crush the haul of ivory."
Company info
Related products