Next generation Case telematics platform more intuitive and easier to use
SiteWatch gets new web portal, easier navigation, more data breakdown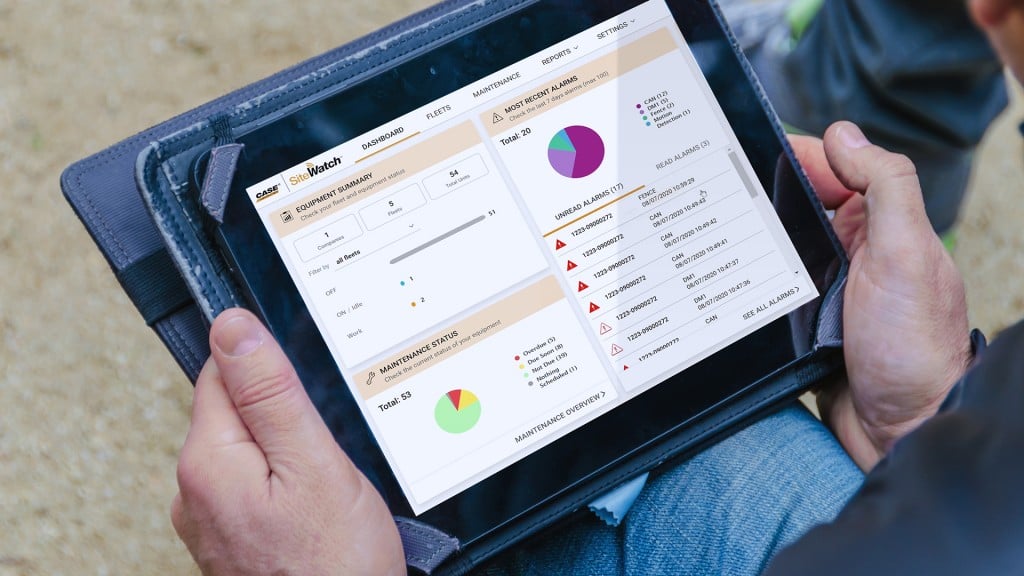 Case equipment owners have been able to take advantage of the SiteWatch telematics platform on their machines since its introduction in 2013. Now, a new generation of SiteWatch is bringing easier navigation and more intuitive operation to help users gather and use data about their operations faster and more efficiently.
SiteWatch users can benefit from an all-new dashboard that provides easier, more intuitive navigation, as well as more sections that provide overviews of critical data in an easier to track down location that means less time lost searching.
Richie Snyder, Case product marketing manager for construction equipment digital and precision solutions and telematics, walked through the new system during its recent online launch. From the login screen through the various options inside, the new SiteWatch is intended to be easy to move through.
"Whether you're a dealer logging in through the dealer portal or a customer logging in through case.com you will see a new site," Snyder said. "There's a brand-new dashboard and much easier drop-down menus - it's a lot easier to pull some very important information that can improve the intelligence level of your equipment and operation."
The new SiteWatch landing page provides a quick snapshot of a user's fleet, with a brief summary of machines, a maintenance status panel, a search interface that allows for identification of where machines are worldwide, a fuel status chart and, central to the page, a display of the most recent alarms.
Snyder said the maintenance tab provides a quick snapshot of the machines in the user's fleet and offers a pie chart glimpse as to which machines are overdue for maintenance, as well as which tasks are in progress.
"You can also list the machines, get a full view of the engine hours and hours before next service, then show them on the map and can dispatch a service truck," he described.
A variety of reports are available from drop-down menus that make navigation much easier, and the reports are easier to read. In addition, once the user has made a selection of machines to review in a specific timeframe, the system keeps those parameters as the user goes from report to report, rather than needing a restart each time.
Precise information is available in each tab, Snyder pointed out; for example, in the fuel consumption tab SiteWatch can provide a breakdown of what each machine was doing when it was burning fuel. Knowing whether the fuel use came during work or while the machine was idle can be helpful in operator training or to optimize use.
The system can schedule reports based on the user's needs, Snyder pointed out. Users can set the frequency of reports, the type of report needed, and which pieces of equipment should be included.
"The most important part of telematics is who gets the data," he said. "Once we set up a notification group, you can select who gets those emails, and on what basis, weekly or monthly."

The more eyes that an operation can get on its telematics data, the better, Snyder said.
"Any data that you can pull from any kind of telematics is very important for understanding how to better operate your business," he added.
SiteWatch also holds on to that data for up to 18 months, which means users can review machine usage on different jobs and sites, another way to help shape new bids as they come in. In addition, historical data can be invaluable when machines are sold, Snyder noted.
"The information and data you can access through SiteWatch is another verification of how the machine was operated during its life," he said.
The new generation of SiteWatch is standard for three years on all Case heavy equipment with ProCare and on all Case backhoes, and is also available optionally throughout the company's equipment line.
Related Articles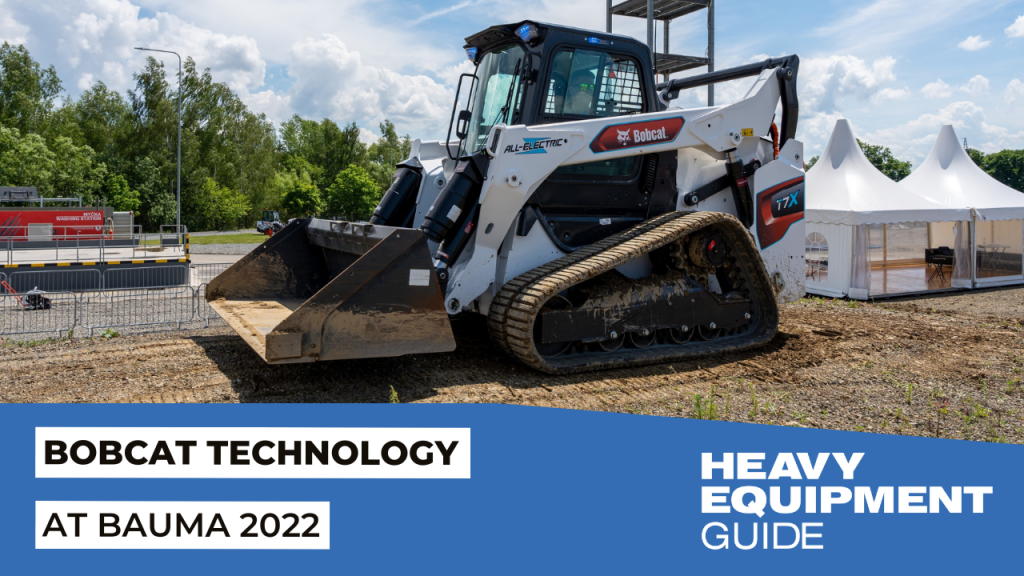 (VIDEO) Bobcat unleashes a wave of new technology at bauma 2022