Safety at centre of all-terrain crane transport pilot for owners and operators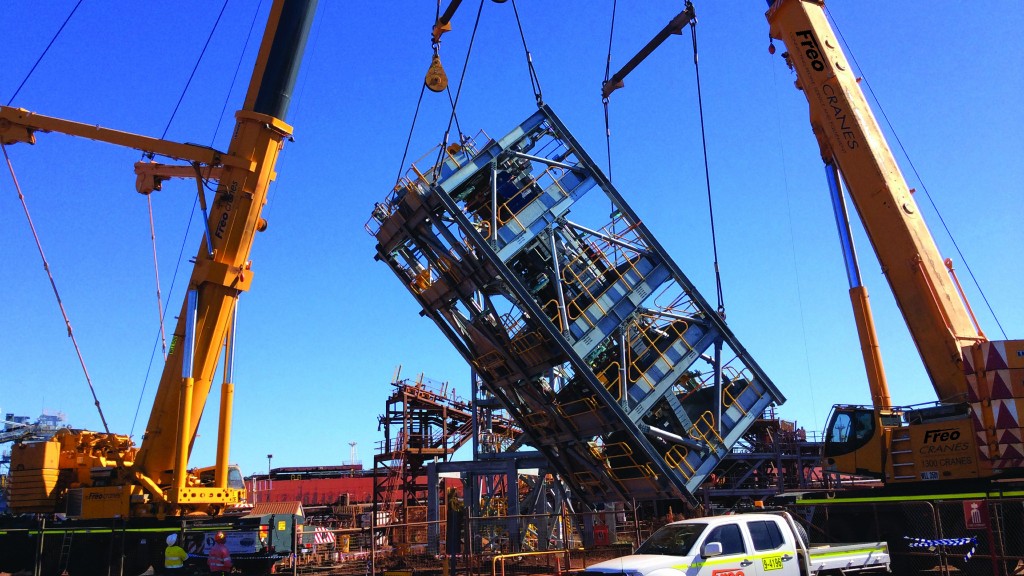 Crane owners are hoping that a two-year pilot project scheduled to begin in Alberta this September will show that there are safer and more efficient ways of transporting all-terrain cranes while also protecting roads from damage.
The Crane Rental Association of Canada-led pilot will take boom dollies out of the crane transport equation for many operators, and data collected by both the government and crane owners through the two years will help form future policy when it comes to crane axle weights in Alberta – and potentially elsewhere.
Jason Dashney, president of Myshak Crane & Rigging in Acheson, AB, and chair of the CRAC's Boom Dolly Advisory Committee, explained that the biggest concern his group has with the continued use of boom dollies focuses on public safety.
"Having a long dolly and a long load creates safety issues when cranes are not designed to take those large dollies," he pointed out.
All-terrain cranes are designed to have the boom settled on the truck facing forward, but to reduce individual axle weights the boom is often rotated 180 degrees and set on the dolly that follows the crane truck. The problems with this system are many, Dashney said.
"By changing the crane from manufacturer specifications it creates a public safety issue," he said. "When you're driving with a boom on a dolly, you have a block hanging at the back - that can create dangerous instances... where a crane could be turning and the swing of the block may hit a vehicle. That can cause injury."
Boom dollies are an expensive, and in many cases nearly unnecessary, addition that crane owners must currently add to their fleet. There are plenty of concerns that must be looked into when they are required.
"Dollies are very expensive, and then you have to prepare the boom as well – there is extra welding and attachments on the boom. Plus it's not just the dolly; it's the electronics, braking applications and safety applications. New hybrid dollies are more advanced – they have ABS, for example, which adds costs," Dashney pointed out.
All that additional equipment and the way in which it is used on the crane – which is not designed for that kind of use – means potential problems for crane owners.
"We have seen premature failure when it comes to drivetrains – there's extra pulling on the drivetrain of the crane, along with turning, and having those forces change causes premature maintenance issues. We're trying to mitigate that."
There's also other labour costs involved, especially during breakup when axle weights have to be reduced even more; then, crews will often take the outrigger boxes off their cranes to meet lower road weights.
"There's a bigger issue beyond dollies – it's the overall weight of the crane," Dashney pointed out.
The CRAC is hoping that through the two-year pilot with Alberta the data will show that damage to infrastructure is minimal – and less than that caused by some vehicles that already travel the province's roads, such as cement mixers, farm vehicles and fire trucks. Both the province and owners expect to gather information on effects to infrastructure, amount of time all-terrain cranes spend on the road, and several other parameters still to be defined.
"Having a fresh look at this and being given the opportunity in Alberta to really find out if there are any issues with this will then open the door to the rest of Canada, and simultaneously open the door to the United States market to show them what can and should be done," Dashney said.
The CRAC will host a webinar on Wednesday, August 12, to discuss the opportunity for CRAC members to participate in the pilot project. For more information, visit their website, crac-aclg.ca.
Related Articles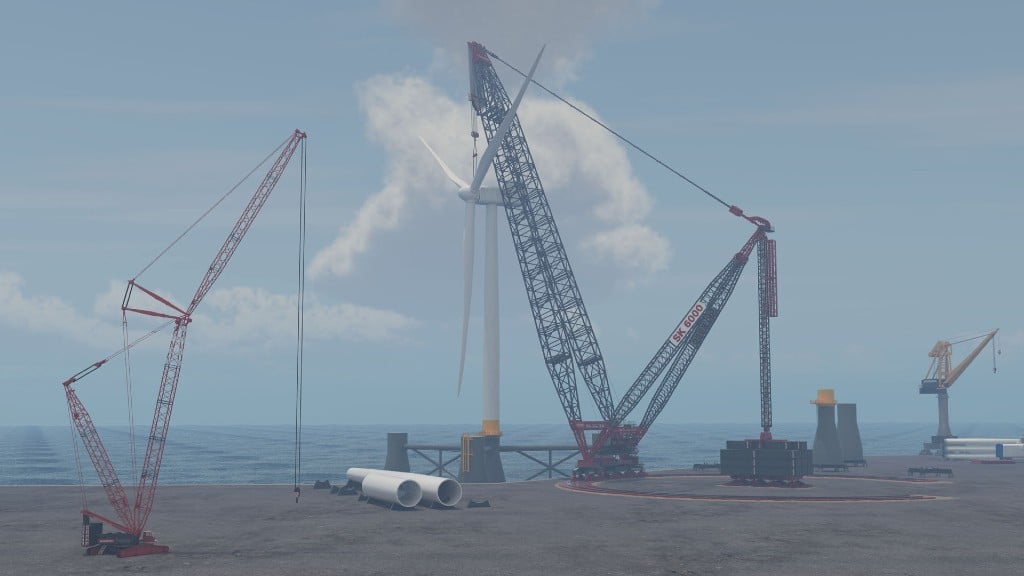 Mammoet to begin production of long lead time ring crane components in third quarter of 2022