Online auctions drive Ritchie Bros. to near flat second quarter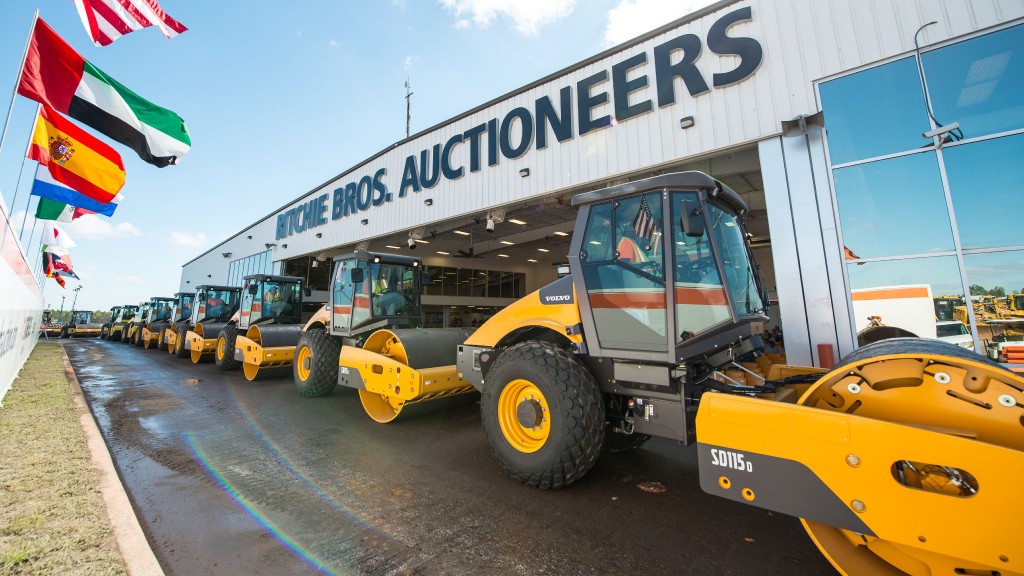 Growing interest in online auctions during the coronavirus pandemic helped Ritchie Bros. maintain its financial stance during the second quarter of 2020 with only a slight dip in revenue.
The auction company switched its offerings to entirely online thanks to the COVID-19 lockdowns, and thanks to that flexibility saw its total revenue slip just one percent compared with 2019 results, to $389.1 million. Service revenue was $234.1 million, which was flat compared to the previous year, while inventory sales revenue slid two percent to $154.9 million.
"I am proud to see the resilience, creativity and resolve demonstrated by our employees and customers. It is their perseverance and professionalism that has driven our strong second quarter results as we pivoted to 100% online auctions," said Ann Fandozzi, Chief Executive Officer of Ritchie Bros. "We are encouraged by the strength of our business performance and the momentum we have exiting the second quarter. Our leading platform, global reach and the investments we've made in digital have served us well through these uncertain times. Market conditions continue to be strong and we remain focused on our priorities of maintaining the health and safety of our employees and customers, providing our customer with exceptional service, and preserving our strong financial position to the benefit of our shareholders."
Ritchie Bros. used its platform of auction technology solutions and online auction capabilities to drive its performance in the second quarter. Its IronPlanet weekly featured online auction, online Marketplace-E and GovPlanet online auctions were key, and the company transitioned all of its live on-site industrial auctions to online bidding.
Through the first six months of 2020 Ritchie Bros. is showing a five percent slip in total revenue from the previous year.