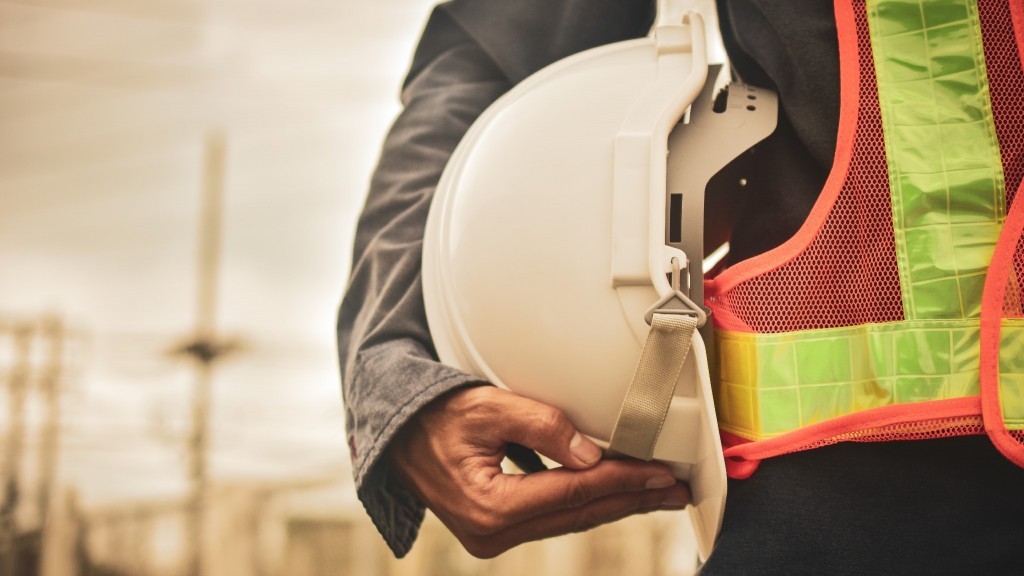 When you think of jobsite risks, environmental factors are typically the first to come to mind: risk of falls, materials that need to be handled with care, poor visibility, and so on. Invisible hazards, however, tend to be overlooked - mental health is an equally important element of workplace safety that needs to be addressed.
According to the U.S. Centers for Disease Control and Prevention, not only does the construction industry have one of the highest suicide rates out of all occupations, but workers who are struggling with depression and anxiety are also more likely to be involved in incidents that harm themselves or others. The "tough guy" image that is synonymous with the construction industry often exacerbates the stigma surrounding mental health. To help combat this, employers need to build a supportive culture around mental health in the workplace and move away from disciplinary action.
A study conducted by MATES in Construction shows that 1 in 5 construction workers suffer from mental illness, which can be brought on by many factors that are common within the industry, such as seasonal work and possible layoffs, a highly competitive "macho" culture, the expectation of working long hours and overtime, physical exhaustion, and workplace injuries that can lead to chronic pain or cause negative psychological effects. Due to this, suicide rates in the construction industry are three times higher than the national average in both Canada and the US, according to Centers for Disease Control and Prevention. This sobering statistic means that suicide kills more construction workers than falls every year.
To bring attention to these risk factors in the industry, Caterpillar recently held a webinar featuring Michelle Walker from Construction Alliance for Suicide Prevention and Dr. John Pompe, global manager, EAP and Employee Health Programs for Caterpillar to discuss warning signs, actions companies can take, and how to combat the stigma that surrounds mental health.
"The brain is a part of our body and should be treated with the same attention as any other part of our body," says Walker. "So I give the example of if you're out on the jobsite, somebody wouldn't hesitate to say, 'Hey, I've got this spot on my arm, what do you think?' And their coworker would say, 'Oh yeah, that looks weird. You should really go to the dermatologist' and nobody would feel awkward having that conversation. Well, let's start talking about mental health issues in the same way. We shouldn't feel any different about saying, 'Hey, I'm really going into a funk. I just can't get out of it. I'm not sleeping well,' or whatever it is, and start trying to have those conversations."
A big deterrent when it comes to seeking help for mental health issues at work is the worry that the employee will be seen as weak and unable to deal with job demands. According to the Canadian Centre for Occupational Health and Safety, only 23 percent of Canadian workers feel comfortable talking to their employers about their mental health, as many fear they will face discrimination as a result.
The "tough guy" image that is so prevalent in the construction industry can make workers reluctant to discuss their feelings due to the risk of being stigmatized.
Despite the bootstrap mentality that we often see, men are not immune from mental health conditions.
"They're less likely to seek help and less likely to vocalize the struggles that they're having. They're also more at risk for high-risk behaviors and suicide," says Walker.
What employers should watch for
According to Dr. Pompe, the following signs may indicate a mental health concern:
What are people telling you? For example, are they telling you that they don't feel good or that they're struggling?
Is there increased absenteeism?
Is there an unexplained productivity or performance decline?
Are they detaching and removing themselves socially, where they were once socially active?
Are they acting more recklessly with either safety issues or the rules and expectations at work?
Creating an open conversation about mental health
Management must take the lead on starting an ongoing conversation about mental health. According to Walker, the first step is a shift in leadership and company culture.
"When you look at those changes that Dr. Pompe discussed - those at-work behaviours - how are we addressing those? And that's where that real cultural leadership shift has to come in. If somebody suddenly has been a really good performer and then their production has decreased, or if they've never had a safety incident and now they've had, you know, two near misses, are those being addressed with disciplinary action, which is just going to increase that level of feeling burdensome, or is the conversation happening? 'Hey, we noticed this change in your behaviour, is something going on that we need to know about? Is something impacting you that we can help you with?'"
Walker also highlights the importance of making the shift away from a disciplinary culture. By considering mental health and suicide risk as part of performance management tactics, this helps push people to get help as opposed to pushing them away and deeper into a sense of despair.
While the culture surrounding mental health has begun to shift, there is still much work to be done. A recent survey from the Advisory, Conciliation and Arbitration Service in the U.K. shows that 64 percent of construction workers want better physical and mental wellbeing support from their employers. This support has begun to show itself in forms such as mental health committees that require only three things: volunteers, quarterly meetings and a budget.
For smaller companies where a dedicated budget is not possible, the Mental Health Commission of Canada has put together some key steps to help build a supportive culture around mental health in the workplace and at home:
Promote mental health across the lifespan in homes, schools, and workplaces, and prevent mental illness and suicide wherever possible.
Foster recovery and well-being for people of all ages living with mental health problems and illnesses, and uphold their rights.
Provide access to the right combination of services, treatments and supports, when and where people need them.
Reduce disparities in risk factors and access to mental health services, and strengthen the response to the needs of diverse communities and Northerners.
Work with First Nations, Inuit, and Métis to address their mental health needs, acknowledging their distinct circumstances, rights and cultures.
Mobilize leadership, improve knowledge, and foster collaboration at all levels.
Empower everybody, not just leaders
According to Dr. Pompe, it's not an issue of whether you should or shouldn't address mental health issues, it's more of an issue of how.
"I really encourage organizations to empower everybody, not just leaders, because, you know, oftentimes it's the coworker that's going to see these things even before a supervisor or job foreman or somebody like that notices. Be able to go and speak to somebody in common language and just ask them, 'Are you okay?'" says Dr. Pompe.
For those looking for somewhere general to start, Walker recommends Americans visit preventconstructionsuicide.com, which provides tools that can help companies build wellness programs.
"There's a mental health screening tool. And again, that is a great way to build mental health literacy. There's templates there for toolbox talks. There's templates for posters that can be hung in the workplace and jobsites. There's templates for wallet cards that talk about the warning signs, and has the suicide prevention lifeline and the crisis textline listed on it."
Canadian workers in crisis can reach out to Crisis Services Canada here or call 833-456-4566. Residents of Quebec can call 866-277-3553.
Related Articles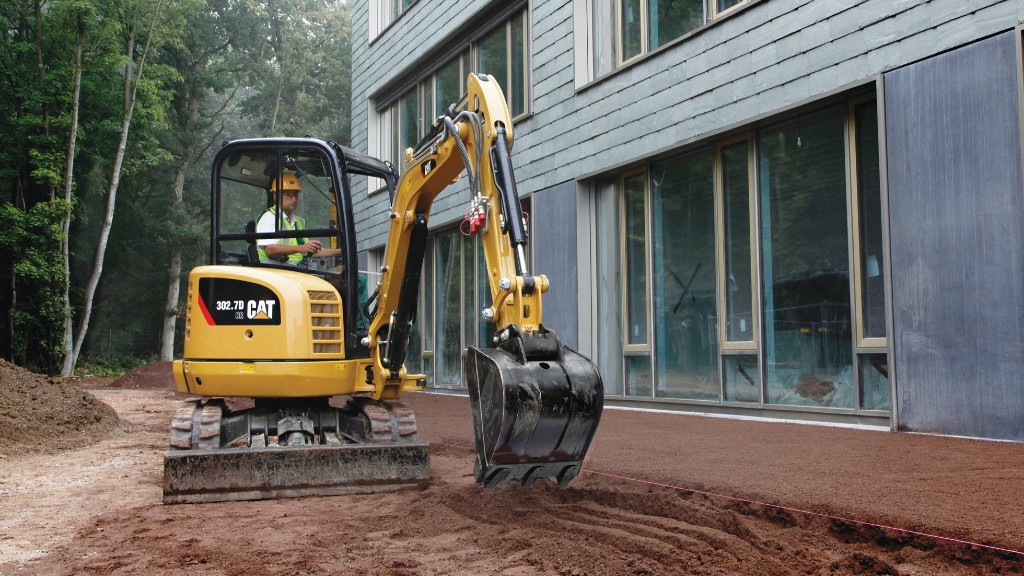 CGA 2022 DIRT report highlights increased excavation-related damage to buried utilities