Cat hydraulic mining shovel bucket with replaceable basket cuts rebuild time, optimizes capacity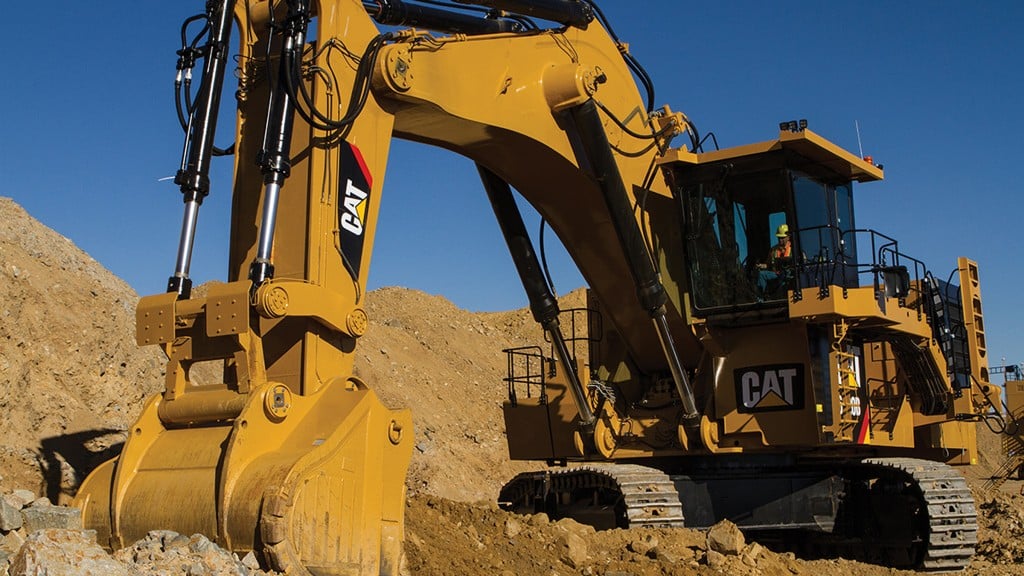 Caterpillar now offers a two-piece bucket for Cat hydraulic mining shovels. The design reduces downtime by limiting refurbishment to the area of the bucket subjected to most of the wear—the basket.
The replaceable basket enables faster, easier and safer rebuilds compared to traditional buckets. In addition, the basket design can evolve with mine site conditions to further reduce downtime and optimize capacity over the life of the bucket.
The durable upper structure of a bucket will host several baskets during its service life, thus the need for optimizing basket replacement. Also, the two-piece bucket is lighter than conventional buckets, yet it features high wear resistance.
The basket is a single piece of structural steel with no liner or wear plates, and the floor and sideplate thickness are optimized for bucket size and anticipated wear rate. The basket is retrofittable onto legacy buckets used in compatible digging conditions.
The two-piece bucket enhances both safety and serviceability. Replacing just the basket requires less gouging, welding, and grinding than buckets protected with wear plates. The single-piece basket design also reduces potential hazards caused by stored energy.
Related Articles
The new Volvo EC950F crawler excavator was made for large haulers. In fact, it can fill our 60-ton A60H haul truck in just four bucket passes with an average cycle time of just over a minute. With the perfect pair from Volvo, you can improve efficiency, burn less fuel and keep your haulers moving.
Watch these two powerful machines load four passes in just over a minute.