Full-size comfort in compact equipment is big draw for operators
Designers bring large machine cab features to smaller equipment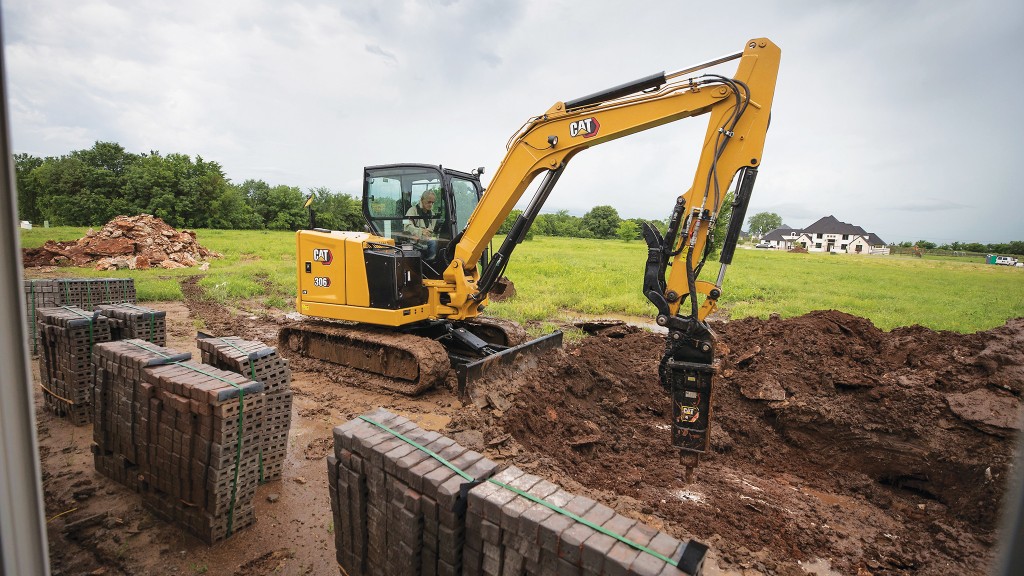 There's no arguing the popularity of compact equipment these days; everyone from landscapers to municipalities can make good use of machines like mini excavators, skid-steer loaders and compact track loaders to improve their operations. As their popularity and usage grows, operators are spending more time in the seat, and asking for more creature comforts on these smaller units.
Manufacturers are moving to meet those requests, working to bring similar features from larger machines in their lines to the smaller counterparts. Caterpillar, for example, has been focusing on improving their micro and mini excavator cabs by focusing on customer needs and wants, from heating and air conditioning to more technology features.
Product application specialist Greg Worley said that buyers of small excavators – and many other types of equipment – are looking for an automotive experience from their work equipment.

"Customers have come to expect a higher level of fit and finish in the cabs of their construction equipment," Worley said. "They want them to mimic their cars and pickup trucks when it comes to the creature comforts. Automotive influences have taken place."

Automotive designers have put great effort into developing car interiors that are spacious, comfortable, quiet and efficient; those factors have been put into play for large machines in recent years, and that trend is now making its way down into the smaller end of the range.

"They need to be quiet and comfortable," Worley described. "The Cat Next Gen sealed and pressurized cab allows for greater cooling and heating. A sealed and pressurized cab also keeps the dust out, which is important when you consider these machines are the office for many people."

Operator comfort has been a key part of the Next Generation line of mini excavators. The most recent in the line, the 306 CR, is in the 6-ton size class but has a cab that mirrors larger machines in its functionality. The sealed cab brings operating noise levels down to 72 dB(A), adding comfort to the operator's day, and features an HVAC system that ensures the operator can find the right comfort level no matter how hot or cold the day is outside.

Cab size and roominess has been given consideration in the design process. D3 series skid-steer and compact track loaders have a wider opening cab door to give operators easier access, and the joystick pods have been changed up to provide additional space between them and improve comfort.
Big machine technology finding a home in smaller units
From a technology perspective, designers are also looking at what has worked in bigger machines and bringing it down to the smaller machines. Colour monitors are one upgrade that mini excavators are being equipped with more often, Worley noted.

"Development of intuitive monitors has changed the way the operator interacts with the machine. Operator settings and pattern changers are in the monitor, along with HVAC and radio controls, and can be accessed at a touch of a button," he pointed out. On the 306 CR the LCD monitor gives the operator the opportunity to review operating details like fuel levels, coolant temperature and hours operated, along with performance and machine adjustments, maintenance and machine monitoring.

Connectivity is also becoming more important to operators, who want to stay in touch while they work. Bluetooth-enabled machines provide the opportunity to connect their phones wirelessly, stream their own music through the onboard sound system, and make hands-free calls as needed.

Controls are becoming more sophisticated in smaller machines as well; for Cat, that means providing an intuitive pattern changer that allows operators to select the control pattern that best suits them with minimal challenge. Next Generation mini and micro excavators allow the operator to change the controls from lever and foot-pedal steering to Cat's Stick Steer system with the push of a button. Operators gain improved control with less effort.

All in all, Worley said, cab design has moved to take into account a need for operators to be comfortable – which leads to contractors keeping good operators in their machines longer.

"Owners and operators want the creature comforts to help them be more productive," he said. "Owners also want their operators to be valued, in order to retain them and to attract new people to the world of construction."
Related Articles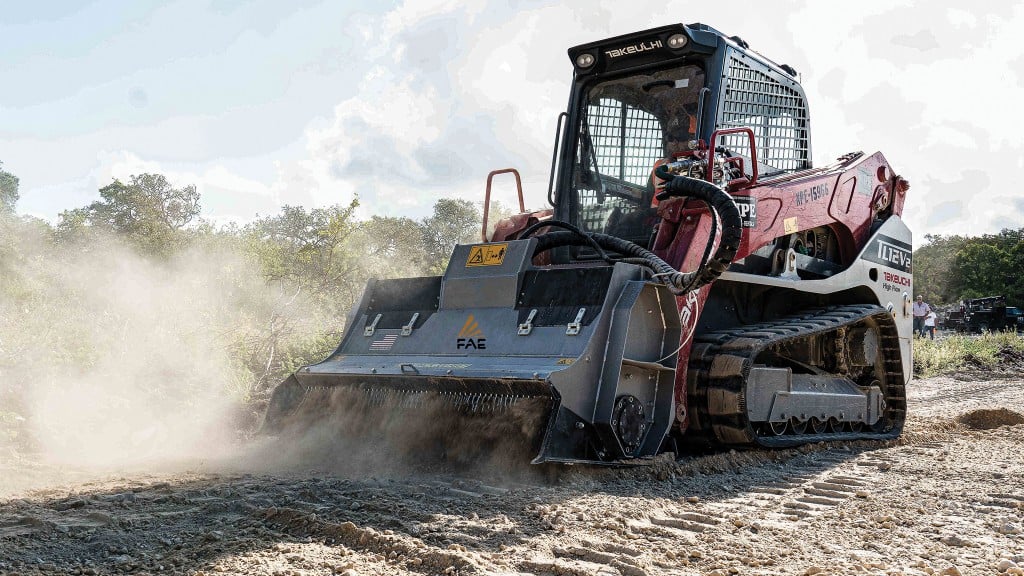 How to turn your CTL into a road base rock crushing machine with one attachment