Remote control, zoning part of efforts to increase crane safety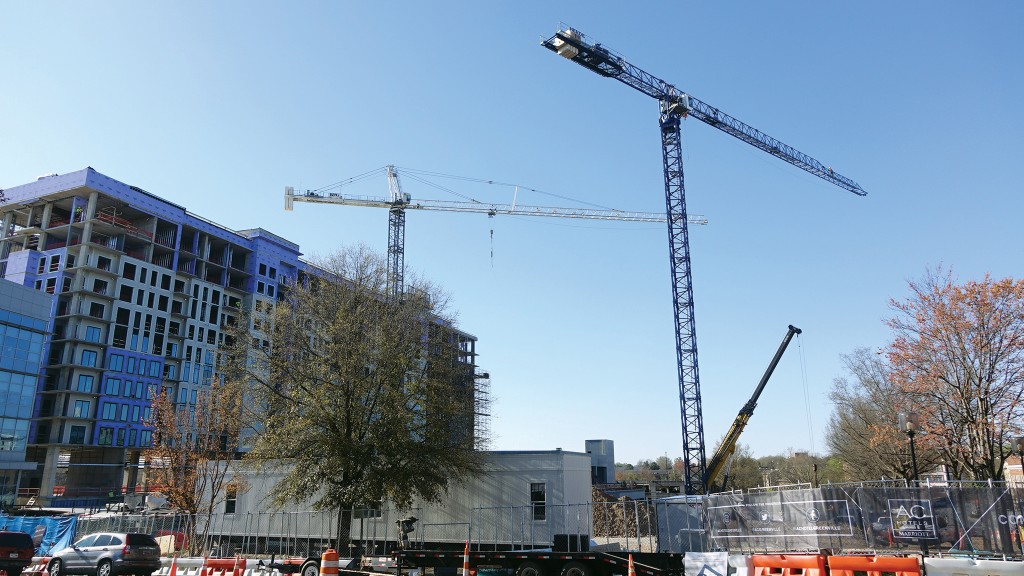 As technology advances steadily in the construction industry, it is bringing new opportunities for improving safety to a range of equipment found on jobsites. That includes cranes, which are steadily moving ahead with improvements that make work safer and easier for operators and the crew working around them.
Remote control, zoning systems and camera systems to improve visibility are several approaches being used to add safety for operators of tower cranes especially, explained Ryan Burton, managing director with Abbotsford, B.C.-based Bigfoot Crane Company and chair of BC Crane Safety. Each of these systems helps improve the safety of these large cranes, a challenge at the best of times.
Ground-level operation with remotes
Bigfoot rents a variety of tower cranes into the busy Lower Mainland construction market, and on most jobs the company renting the machine provides their own operator. In many cases, those operators are working the crane from the ground with remote controls.
"Remote controls have been around for quite a while – you don't have to be in the operator's cab, but instead can be right on the ground or on the floor you're setting the loads on," Burton described. "You don't need a signal person, and you can land the loads just right."

Radio remote controls have become more advanced over time, Burton noted, and today's remotes have a full display available for tracking key crane data. "You can see exactly the capacity of the crane at the exact radius. They have temperature readouts to see if it's too cold to run the crane. They have wind readouts on them so you always know what your wind readings are – basically, it's everything you need to run the crane right at your fingertips anywhere on the jobsite."

Ground operation of a tower crane improves safety in a number of ways, Burton described. "When you're in a tower crane cab, you rely on the rigger who's on a radio – you're trying to decipher what that rigger is saying all the time, but there's lots of noise, pounding, banging and jackhammering all coming through the speaker," he said. "It's really difficult to hear what they're saying. When the operator's on the ground, he can see exactly what he's picking up and what he's dropping down."
Electronics protect multiple cranes
Another growing area of technology involves tracking the way in which cranes can operate on increasingly busy jobsites. Electronic zoning systems are used to essentially geofence cranes and keep them from moving into areas that could be dangerous.

"These systems are installed on the tower cranes, and these limit the crane from going into dangerous areas. So, if you have power lines on the jobsite, you can work the crane anywhere, but if you go into the area where the power lines are it will limit the swing, the trolley and the hoist so you can not come into contact with those wires," Burton said. "Those have come on really strong in the last two years."

Bigfoot has seen a dramatic reduction in the number of high-voltage power line contacts using these systems, which also tie into anti-collision systems that protect against conflict between multiple cranes, Burton described.

"This allows the cranes to actually talk to one another – each crane knows where the other one is at any given time, and it knows if there's a possible collision. It will slow the crane down or stop the operator from going into a dangerous area," he said.

Burton said that of the roughly 100 jobs Bigfoot's cranes do in a year, it used to experience four or five collisions between machines. That doesn't sound like much, but when it involves two crane jibs or load lines being caught up with one another it can be very hazardous.

"You have stuff falling from the sky at that point. You don't want that," Burton said.
Connectivity and cameras add to safety
Growing connectivity on jobsites has led to another innovation that Bigfoot has adopted, allowing everyone on a jobsite to check wind speeds for safe operations. Anemometers are attached to the cranes magnetically wherever they're needed, and connect by Bluetooth to mobile devices.
"Everyone, the safety officer, the site superintendent and everyone else know if people are working in dangerous situations as far as wind speeds. A lot of times there's a lot of equipment working on a site, and it's all got to be managed in certain wind speeds," Burton described.

Cameras are being installed more frequently on tower cranes to allow for greater visibility when operators are in the cab.

"There are cameras that go on the crane hook blocks - these really help the operators in the cab," Burton said. "People that are working in the blind have been helped a lot by those.

These and other advances in technology around crane operation are an ideal way to improve working conditions on busy jobsites, Burton affirmed. "It helps us out a lot. The safer that we can make operators and people on these sites with technology, the better, and the better the condition our equipment comes home in."
Related Articles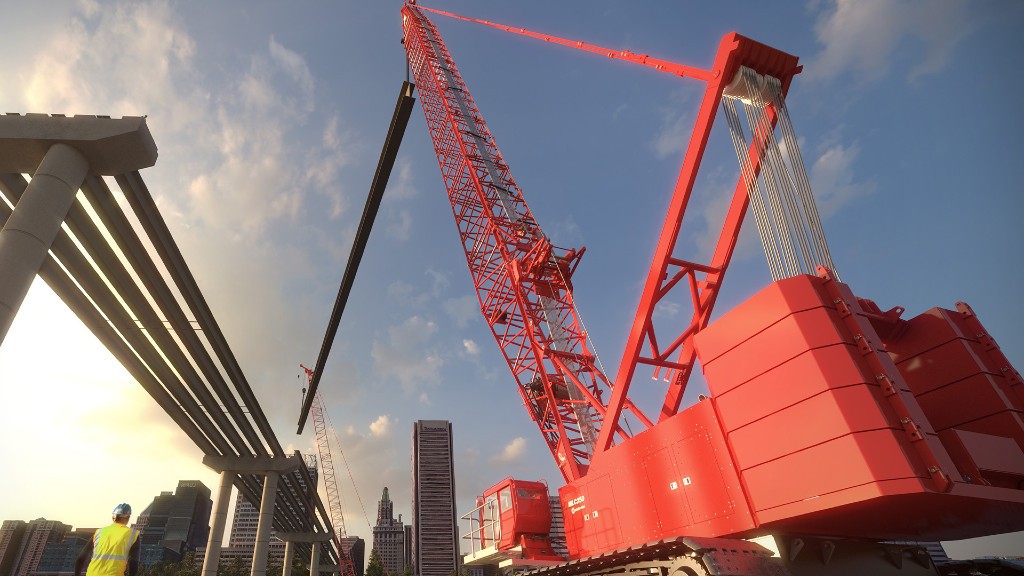 (VIDEO) Manitowoc lattice boom crawler crane updates feature open-loop hydraulics and increased serviceability