John Deere adds E-Series cold planer attachments to lineup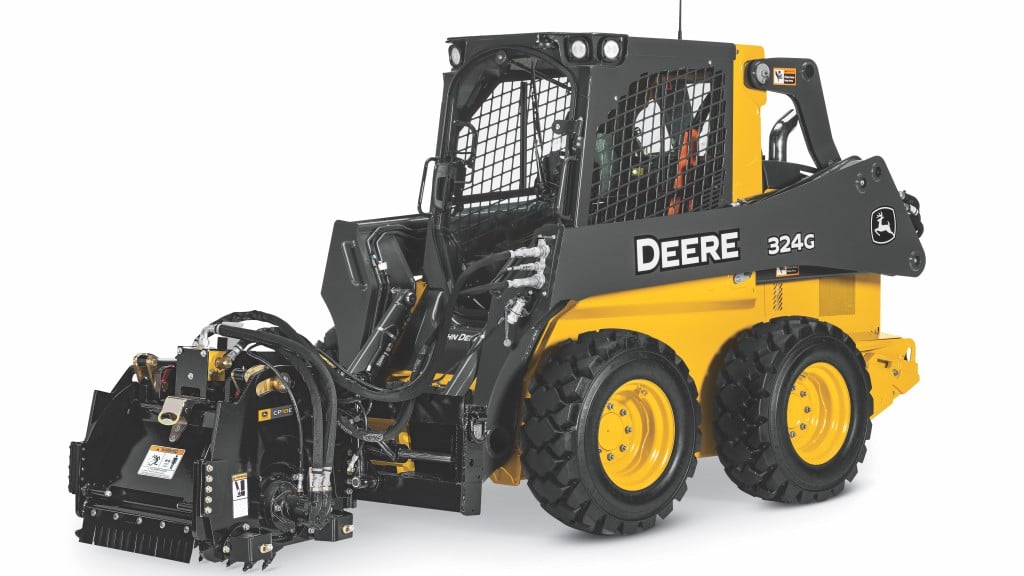 Expanding on its lineup of attachments, John Deere unveiled its new CP18E, CP24E and CP30E cold planers.
The new attachments offerings help operators who work on street repairs, leveling uneven pavement, texturing pavement and cleaning around larger milling machines. The CP18E, CP24E and CP30E are compatible with John Deere skid steers and compact track loaders, as well as equipment offered by competitors.
The CP18E, CP24E and CP30E cold planer attachments are equipped with a heavy-duty planetary drive system that delivers high torque speed for demanding jobs. The planetary drive system is a wheel drive, which allows the operator to remove the side plate when the attachment works next to a curb, making it ideal for use in tight spaces. Through complete in-cab controls, operators can easily maneuver the cold planer depth, tilt and side shift to increase overall productivity. With rear spoil clearance that reaches up to 9 inches (229 mm), operators can be more productive on the job by minimizing material that is pushed back into the cut.
Operators can expect an increase in uptime with the visible case pressure reservoir that was added to the three models to provide a visual indicator of high case pressure. If there is high case pressure, the reservoir will fill with oil and will give an indication to shut down the system so operators can spend less time waiting for maintenance and more time working. Additionally, the case pressure reservoir helps reduce contamination to the machine's hydraulic system to maintain machine health and longevity overall.