Liebherr releases first telescopic wheel loader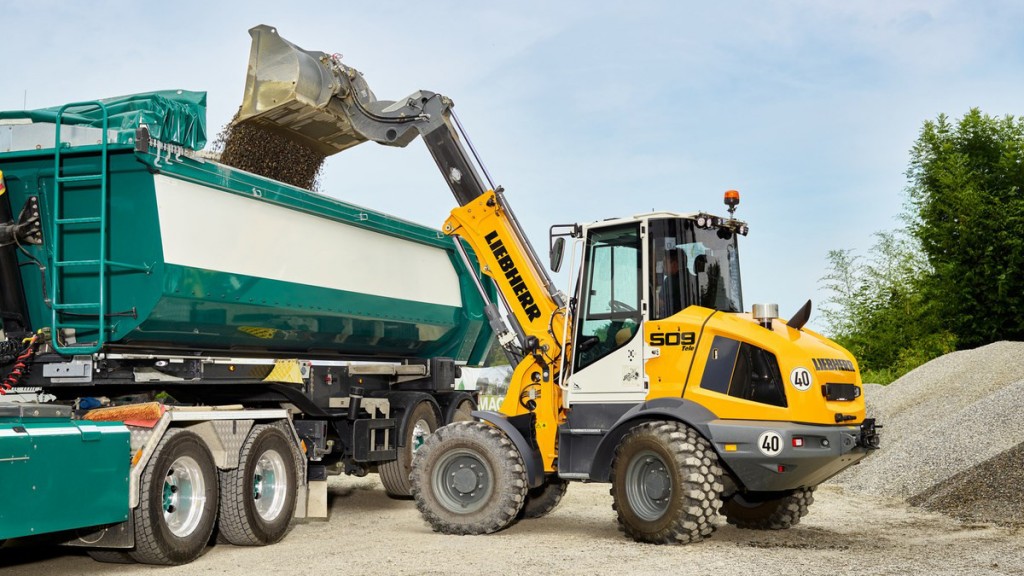 The new Liebherr L 509 Tele telescopic wheel loader combines the lift height and reach of a regular telescopic loader with the productive material handling capacity of a classic wheel loader, combining the benefits of two machine types in a single product.
Developed on the basis of the Speeder L 509 stereoloader, this new telescopic wheel loader retains the proven stereo steering and can reach a top speed of 38 km/h as standard due to the hydrostatic travel drive.
Instead of classic wheel loader lift arms, the new L 509 Tele has an extendable telescopic lift arm which can lift to a height of 4.8 m with a fork attachment. Thanks to the integrated z-bar kinematics the telescopic lift arm enables the operator to load containers and trucks at great heights or stack loading material. When working with a fork attachment, no manual readjustment is necessary due to the optimized parallel movement during fork operation.
More from Earthmoving
A bottleneck of haulers waiting to be loaded is inefficient. Idle machines burn unnecessary fuel, increase maintenance costs and decrease resale values when you're ready to trade them in.
When you pair the new Volvo EC950F crawler excavator and A60H articulated hauler, you can load trucks faster. The EC950F can utilize a 10-yard bucket to fill a 60-ton capacity A60H in only four passes — reducing passes lowers fuel consumption and drastically speeds up cycle times to keep your haulers moving. See how the massive EC950F and A60H improve cycle times and more to boost your profitability.