R&D Crane expands fleet with all-terrain crane to meet growing market demand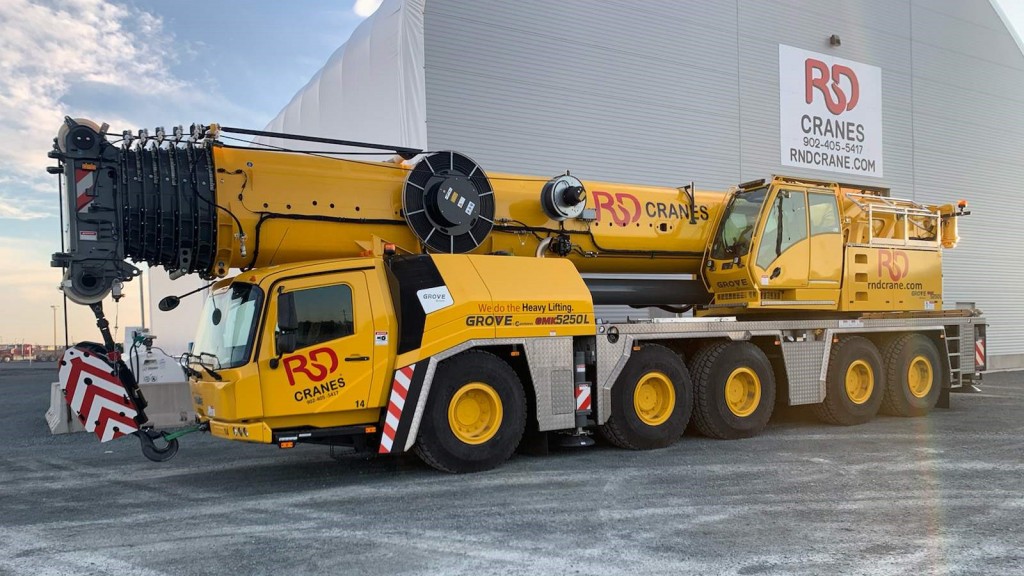 R&D Crane has expanded their extensive fleet with the purchase of a new Grove GMK5250L.
The addition of the 300 USt (250 t) all-terrain crane was fueled by increased demand in the market, especially in R&D Crane's primary fields of focus, which includes bridge and structural erection, tilt-up building panel erection and industrial mechanical machinery installation.
They have purchased various Grove cranes including Grove GMK6400, TMS9000E, TMS9000-2 and GRT880 units. The most recent addition, the brand new GMK5250L all-terrain crane was designed with advancements focusing on enhancing job site versatility, lowering operating costs and increasing return on investment.
The GMK5250L was received in May of this year and its inaugural job was just one week later erecting the William Trail Bridge in Waverly, Nova Scotia. The crane is designed with a 230 ft (70 m) MEGAFORM main boom manufactured with the Twin-Lock boom pinning system, ensuring that the boom is among the most stable on the market.
The machine's dimensions allow for roadability while providing a stronger reach and load chart than many fixed-axle cranes in its class. Other new advancements include Manitowoc's Crane Control System (CCS) and the VIAB Turbo clutch module, which was designed to improve fuel economy and increase maneuverability.
"Due to increased demand in the market, coupled with many upcoming bridge erection jobs, the new GMK5250L was an essential purchase to continue with the work that we do. The decision to purchase the Grove GMK5250L comes down to our comfort with the Grove/Manitowoc product lines, our 25 year relationship with Shawmut Equipment and their professional team of technicians that provide the customer service and support we need," said Aaron Harvey, general manager of R&D Crane.
Company info
Related products
Related Articles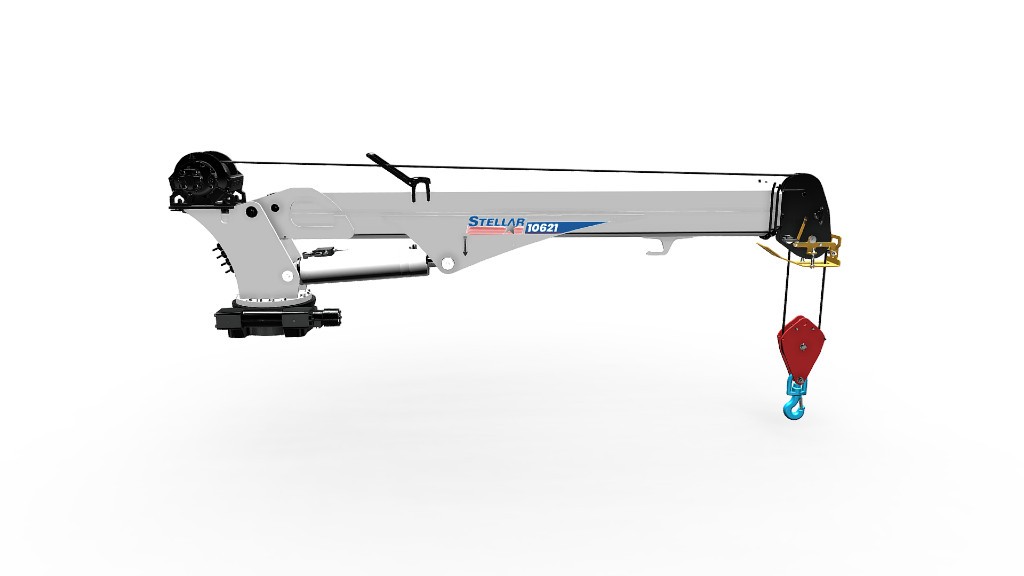 Six new Stellar telescopic service cranes feature redesigned booms and radio remote controls