Value of Canadian industrial permits jumped 57% in May 2020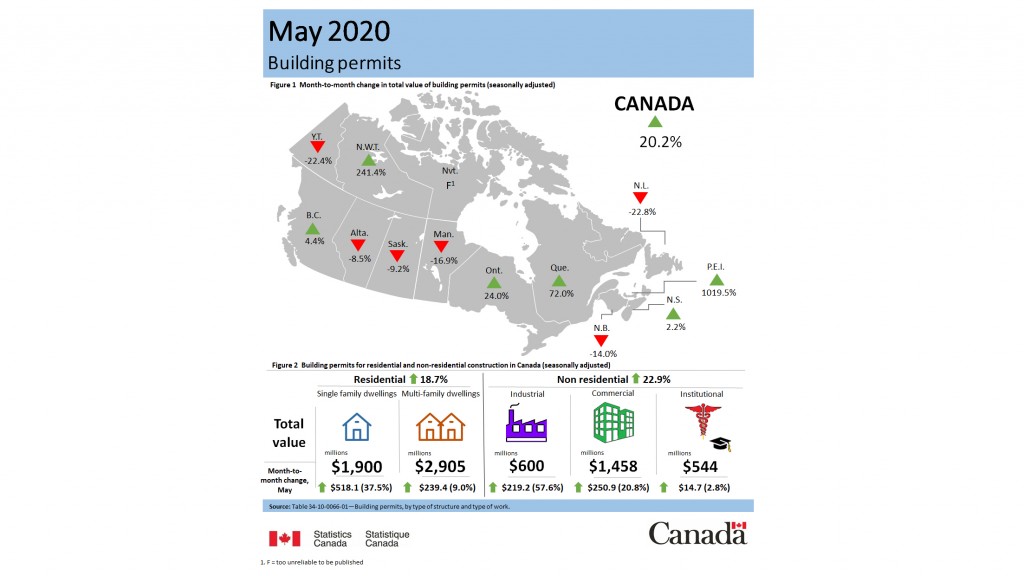 The total value of building permits issued by Canadian municipalities in May bounced back 20.2% to $7.4 billion, following declines of 13.4% in March and 15.4% in April.
This was the largest percentage increase since March 2009, and it coincided with the relaxing of COVID-19 construction restrictions in Ontario, Quebec and Prince Edward Island. The May level is still 20.4% below the last peak observed in January 2020.
Reflecting policy changes, the largest increases in the value of permits were in Quebec (+72.0%) and Ontario (+24.0%). Prince Edward Island posted the largest gain in the value of permits among the Atlantic provinces and the largest percentage increase across the country (+1,019.5%), following a drastic 87.6% drop in April.
Non-residential permits increase
The value of commercial permits was up 20.8% to $1.5 billion in May, with the largest increases reported in Ontario (+26.3%) and Quebec (+147.8%).
Industrial permits jumped 57.6% to $600 million, following a substantial decrease in April. This increase was largely driven by a permit for a Molson brewery in the CMA of Montréal.
Institutional permits posted their first gain for 2020, increasing 2.8% to $544 million. Permits for postsecondary institutions led the increase.
Single-family permits post record gain
The total value of residential permits was up in six provinces in May, increasing 18.7% to $4.8 billion nationally. The largest increase was in Quebec, up 53.4% for the month. On April 20, Quebec reopened residential construction to be delivered by July 31; the remainder of the construction sector was reopened on May 11.
The vast majority of residential gains were attributable to increases in the value of permits for single-family homes, which rose by a record $518 million (+37.5%), following a drop of 34.6% in April. Seven provinces reported gains, led by Ontario and Quebec.
The value of permits for multi-family dwellings increased 9.0% to $2.9 billion, driven by projects in the Montréal and Vancouver census metropolitan areas (CMAs).
Company info
Related Articles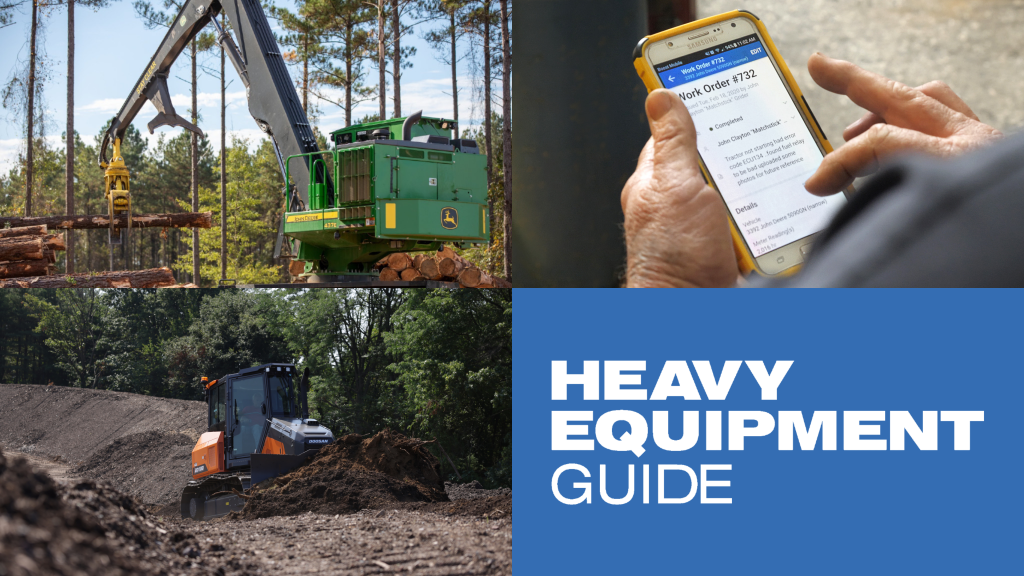 Weekly recap: John Deere updates knuckleboom loaders, 2022 rental revenue projected to reach $55.9 billion, and more