Bobcat mini track loader features redesigned, maintenance-free undercarriage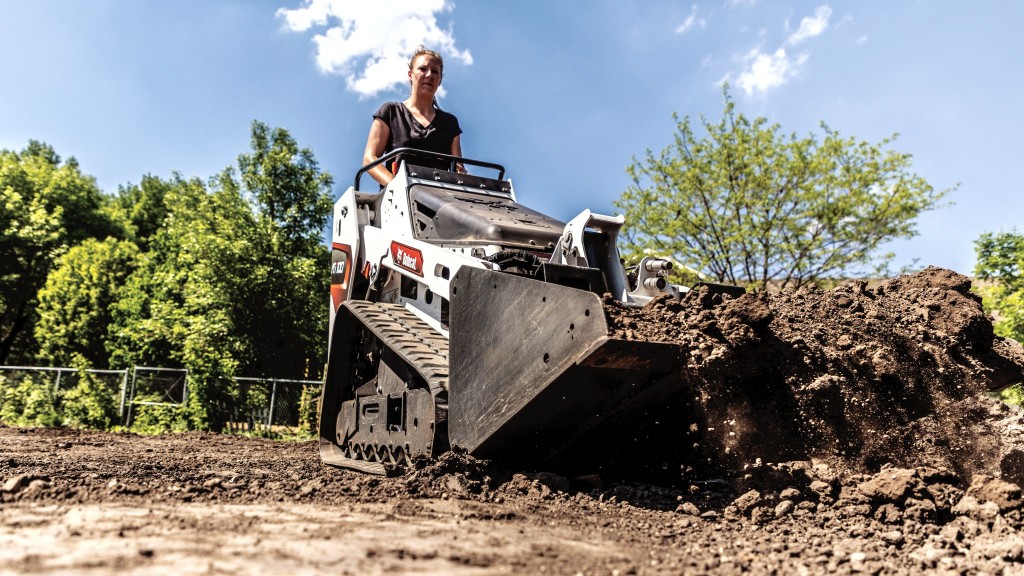 Bobcat's MT100 mini track loader is an ideal alternative to manual labour and wheelbarrows for digging, trenching, backfilling and moving material on small jobsites where larger equipment won't fit. Rated operating capacity is 1,000 pounds and removable counterweights are standard.
On the MT100's new, more durable undercarriage the rollers are permanently sealed and constantly bathed in oil for permanent lubrication that requires no daily maintenance. The surfaces of rollers and idlers are heat treated to minimize wear and tear of typical use.
Two attachment interfaces are available, including the Bob-Tach system Bobcat Common Industry Interface design, and there are two track options available: standard narrow tracks keep the machine's width to 36 inches and ground pressure is 5.25 psi; the wide track option decreases ground pressure to 3.97 psi and increases machine width to 41 inches.