Sarens Canada strengthens fleet with three new National Crane boom trucks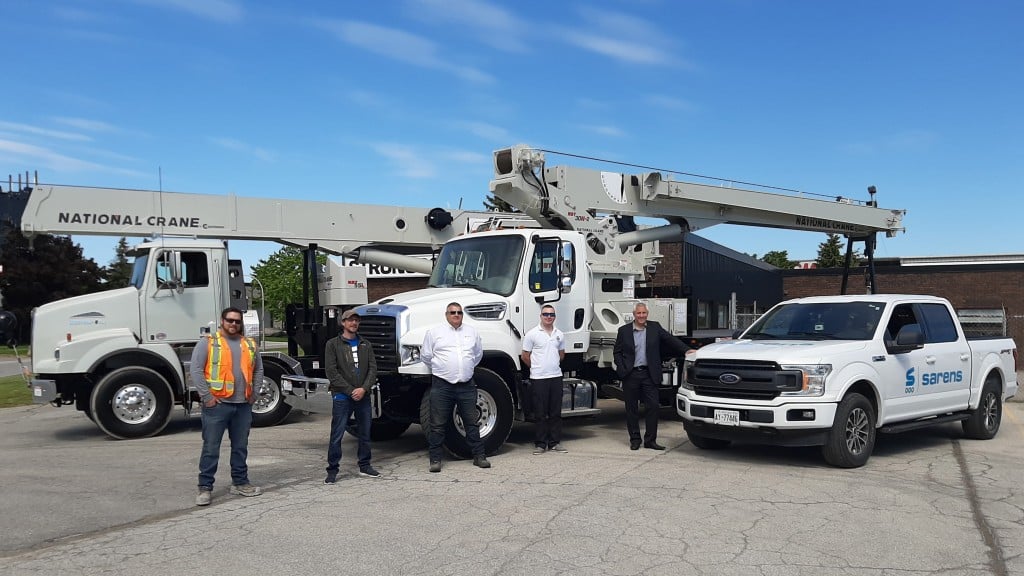 Sarens Canada has added three National Crane boom trucks to its fleet, further strengthening its repertoire of durable truck-mounted cranes that serve Canada and beyond.
"We'd like to thank Lee Rowe and his team at Sarens Canada for the recent acquisition of two new National Crane NBT30H-2s (30 USt capacity) and a new long-reach NBT55L (55 USt capacity)," said Chris Gray, territory manager at Strongco, which supplied the boom trucks to Sarens Canada at the handover ceremony in early June. "We look forward to supporting Sarens Canada as they continue to grow in the country and other regions."
Company info
Related products