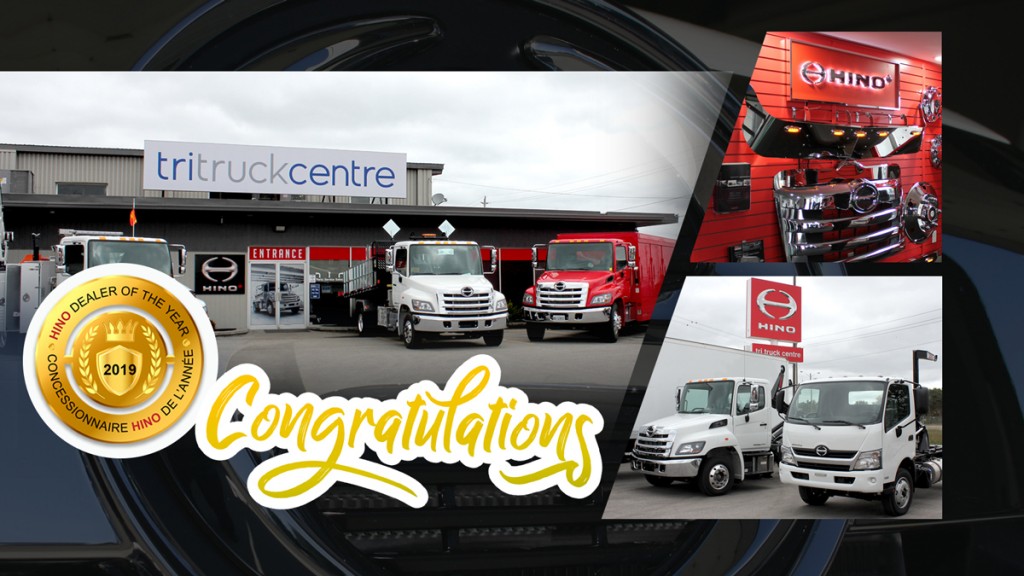 The 2019 Hino Motors Canada Dealer of the Year has been awarded to Tri Truck Centre of Barrie, Ontario.
With over 30 years as a long-standing Hino Dealership, Tri Truck is not new to this prominent award. They have been awarded this honour in 2014, 2015, 2016 and 2017.
HMC's annual dealer evaluation is a comprehensive measure of Hino's Dealership network which includes the Sales Management, Service Support, Parts Performance and Overall Facility.
Adding to its accolades, the second and third place winners are as follows:
2nd Place - Laval Hino of Laval, QC
3rd Place - Hino Drummondville of Drummondville, QC