Vintage photos showcase 75 years of Weldco equipment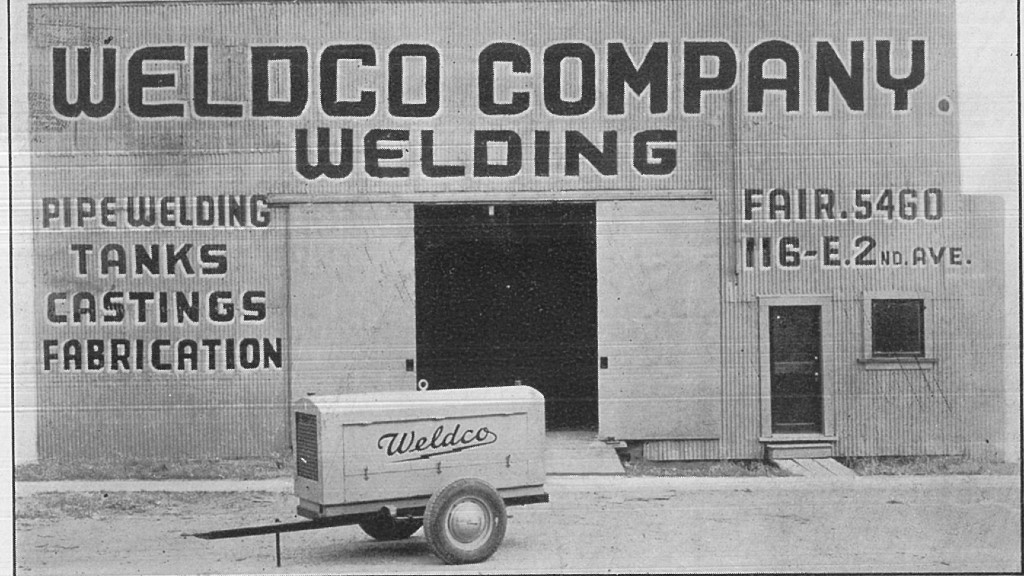 Weldco-Beales manufactures and specializes in heavy equipment attachments for OEM's dedicated to servicing the construction, forestry, mining, scrap recycling, road maintenance and resource industries.
In 1945, Gordon Reelie founded Weldco in post-war Vancouver, BC, on a prime downtown spot on 2nd Avenue. From a humble welding shop whose name said it all (welding + company = Weldco) came the corporation we know today that designs and manufactures specialized heavy equipment attachments for both manufacturers and dealers.
Weldco expanded to Edmonton, AB, in the early 1970s, and in the 1980s, officially named Edmonton as its head office. The Vancouver operation eventually moved to Langley, BC, in 1991, and the next expansion was in Barrie, ON in 2006.
Although the company's roots were set in the growing forestry sector of British Columbia, it began to offer heavy equipment dealers specialized attachments in the construction, resource, mining, scrap recycling and road maintenance industries, spanning across North American, Europe, Asia and South America.
Weldco is the only Canadian manufacturer of truck-mounted cranes, competing with some of the largest crane manufacturers in the world while earning market share leadership in Western Canada. In particular, Weldco is known for its Hydra-Lift truck-mounted cranes which feature significant lift strength with capacities ranging from 30,000 lbs to 82,000 lbs.
Weldco aims to make a difference in the communities it serves and supports many organizations including: the United Way, NAIT, the Canadian Centre for Welding & Joining, YMCA, Big Brothers Big Sisters of Canada, Cystic Fibrosis Canada, CURE Foundation, Prostate Cancer Canada, Children's Aid Society, local Food Banks, and The Terry Fox Foundation.
In addition to being ISO 9001:2015 certified in the Edmonton branch, Weldco's management team is committed to best practices to protect its staff and customers.
Weldco aims to build a culture that empowers its team and focuses on results. This culture is rooted in safety, and each team member challenges each other to be better, knowing that everyone plays a critical role in the future success of Weldco regardless of position or title. Understanding the needs of customers and the values of the team have been the key to Weldco's 75 years of success.