Shredder is first offering from new McCloskey Recycling Division
The VTS95 tracked primary shredder is capable of effectively shredding virtually any type of material from solid waste, industrial and commercial waste to bulk waste
McCloskey International has expanded its mobile solutions with a new product range - shredders. The new McCloskey VTS95 is the first product to makes its debut for the new Recycling Division.
Designed for maximum performance and high productivity, the VTS95 tracked primary shredder is capable of effectively shredding virtually any type of material from solid waste, industrial and commercial waste to bulk waste. The VTS95 is designed to meet the requirements for plants in which the incoming materials vary greatly in terms of size, composition, and difficulty to shred.
The interaction between the rotating knives on the dual shafts runs asynchronously in both directions, ensuring the input material is constantly moving to prevent bridging and maximizing shredding efficiency.
The new McCloskey VTS95 provides choice and flexibility to meet customers' expectations. Using precision engineering to produce quality machinery, the VTS95 Track Shredder features:
Aggressive 8 knife Samurai, heavy duty cutting table
Multiple shredding programs
Shredding in both directions with full torque
CAT C15 403 KW (540HP) Stage V/Tier 4F
Fuel efficient hydraulics system
Anti Jam System
Double hydrostatic drive transmission
Access ladder mounted at the front of the Cutting table
Bi-directional shredding with maximum shredding yield.
The McCloskey engineering team has extensive experience in the design, manufacture, operation and maintenance of products and as such ensure each is suited to the application and requirements of its customers.
Related Articles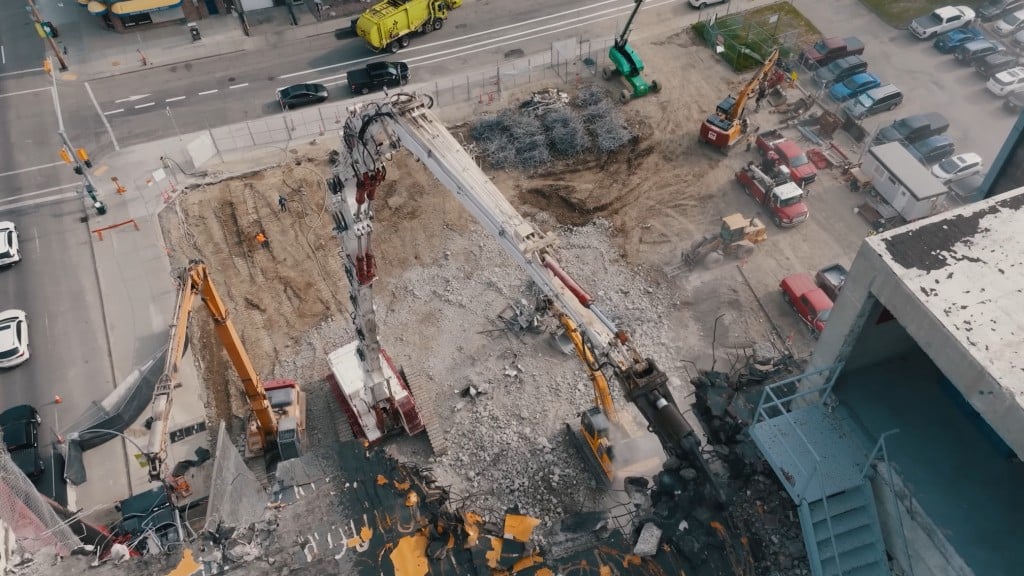 (VIDEO) Priestly Demolition takes down 10-storey Calgary building with colossal KOBELCO excavator