DSC Dredge launches dredge production smartphone app
The DSC DredgeMaster Suite app has been developed entirely in-house as a collaborative father-son effort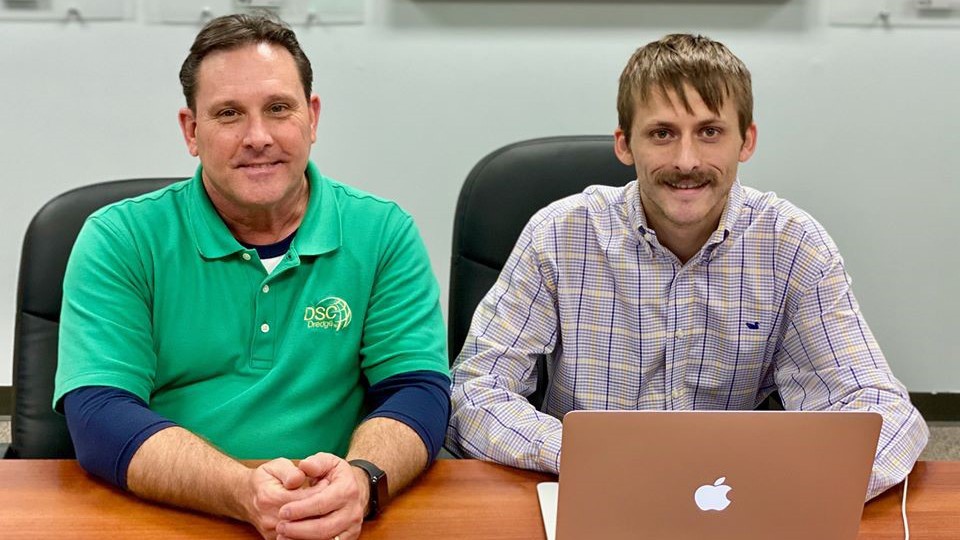 DSC Dredge launched its new app for iOS mobile devices - the DredgeMaster Suite. This addition to DSC's technology suite illustrates the company's initiative in building a comprehensive experience for dredge owners and operators.
For over fifty years, and across three generations, the Wetta family has remained in the dredging industry in terms of designing and manufacturing dredge equipment. With each generation introducing new and innovative opportunities to better serve this unique community, DSC has continued to grow when it comes to addressing the technology gaps experienced by the dredging industry.
"We get dozens of requests to do dredge evaluations on a weekly basis," said William "Bill" J. Wetta, SVP and Chief Technology Officer. "For years we have tried to figure out a way to allow customers to have access to this information themselves without giving away all of our trade secrets. From this desire to better serve our customers, the concept of the DSC DredgeMaster Suite app was born."
The first comprehensive solution of its kind, the DSC DredgeMaster Suite app has been developed entirely in-house as a collaborative father-son effort. Bill's youngest son, Nick Wetta, has spent the past two years working tirelessly to bring this concept to life.
The app will allow dredge owners and operators to take better control of their operations. "As time evolves, it is important to remember that it is not that we live in technology but that we use technology daily and the dredging industry should be no different", stated Nick (official creator of the DSC DredgeMaster Suite app).
The digital tool is a comprehensive production toolbox that provides users with benchmarking data, operational information and "what-if" options at their fingertips. When paired with DSC's Dredge Rx system, it becomes part of a complete maintenance solution that allows users to view and track dredge performance and required servicing while on the dredge or while working remotely.
According to Bill Wetta, "We are living in an age where technology can offer enormous upsides, and Nick has brought to life an idea that my brother, Bob, and I have been talking about over the past decade. This app, in a nutshell, shows whether a particular dredge meets the conditions requested. We are excited to introduce this technology to the dredging community as it will allow for easy access to information in real-time."
More from Aggregates & Quarries
The all-new CASE TR340B compact track loader — operating at 90 horsepower with a 3,400-pound rated operating capacity — is the most powerful radial-lift CTL in the CASE lineup. Its all-new 8-inch LCD display improves on industry-leading CASE visibility with a new backup camera that is viewable in both forward and reverse operation. The display also showcases critical operating information and "trip" details. All-new electro-hydraulic controls, managed through the display, make it easier than ever for operators to dial CASE CTLs into specific application demands. All new cab controls and joysticks make the new TR340B easy to own and operate.
Industries such as construction, mining, energy, utilities and forestry, face many challenges when it comes to tracking assets and employees. Equipment often has to be transferred between locations, or monitored while it is dormant during off seasons. Lone workers may have to travel long distances or visit multiple sites during the course of their activities. And, all of this is further complicated today with shifting supply chains and economic realities putting further strain on the bottom line.