Concrane Sales to become Eng Cranes' exclusive tower crane distributor in Ontario
The company will provide a range of luffing jib cranes, flat-top hammerhead cranes and derricks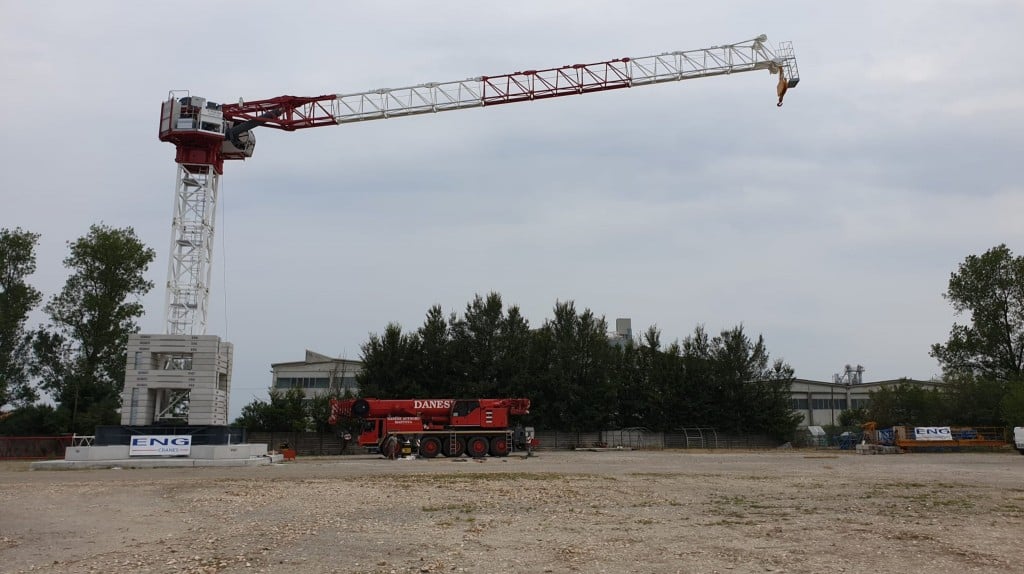 Concrane Sales Inc. has been named the exclusive distributor in Ontario, Canada for Eng Cranes' range of luffing jib cranes, flat-top hammerhead cranes and derricks.
With luffers ranging from 8-20 ton and flat-top hammerheads ranging from 4-40 ton, Eng Cranes have equipment erected all over Australia, Asia, Europe, and North America, including British Columbia and Nova Scotia, Canada. The first ETL253 20 ton luffer and EDKH185 25 ton derrick are set to be erected in Toronto, Ontario in Fall 2020.
"Eng Cranes is a manufacturer that really listens and reacts in a timely manner," explained Ricky Redigonda, President of Concrane Sales. "We worked with Eng Cranes' designers and engineers to assist in developing standards for any crane coming to Ontario — whether it's a luffer or a hammerhead. The cranes must be able to move fast and be powerful enough for our high-rise buildings. They must also be able to withstand our winter weather and, most importantly, the cranes must be safe. Eng Cranes have taken all of our recommendations and have developed equipment we're really excited to have in Toronto."
Some of the improvements and features of the Eng Cranes lineup include:
• 110KW hoist winch with large hoist drum (takes 3,600 linear feet of hoist cable)
• luffing speed 1.5min
• upgraded hoist and boom gear boxes
• load cell with double channel and double inclinometer on the A-frame and heel section of the boom as opposed to the tip for safety
• emergency brake installed on the boom
• automatic lubrication system installed for the turntable bearing
• ABB Electronics drives (can be locally sourced)
• Schneider logic control and contactors (can be locally sourced)
• software available with remote programming
• crane arrives prepared for CSA inspection
• winterized electrical components
• galvanized catwalk, ladder, platforms and railings around the counter jib
Related Articles
Searching for the best-performing excavator? Your search ends here. We tested the Volvo EC350E and EC380E against a leading competitor in three different tests: trenching, truck loading and lifting capacity at reach. The results show a 20% difference in cost-per-ton, a 15% difference in tons-per-hour and a 12% difference in both operating costs and lifting capacity. See the results and put an end to your search for the best excavator.