Electric and hybrid engines in construction equipment
How Cummins is approaching alternative power solutions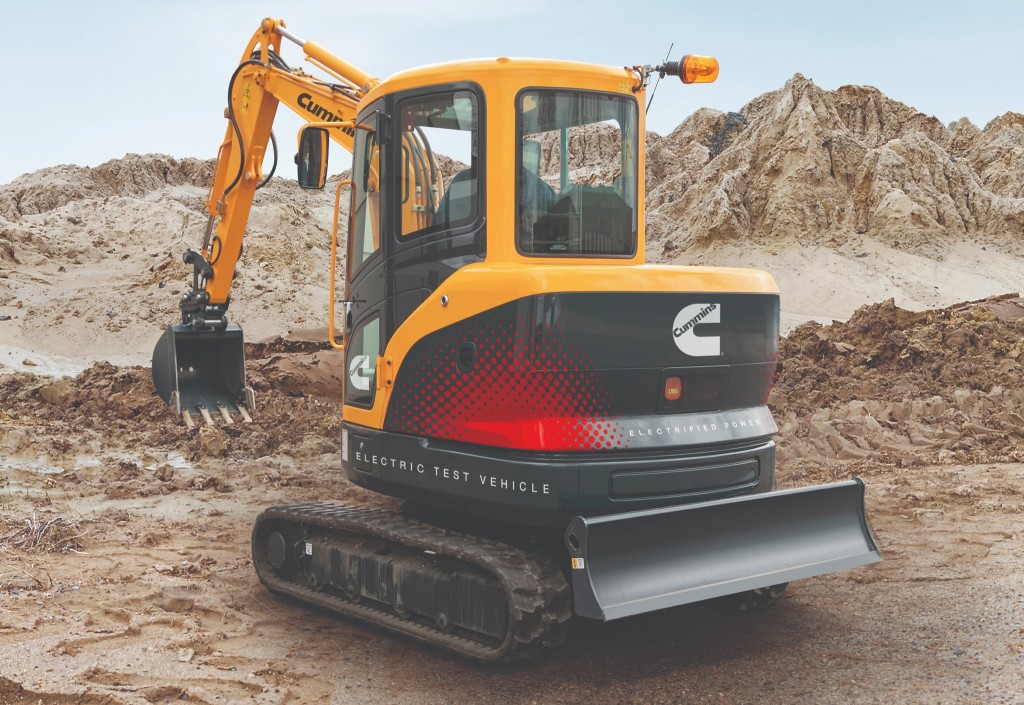 With increasingly stringent emissions legislation and advances in alternative technologies, what is the future of power in the construction industry?
Key to embracing changes across the industry will be the ability for manufacturers to collaborate with power providers to find the solutions that continue to meet market expectations of performance, uptime and running costs.
The great diversity of plant machinery design and working conditions means that power solutions can never be a one-size-fits-all. As progression in electrification is made then its suitability for certain types of industrial machines will increase. But, by the same token, the advances in ultra-clean diesel technology are demonstrating that it will continue to be a key power source for plant machinery for the foreseeable future.
Electric dreams
Electrification is one of the buzzwords for sustainability in passenger transport today with the increasing availability of car and bus solutions. Its uptake in construction will take longer though, due to cost and charging concerns.
The initial interest is being seen on compact machines, those that operate in urban areas with easy access to charging.
An example of this is Cummins' prototype electric mini excavator, powered by eight BM4.4E flexible battery modules. At 35kWh, the machine is a test platform for Cummins lithium-ion battery technology across a wide range of compact installations.
Currently, battery technology doesn't meet the duty cycle and working hour expectation for larger equipment such as excavators or wheel loaders. Cummins' investment in battery technology ensures it will be ready as battery capability increases and cost reduces.
The rise of hybrid technology
Hybridization remains a feasible way to bridge the gap between full-electric and diesel on larger more power-hungry machines. It offers the power density of diesel, with the option to run on batteries in certain locations that prohibit emissions. Similarly, it offers end-users flexibility when there is no charging infrastructure at the work site.
The key benefit of the technology is the ability to pair up a smaller diesel engine with a hybrid driveline to save fuel costs, servicing costs and reduce overall emissions (NOx, PM and CO2).
A hybrid using a Cummins Performance Series engine, paired with a battery and electric motor, has the option of running on ultra-clean diesel for heavier duty cycle tasks, or areas with limited charging capability, as well as switching to electric power for work in ultra-low-emission zones or where lower noise is needed.
The use of electric motors also removes the need for traditional gear shifting, which could make equipment easier to operate and maneuver.
In addition, while hybrid systems have been proven in on-road applications; cars, buses and trucks, they have had only minor impact in the construction industry so far. The challenge in construction is the longer payback period for the additional cost of the technology.
Building a future for diesel
Construction equipment continues to rely on diesel. Currently, only diesel power can match the intense duty cycles of most construction equipment as well as the combination of power density, work capability and flexibility required.
Contrary to popular perception, the technology involved in diesel power has in fact never been cleaner. Cummins is pushing the diesel engine onto the next rung of its revolutionary ladder with its ultra-clean Performance Series.
Meeting both EPA Tier 4 Final and EU Stage V emissions regulations, they deliver on average 10 percent more power and 20 percent more torque across the 100-430 hp range when compared to their predecessors.
The engines are smaller, lighter and simpler than ever before, emitting ultra-low NOx and PM emissions due to innovative aftertreatment technology. This translates to more performance with lower installation costs for OEMs and lower running costs for operators.
The four-cylinder F3.8 and B4.5 Performance Series engines achieve increases in power and torque, giving manufacturers the opportunity to improve machine capability and offer more value to their customers. Alternatively, there is a potential to downsize the engine to one of lower displacement, reducing costs while preserving the productivity of their existing machines.
Developments seen in Cummins Performance Series engines point to way to the future of diesel; smaller, lighter, cleaner and more efficient with more capability.
Finding the best solutions
Cummins is committed to developing solutions for all off-highway requirements and continues to progress gains in energy efficiency, emissions reduction and even lower running costs for customers.
This is through a range of technology, not just electric and renewable fuels, but demonstrating diesel's expanding capabilities in a sustainable future.
The reality of near-future power solutions is likely to be a combination of electrification, hybridization and advanced diesel technology. Investing heavily in R&D ensures Cummins can deliver this effectively, with almost $1 billion invested each year to develop a diverse power portfolio.
As progression in electrification is made then its suitability for industrial machines will increase.
However, no viable alternative has yet emerged that can match the workhorse credentials of diesel power. For the global construction sector, the differences in scale, equipment duty cycle and operating location means there is no real "one size fits all" power solution.
Steve Nendick is marketing communications director with Cummins.
This article originally appeared in the May 2020 issue of Heavy Equipment Guide.
Related Articles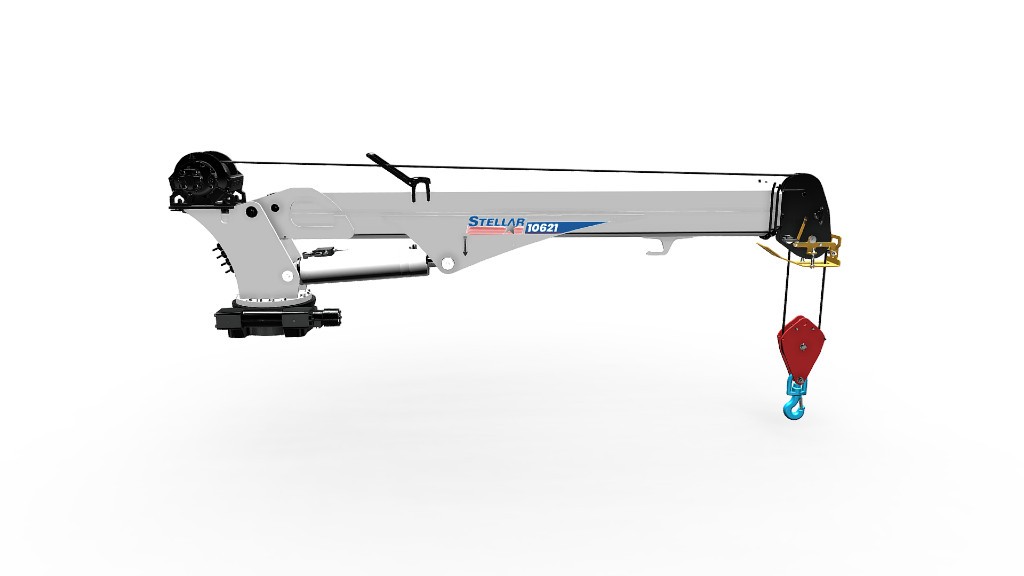 Six new Stellar telescopic service cranes feature redesigned booms and radio remote controls