Case introduces the world's first fully electric backhoe loader
Case invests in new propulsion technologies for earthmoving equipment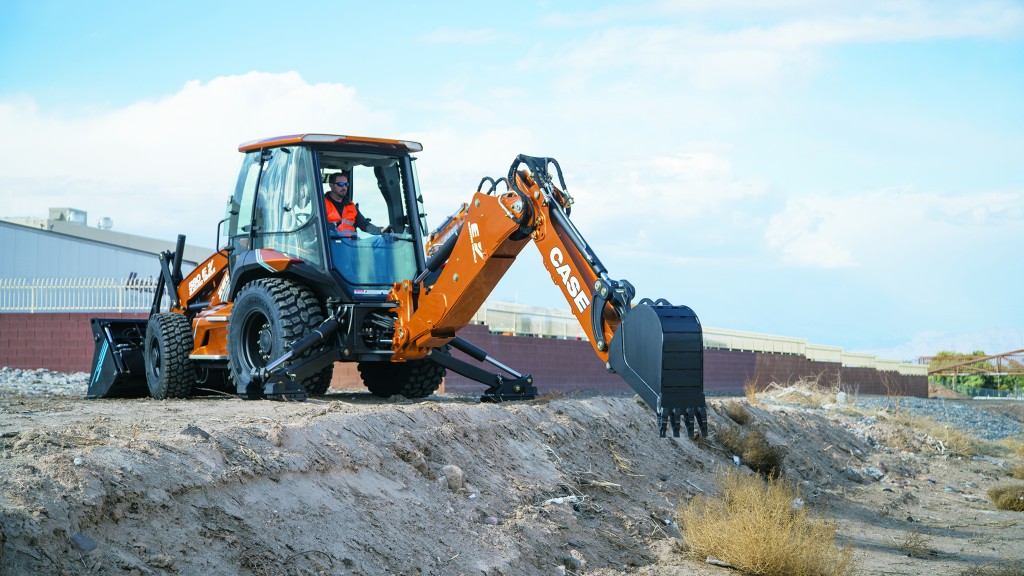 The world of diesel, as we know it, will come to an end. Whether that happens 100 years from now, in 50 years, or in 20 years or less, diesel will eventually be replaced by different forms of propulsion. That was the message delivered by Hubertus Mühlhäuser, (now former) chief executive officer of CNH Industrial, at CONEXPO-CON/AGG 2020. With its partners, Case Construction Equipment is developing new propulsion technologies as it anticipates this future.
At bauma 2019, Case revealed ProjectTETRA, a methane-powered concept wheel loader developed with FPT Industrial, the powertrain technology division of CNH Industrial. CNH Industrial has also made significant investments in Nikola Motors, a developer of hydrogen-fuelled and battery-electric trucks. Now Case has introduced its first production-ready fully electric machine: the 580EV backhoe loader.

Originally named "Project Zeus," the 580EV is the world's first fully electric backhoe loader and was quietly demoed to large crowds indoors at CONEXPO.
"The backhoe loader is perfectly suited for electrification as the varied use cycles, from heavy to light work, provide an excellent opportunity to convert wasted diesel engine hours into zero consumption battery time – yet provide the operator with instantaneous torque response when needed," said Eric Zieser, director – global compact equipment product line.

"At low idle a diesel engine has reduced torque and requires time for the engine to ramp up to meet the load demands. Electric motors, on the other hand, have instantaneous torque and peak torque available at every operating speed."
The 580EV is powered by a 480-volt lithium-ion battery pack. It can charge with a 220-volt connection and will run for most eight-hour workdays. Case partnered with Green Machine and Moog on the electrification and tested the machine with utility companies on the east coast of the U.S. The first two models have been sold to utility companies.

"The Case 580EV is equal in breakout force to diesel-powered backhoes in the Case product line," noted Leandro Lecheta, head of Case Construction Equipment North America. "It provides lower daily operating costs while also producing zero emissions. This allows it to work in tight spaces and enclosed working conditions."

But what's the value proposition? Contractors expect new technology to come with a high price tag and the 580EV is no different. Case has run the numbers and expects that the average fleet will see a payback on that premium price tag within five years. It is estimated that the 580EV will save fleets up to 90 percent in annual vehicle service and maintenance costs with the eliminated diesel, engine oil, DEF, and associated engine maintenance and labour costs. The 580EV can also open up contractors to new business opportunities where low or no emissions is a requirement.

"The real standout of this machine is the long-term environmental and financial sustainability that it provides its owners," Lecheta added.

The Case 580EV development was driven both by customer request and CHN Industrial's own development of alternate propulsion technologies. Zieser noted that Project Zeus is just the start. Case continues to work with its partners Green Machine and Moog, and in the next phase of development the company will continue to advance the technology along with FPT Industrial and Nikola Motors.

"We're proving the viability of electrification at the larger end of the compact and light equipment spectrum," Zieser said. "Our goal now is to further expand electrification and alternative propulsion into other product lines and markets that will also see the benefits from these advances related to sustainability and performance."
This article originally appeared in the May 2020 issue of Heavy Equipment Guide.
Related Articles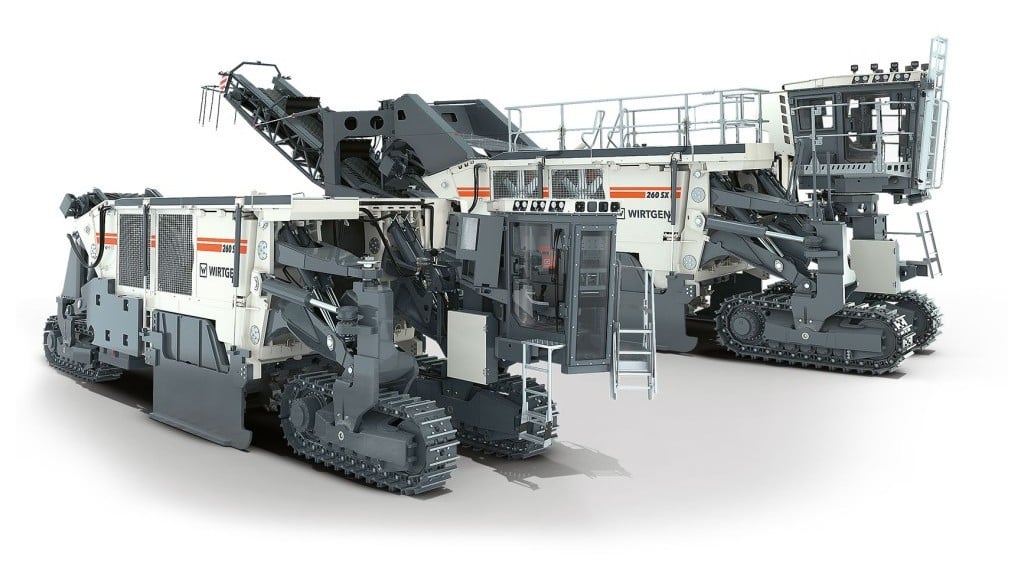 Wirtgen's cross application miner can cut rock above buried infrastructure and near buildings