SANY America donates PPE to local health care providers in Georgia
The company has also provided more than 13,000 of its medical-grade masks to dealers for their employees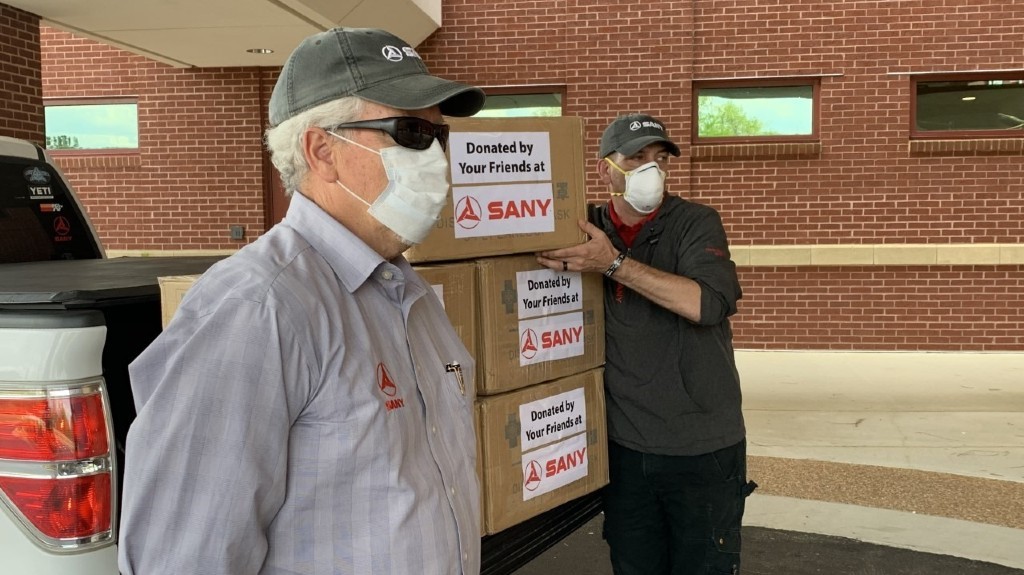 As the world continues to adapt and adjust work and life through the ongoing coronavirus pandemic, SANY has worked to support several local health care institutions.
Through its corporate contacts, SANY America was able to source medical-grade disposable facemasks. These masks are among the most critical personal protective equipment needed by medical employees, and have been increasingly difficult to source with the incredible surge in demand. SANY America delivered 10,000 masks to Piedmont Fayette Hospital in Fayetteville, Ga., just a few miles from SANY America headquarters, and another 10,000 masks to the Georgia Department of Public Health for them to distribute to those in need.
SANY America supplied an additional 30,000 masks to Phoebe Putney Memorial Hospital in Albany, Ga. This hospital serves Dougherty County, which has seen the highest number of fatalities from coronavirus in the state, making the hospital one of the facilities most in need during the crisis.
"We know that the current situation has impacted everyone, from here in Georgia to every corner of the world," said Doug Friesen, CEO of SANY America. "We were fortunate to have facemasks available at our headquarters facility, and wanted to do what we could to help those workers and facilities helping to keep our neighbors, our employees and our families healthy and safe during this crisis."
To support the network of SANY dealers, SANY America has also provided more than 13,000 of its medical-grade masks to dealers for their employees who work with customers on a daily basis.