Manitowoc allegations prompt national security investigation into imports of mobile cranes
Manitowoc Company has alleged a severe business impairment because of cheap crane imports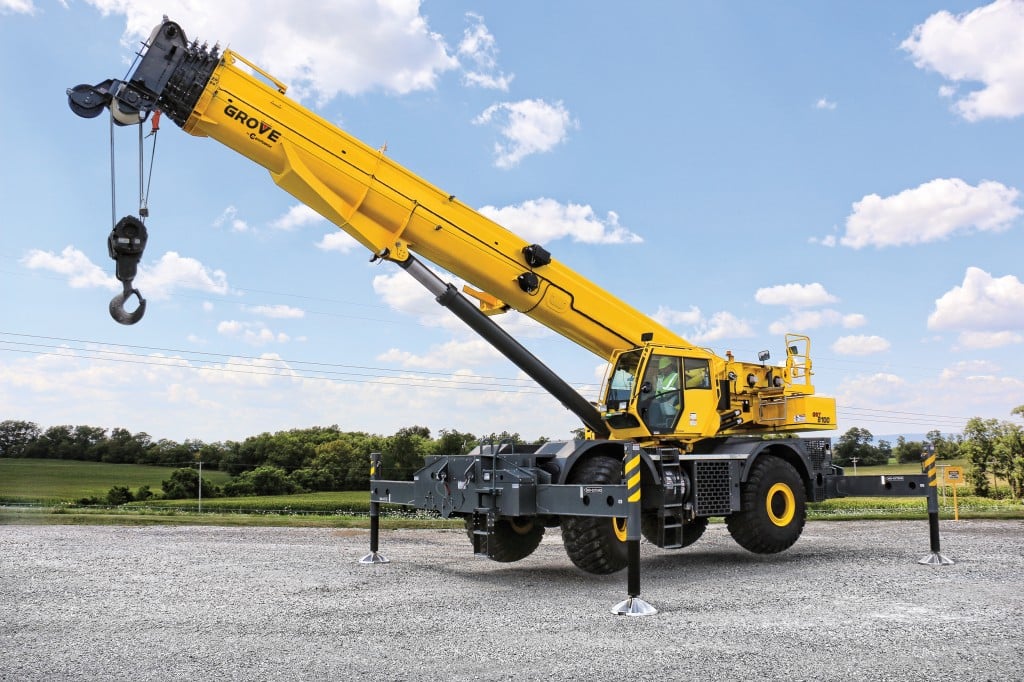 U.S. Secretary of Commerce Wilbur Ross will initiate a National Security investigation into imports of mobile cranes following a petition filed by Manitowoc Company.
Manitowoc has alleged a severe business impairment - including plant closures and employee layoffs - because of cheap imports of mobile cranes from Germany, Austria and Japan. The company also claims there has been an adverse impact on business due to imports that infringe intellectual property, such as those from China.
"We will conduct this review thoroughly and expeditiously," said Secretary Ross. "This investigation will help determine whether mobile cranes are being imported in such quantities or under such circumstances as to threaten to impair U.S. national security."
In its allegations, Manitowoc claims that increased imports of low-priced mobile cranes and intellectual property infringement by foreign competition have harmed the domestic mobile crane manufacturing industry, and points out that the U.S. Department of Homeland Security has identified mobile cranes as a critical industry because of their extensive use in national defense applications, as well as in critical infrastructure sectors.
Manitowoc further claims that low-priced imports and intellectual property infringement resulted in the closure of one of its two production facilities in the United States and eliminated hundreds of skilled manufacturing jobs in Wisconsin.
Citing the U.S. International Trade Commission's (USITC) Dataweb, Manitowoc notes that imports of mobile cranes increased 152 percent between 2014 and 2019, while a 2015 finding shows that a Chinese manufacturer misappropriated six trade secrets and infringed on a patent, resulting in the USITC banning the sale of a Chinese crane in the United States.
While it is not clear from initial reports what types of mobile cranes will be affected, both the construction and recycling industries (material handlers for scrap and recycling being a category of mobile crane) are reacting quickly.
The Institute of Scrap Recycling Industries (ISRI) is among the first to urge members to consider providing comments, and says it could also do so on behalf of the industry. However, the association says they require member input to help in understanding the implications of any potential action against imports of mobile cranes to the industry in North America.
More from Industry News
The all-new CASE TR340B compact track loader — operating at 90 horsepower with a 3,400-pound rated operating capacity — is the most powerful radial-lift CTL in the CASE lineup. Its all-new 8-inch LCD display improves on industry-leading CASE visibility with a new backup camera that is viewable in both forward and reverse operation. The display also showcases critical operating information and "trip" details. All-new electro-hydraulic controls, managed through the display, make it easier than ever for operators to dial CASE CTLs into specific application demands. All new cab controls and joysticks make the new TR340B easy to own and operate.
Industries such as construction, mining, energy, utilities and forestry, face many challenges when it comes to tracking assets and employees. Equipment often has to be transferred between locations, or monitored while it is dormant during off seasons. Lone workers may have to travel long distances or visit multiple sites during the course of their activities. And, all of this is further complicated today with shifting supply chains and economic realities putting further strain on the bottom line.